Interest in Vietnamese start-up VinFast continues to build momentum following its debut of two electric vehicles at the LA Auto Show just last month. Now the company is poised to reveal the remainder of its five-model lineup at the upcoming Consumer Electronics Show (CES) in Las Vegas.
"VinFast will bring high-standard designs, advanced technologies and a wide range of products to global consumers at CES 2022. We contribute our best products to offer more convenient and accessible options for the public to transition to EVs and create a more sustainable future for our planet," says vice chairperson Thuy Le.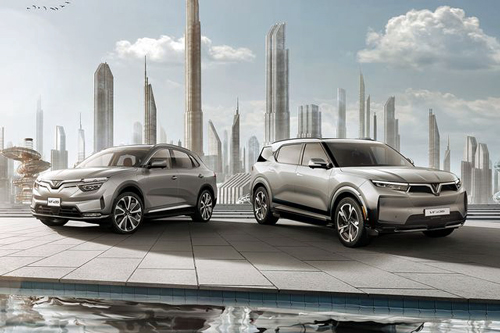 All three examples are said to feature styling courtesy of famous Italian design firms Pininfarina and Torino Design combining the athletic aesthetic they're known for with the efficient, aerodynamic design required by EVs.
Of course, being CES, technology is at the forefront and VinFast's entire portfolio is equipped with advanced driver-assistance systems including lane change assist, collision warning, driver monitoring, automatic parking, vehicle summon and more. Occupants can also interact with the automobile via voice thanks to a virtual onboard assistant similar to Amazon's Alexa.
In addition, the manufacturer is expected to introduce new artificial intelligence, big data and machine learning platforms developed by subsidiaries VinAI, VinBigData, VinBrain and Vantix. The show runs from January 5 to 8.