In 2011, Ford's well-known Explorer SUV went through a major redesign that saw it adopt unibody underpinnings shared with the mid-sized Taurus sedan, replacing the truck-based platform previously used. For the first time, the Explorer was available with front-wheel drive, and the new chassis allowed Ford to create a larger interior.
The new Explorer was nicer to drive for buyers who had already become accustomed to mid- to full-sized SUVs based on cars, but in the process, this ubiquitous utility inherited a few reliability flaws from the models with which it shared components.
Among those is a transmission known for a rough shift into first gear when slowing to a stop. This is a widespread phenomenon in Ford models using the same six-speed automatic transmission as the Explorer, a gearbox that first went into production for a variety of 2007 models.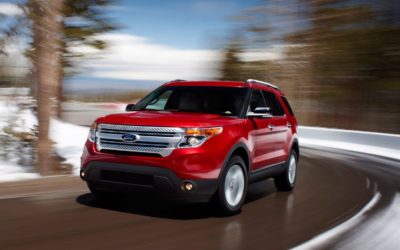 In 2012, Ford informed Explorer owners of a fault that could cause the engine's cooling fans to fail to turn on, potentially allowing the engine to overheat. If you buy an early version of this newer generation of Explorers, find out whether it was covered by this service campaign and, if so, whether a previous owner had the repair completed.
Some owners took their Explorers back to the dealer complaining of creaking and rubbing sounds from the suspension when driving over speed bumps. The fix is to replace the lower control arms (which connect the front wheels to the chassis) and rubber bushings with improved parts.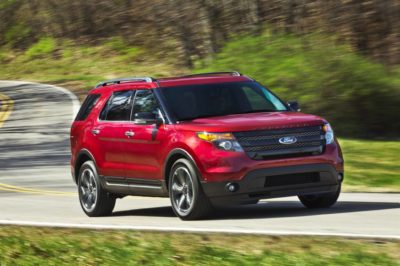 For the 2013 model year, Ford added a Sport model powered by a 3.5-litre turbocharged EcoBoost V6 engine designed to give the Explorer V8-like performance with V6 fuel economy. It certainly made good on the power promise, but also brought a few quirks, including long starting crank times, excessive oil consumption and harsh transmission shifting before the engine fully warms up. Some drivers also complained of cold-engine hesitation and stumbling on rainy days.
Less serious flaws include side mirror-mounted turn signals with poor seals that let water inside; faulty automatic wiper sensors that set the wipers working in dry weather; and plenty of problems with the SYNC infotainment system, which was well-known for usability troubles in early iterations.
Bottom line: This was a big step forward for the Explorer. The new design brought a number of improvements over its predecessor, but it was far from flawless. If you're shopping for a used one, pay close attention to the transmission's performance, and verify the vehicle was maintained according to Ford's suggested schedule. Unless you're seriously power-hungry, we'd suggest sticking with the base V6 engine as the turbo V6 is very thirsty. Ford added a turbocharged four-cylinder in 2012, but we'd suggest taking a long test drive to ensure this 2.0-litre engine is powerful enough for your needs.