Since the first Honda Civic went on sale in Canada in the early 1970s, this well-known model has grown from a tiny subcompact into a car that, when it was redesigned into its 10th generation in 2016, was officially classified for the first time as a mid-size sedan. During the intervening years, smart design, good fuel economy and strong reliability helped the Civic become a household name and inspire impressive brand loyalty.
But like virtually any well-known consumer product, the Civic has had ups and downs, and one of its low points was the ninth-generation model introduced for the 2012 model year. It was a barely warmed-over version of a design that had been around since 2006, and a lukewarm reception from the media and public prompted Honda to refresh the car just a year later.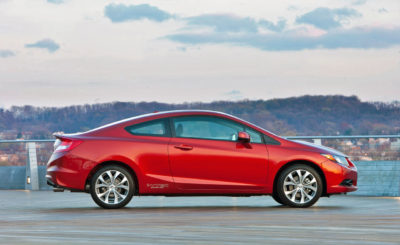 Three engines were available, including a 1.8L four-cylinder in most models, a 2.4L for the sportier Si and a gasoline-electric combo for the hybrid model.
Still, the model's reliability has remained strong, aside from a few relatively minor issues.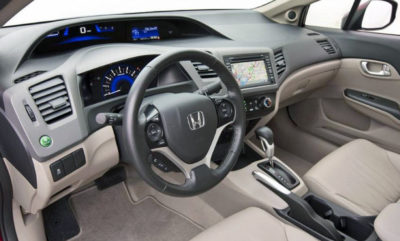 Early on, Honda issued a service bulletin to advise its dealer technicians that new pistons and piston rings were the fix for excessive oil consumption in the Si model, and our research also revealed complaints about minor engine-oil leaks.
One of Honda's traditional weak points is its air conditioning systems, which in the Civic manifests in refrigerant leaks that if left unchecked will leave you without climate control in hot weather.
Leaks are a trend here: Some owners say they've had to replace leaky rear shock absorbers on cars that have racked up less than 75,000 km of driving.
Electrical trouble spots include the appearance of warning lights following the installation of aftermarket stereo systems and engine air intakes, or for what appears to be no reason whatsoever. In the latter situation, we would suspect a weak battery, which can cause various weird electrical faults in modern cars with complicated electronic control systems.
With this generation of Civic, Honda made one notable change designed to improve reliability in the hybrid model by switching to a new type of battery designed to last longer, especially in hot climates.
Bottom line: Despite the ninth-generation Civic's dubious start, we still wouldn't hesitate to recommend one as a used car purchase. Have the car looked over by a trusted mechanic before buying the car to make sure there are no fluid leaks and that the air conditioning system works properly, and be especially careful with the sporty Si model, as these are the cars most likely to have been driven aggressively by their previous owners.