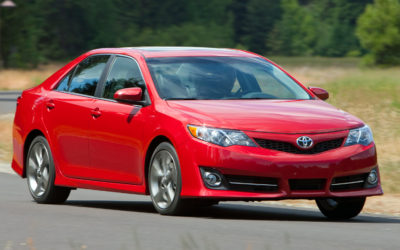 There are those who believe the most interesting cars have a personality of sorts: a character that shines through its styling and, if the engineers have done a great job, the way it drives. If you've ever driven a Mini Cooper, a Mazda MX-5 or a Porsche Cayman, you'll know what I mean.
But just like people, every car is different: if the Mini is like a fun-loving college student with a penchant for vintage clothing, the Camry is more like a middle-aged accountant who always gets enough sleep and doesn't drink too much.
That's a reputation Toyota has been trying to change, most recently in a 2015 update to the 10th-generation Camry that reached showrooms as a 2012 model. But it's a tough thing to change perceptions of a car known for its spacious interior and bullet-proof reliability, but little else.
Truthfully, the attempt at transformation began with that 2012 model, which cast a bolder shadow than its predecessor, even if its appearance wasn't all that more memorable. As before, there were four-cylinder and V6 engines, as well as a hybrid that combined a four-cylinder with an electric motor.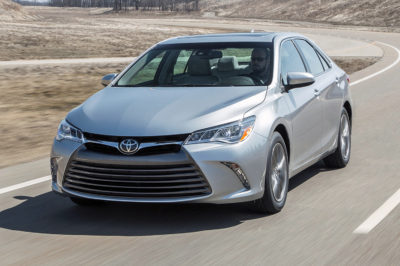 All versions came standard with an automatic transmission, and in the entry-level four-cylinder model it's known for a shudder or vibration that Toyota has traced to the torque converter, the component that connects the engine to the transmission. (http://www.toyotanation.com/forum/310-7th-generation-2012/1036417-those-had-have-torque-converter-shudders-judders-what-do-they-feel-like.html) Toyota's initial fix for a fault that feels like the car is driving over a highway rumble strip (http://www.toyotanation.com/forum/310-7th-generation-2012/1032330-2012-camry-sputtering-vibrating-low-rpm.html) is a software update for the transmission's brain; in more severe cases, it will recommend replacing the torque converter altogether.
A popping or creaking sound from the car's roof is caused by a quirk of the roof structure's design. (http://www.toyotanation.com/forum/310-7th-generation-2012/418639-2012-camry-xle-roof-noise.html) Toyota has issued a service bulletin to its dealer service departments to help them diagnose and eliminate the noise, which appears to be prevalent in all model years of the 10th-generation Camry.
Some Camry owners complain of cars that wander at highway speeds, but this could be a matter of preference related to the car's steering feel, as many other drivers have reported no such problem in their cars.
Mildewy smells from the air conditioning vents is a common irritation (http://www.toyotanation.com/forum/310-7th-generation-2012/778674-2014-toyota-camry-bad-odor-ac.html), as is an infotainment system that locks up or freezes and won't work again until the car is turned off and restarted. (http://www.toyotanation.com/forum/310-7th-generation-2012/703481-2013-entune-usb-audio-freeze.html).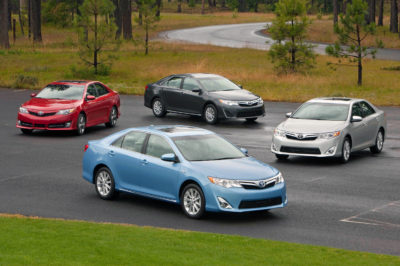 Premature engine water pump failures were frequent in Toyota models built in the years previous to this Camry's arrival. While there's no evidence the 2012 Camry inherited the flaw, it's a possibility worth bearing in mind.
Bottom line: While there's nothing here to suggest the 10th-generation Camry is significantly less durable than its predecessors, there are a number of issues we'd classify as annoyances worth knowing about before you buy. We'd recommend paying close attention to the transmission's behaviour during your test drive, and listening for any odd noises coming from the car's roof. The Camry's reputation means these cars hold their value well; if you're looking for a deal, you won't find it here, but that extra money will be well-spent on a comfortable car that should provide years of trouble-free service.