After a myriad of reported performance issues and poor customer reviews, Toyota and Lexus are saying goodbye to their respective outgoing infotainment systems and welcoming all new technologies designed from the ground up.
"We launched the first generation Toyota Entune and Lexus Enform back in 2017 with features such as Safety Connect and Destination Assist, and more two years later we then introduced the second generation of our connected services … which then included things like the Toyota and Lexus app, Remote Connect and Service Connect. But in studying the market we noticed there were opportunities for improvement," says Toyota Canada vice president Stephen Beatty during a press briefing delivered over the web last week.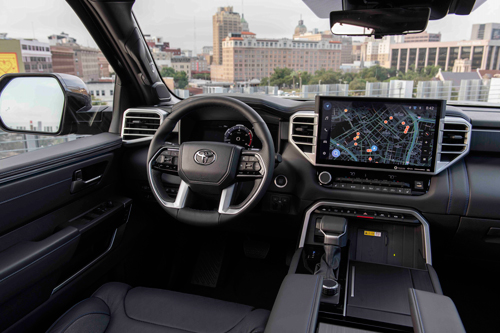 "This third generation of Connected Services brings all new hardware and an all new multimedia interface to both Toyota and Lexus vehicles and we're not going to stop here. These technologies are going to be implemented into various models coming to market under both brands in the very near future."
Called Toyota Multimedia and Lexus Interface, the systems are anchored by high-definition touchscreen displays, from eight to a class-leading 14-inches in size, with built-in anti-glare properties permitting easy viewing no matter the lighting conditions. Packing five times more processing power than the former hardware, apps and functions launch and run much smoother than before.
Users may perform pinch and zoom commands similar to a cellphone or tablet — for example, while viewing the standard navigation that offers optional cloud services (on premium trims) showing real-time traffic data and Google POI search capability to help get drivers to their destinations faster.
Another mobile device-inspired feature is the introduction of a voice-activated concierge, as already seen in some competitor's vehicles. Recognizing natural speech rather than the handful of pre-programmed phrases of old, simply saying "Hey Toyota/Lexus," and then a command results in hands-free stereo volume control or climate adjustment. Add in a Drive Connect subscription and the assistant can even answer queries about the weather or a local restaurant.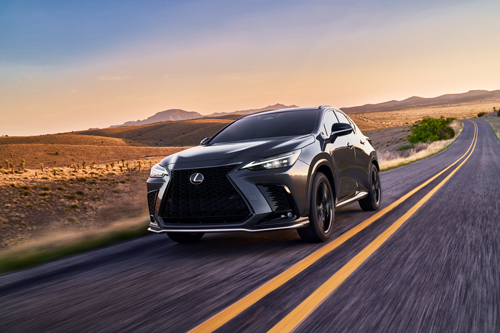 On the topic of smartphones, two are able to pair to Bluetooth at the same time and send and receive calls and texts simultaneously. Both the Toyota and Lexus app continue to be available on Google and Apple platforms — as is Android Auto and Apple CarPlay connectivity that is now completely wireless — boasting a whole host of upgrades.
One of them is a digital key (Remote Connect subscription required and the first three years are complimentary), allowing the locking and unlocking of the doors and engine start without the need to carry around a fob. In addition, the key remembers individual settings so if multiple people are piloting the vehicle, music and other preferences are saved eliminating the need to spend time digging around menus every time.
Also free for three years is a subscription to Safety Connect bundling 24/7 emergency assistance, automatic collision notification, stolen vehicle locator and enhanced roadside assistance.
On the Toyota side all of the above changes are debuting on the 2022 Tundra full-size pickup truck and for Lexus, the 2022 NX compact crossover.