2024 Porsche Macan
The Porsche Macan was released way back in 2014 and is long overdue for a second generation. Well, one is coming for the 2024 model year and guess what? It's only going to be released with a fully zero-emissions powertrain.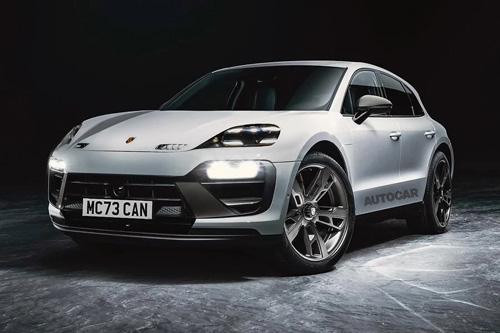 Built on the company's initial application of the new Premium Platform Electric, jointly developed by Porsche and Audi, the motor is positioned as far back as possible to give the compact SUV a sporty rear bias. While a number of different grades will be offered, the highest should feature as much as an incredible 603 horsepower and 738 pound-feet of torque.
The 100-kilowatt-hour lithium battery pack is complemented by 800-volt architecture so a compatible Level 3 station can get the Macan from five to 80 per cent charge in about 25 minutes. Porsche has announced plans to offer electric variants of the entire lineup by 2030.
2023 Lexus RZ 450e
Lexus has just launched its first-ever EV: the RZ 450e.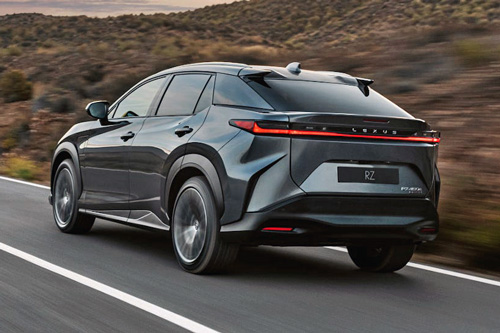 This crossover is propelled by two electric motors: the front axle unit produces 201 horsepower and the rear 107, together creating a net 308 horsepower and an all-wheel drive system called DIRECT4. A 71.4-kilowatt-hour battery yields around 350 kilometres of driving range when full.
Following similar design principles to the rest of the portfolio, there's a smaller spindle grille since no engine cooling is necessary, and a spelled-out Lexus logo rests atop the thin LED light bar running across the tailgate. Inside, however, a yoke replaces a traditional steering wheel. Both a Premium and Luxury trim is offered, and prices start at $64,950.
2023 Easter Jeep Safari
It's almost that time of year where enthusiasts make the pilgrimage to Moab, Utah for the annual Easter Jeep Safari where the brand unveils some crazy concepts. Ahead of the event, hosted by the Moab Red Rock 4-Wheelers Club, some renderings have already been teased.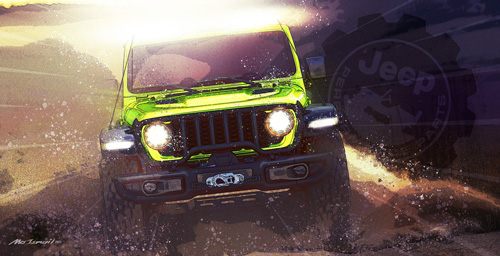 One washed-out neon green sketch shows a doorless Wrangler-esque vehicle with an open rear giving off some Magneto 2.0 vibes, which is a pure EV version of the iconic off-roader brought out to the springtime spectacle last year.
The other graphic depicts a modified Wrangler Unlimited wearing some blue 4xe logos and a bunch of cool aftermarket gear — likely Jeep Performance Parts based on a press release sent out last week — including steel tube doors and some kind of netting system. The 57th Easter Jeep Safari takes place April 1 to 9.
Range Rover Sport Deer Valley Edition
Tailored to those that enjoy the alpine lifestyle, Range Rover is releasing a numbered Deer Valley Edition based on the Sport Autobiography P530 V8, limited to just 20 units.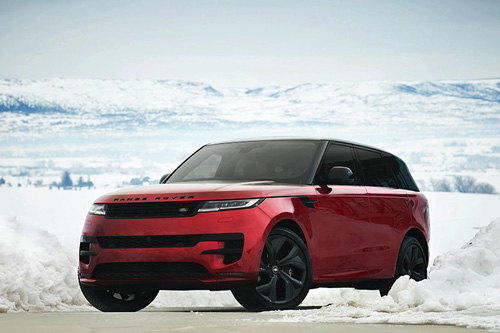 Covered in a beautiful Deep Gloss Vermillion Red wrap with Black Package details, the crossover sits on 23-inch SV Bespoke 23-inch Satin Dark Grey alloys (a separate winter wheel and tire package is bundled). A roof box is fitted as well, and after a personalized fitting session customers receive two sets of Hinterland Skis.
Range Rover is donating $5,000 USD from the sale of each vehicle to the Youth Sports Alliance helping more youngsters in the Park City, Utah area to participate in local sport.