2024 Cadillac XT4
The four-year-old Cadillac XT4 is getting a big refresh for the 2024 model, which upgrades the styling and borrows a little tech and refinement from its bigger brother the Escalade as well as the upcoming LYRIQ EV.
Designers have moved the headlamps lower down into the bumper, next to the bottom section of the signature vertical daytime running lights. The chevron grille is now made up of a dense parametric mesh and varies slightly in appearance depending on the trim (Premium Luxury Sport).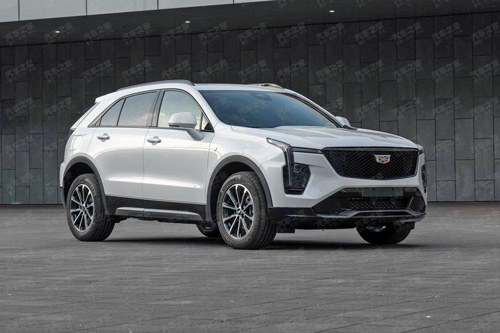 Perhaps the most impressive change is the implementation of a completely virtual ultra-widescreen 33-inch LED display replacing traditional gauges, like the units seen in the aforementioned two flagships. Curving towards the driver, the single panel offers 9K resolution and features customizable content. Sales begin in the summer.
Ford Transit Digital Rearview Mirror
Whether equipped with no rear windows or simply carrying a full load, drivers of the 2023 Ford Transit and E-Transit can expect to see a whole lot clearer thanks to the new available Digital Rearview Mirror.
Similar to GM's Rear Camera Mirror, it displays a panoramic view of the area behind the cargo van on the high-definition screen so cyclists, pedestrians and other cars are easily spotted.
Utilizing an onboard camera mounted next to the brake light, the design allows proper operation even in inclement weather. The option is offered across all trims except on the Chassis Cab and Cutaway variants.
Mercedes-Benz x Google
Vehicles like the recently announced 2024 Mercedes-Benz GLE and others in the lineup are set to benefit from a new partnership with Google.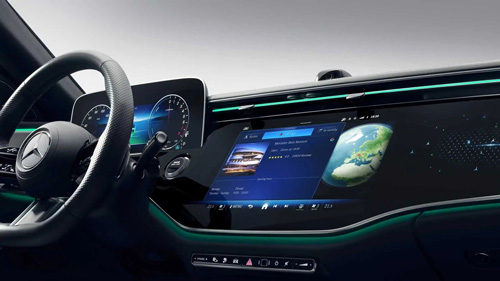 The German luxury marque is the first to build its own branded navigation software utilizing in-car data and GPS capabilities via the Google Maps Platform, integrated into the upcoming Mercedes-Benz Operating System (MB.OS). An example of what this may do is enhance assisted driving functionality such as automatic speed adjustments when approaching intersections, roundabouts and curves in the road.
After updating, models running the latest version of the Mercedes-Benz User eXperience infotainment system will already receive Place Details, a feature providing detailed information on more than 200 million points of interest worldwide including business hours, photos, ratings and reviews similar to what one would see searching while browsing on a computer or smartphone.
BMW iX5 Hydrogen
A concept hydrogen-powered iX5 was originally unveiled at the International Motor Show Germany in 2019, and now BMW is going ahead with production of a pilot fleet of under 100 vehicles for testing and demonstration purposes later this year.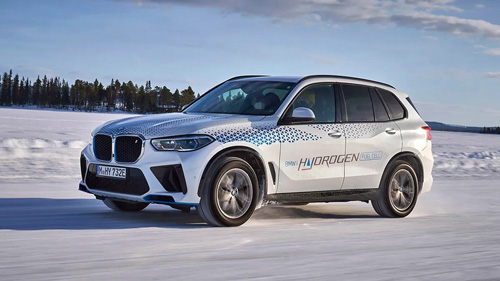 The SUV combines fuel cell technology sourced from Toyota Motor Corporation and the company's own proprietary eDrive powertrain, together outputting a net 401 horsepower providing a range of 504 kilometres. Refueling the two nearly six-kilogram combined tanks takes less than four minutes.
BMW says the data gathered here may inform a potential production run of the experimental of the iX5 Hydrogen.