2024 Hyundai Kona
Consumers have just been offered a preview the second-generation Hyundai Kona, coming next year in four flavours that include gasoline, hybrid, full EV and sporty N Line variants.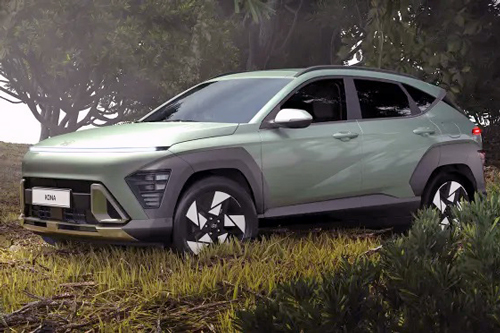 The already thin daytime running lights on the current crossover are reduced to now just a single LED bar running across the front, and the zero emissions version features the pixelated treatment as seen on the Ioniq 5 and upcoming Ioniq 6. The headlights remain in the middle of the bumper, encased in smoked housings. Sharp accent lines on the body provide a unique design aesthetic and up to 19 inch wheels are available.
Called the "living space," the open-concept interior boasts a floating dash with two side-by-side 12.3-inch wide displays and a Mercedes-style relocated gear selector behind the steering wheel. The automaker promises more information to come in the coming months.
Ram 1500 Revolution BEV Concept
Ahead of the Consumer Electronics Show (CES) 2023, Stellantis has indicated the highly anticipated Ram 1500 Revolution BEV Concept truck is indeed set to debut there in Las Vegas this January.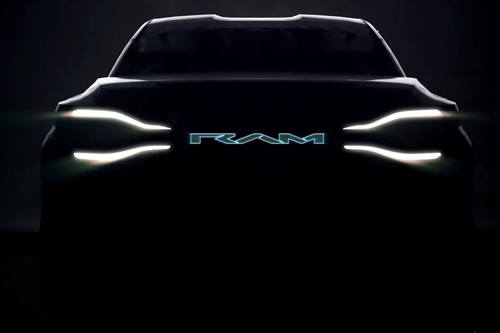 Though the brand has teased a few images already, no one outside the company really knows yet what the supposed near-production offering will really look like. From the released visuals it seems the pickup wears swoopy signature lighting reminiscent of the latest standard 1500, and a sleek side profile.
According to the latest press release, the vehicle is "loaded with exclusive advanced technology features and based on STLA Frame, the BEV-by-design body-on-frame architecture," and represents "a visionary roadmap and a glimpse into the future, showing how the leading truck brand will once again redefine the pickup truck segment."
2023 Kia EV6 GT
Over a year following the EV's announcement, the performance-oriented Kia EV6 GT is finally beginning to arrive in stores.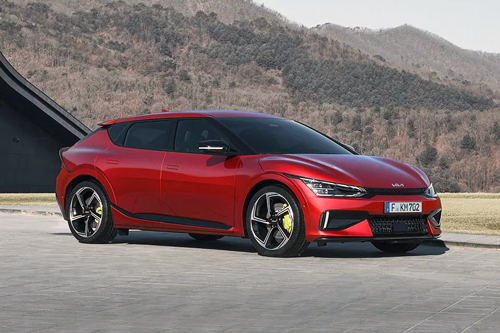 The pavement-torching crossover packs a 160-kilowatt electric motor driving the front axle and a massive 270-kilowatt unit at the rear, powered by a 77.4-kilowatt-hour battery pack. Total output is 576 horsepower and 545 lb-ft of torque resulting in a 0 to 100 km/h time of only 3.4 seconds.
Other bonuses include a sport suspension with electronically-controlled dampers, electronic limited-slip differential and a special Drift mode sending more torque to the rear for a sideways-fun time. MSRP starts at $74,495.