BMW In-Vehicle Parking Payment
Models like the new BMW iX battery electric crossover, and many others running the brand's Operating System 7 or 8, can now pay for parking right from the infotainment system.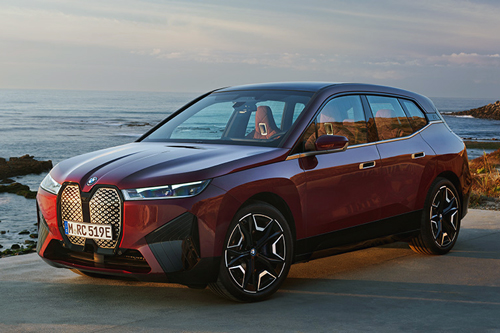 Powered by global parking services provider Parkopedia, the upgrade can be activated over-the-air and installed overnight. After doing so, when a driver approaches a chosen location he or she uses their ConnectedDrive account or BMW ID to activate the system — this only has to be done first time — and then follow the on-screen prompts. Even billing-by-the-minute is supported, with the transaction automatically ending as soon as the vehicle leaves the spot.
This feature is rolling out first in Germany and Austria before expanding to other countries.
Hyundai Ioniq 5 N Teaser
The rumour mill has been swirling about a Hyundai Ioniq 5 N performance variant for quite some time. The manufacturer has finally confirmed the news releasing a YouTube video on the in-house rolling labs high-performance development program, which contains a three-second glimpse of a camouflaged test mule running alongside two other concept cars.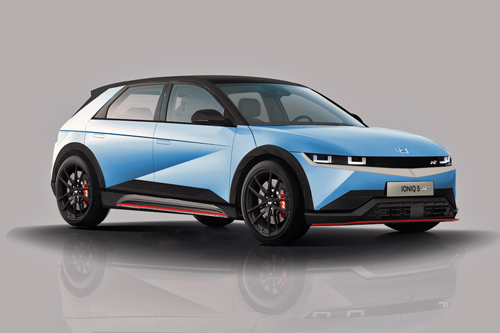 What do we know about the prototype at this point? Not much. The crossover appears to sport more aggressive front and rear fascias and lots of extra venting, perhaps to cool what seems to be massive brakes hiding behind the alloy wheels.
In terms of performance it's anyone's guess, but perhaps sister company Kia might lend some inspiration with the 585-horsepower all-wheel drive powertrain found in the EV6 GT. Stay tuned for more.
Toyota CH-R Prologue
Toyota Europe once again breathed life into the CH-R badge by revealing the next chapter of the subcompact SUV in the prologue concept earlier this month.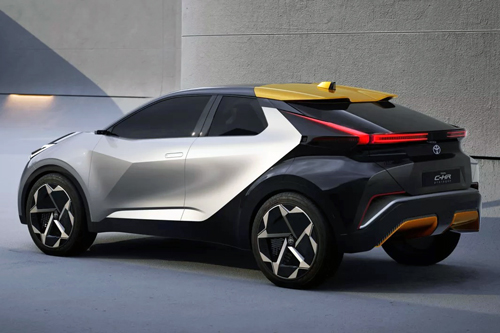 The vehicle, offered as a pure EV or hybrid, is a real head turner featuring aggressively shaped headlight housings, part of what the automaker calls the "HAMMERHEAD face,"  shorter overhangs, big wheels and large sections of the aerodynamic body painted in a contrasting recycled carbon black colour with sulphur accenting.
Unfortunately, the bad news for some is there's no plans at this time to sell the car in North America. In fact, anyone wanting the current CH-R should hop on the 2022 model before it's discontinued next year.