Volkswagen ID. Buzz Tech
Coming to Canada in 2024, saying the Volkswagen ID. Buzz is highly anticipated would be an understatement. While consumers eagerly wait, the German manufacturer has released some more details about its next-gen technologies.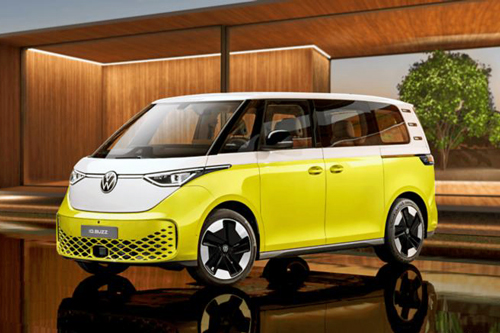 The electric bus is able to read anonymized swarm" data emitted from several hundred thousand compatible Volkswagen Group products on the road, and then coordinate that with things like marker lines and signage as well as the driver's individual motoring style. This allows, for example, the computer to not only keep the vehicle in lane, but a little to the right or left according to the real time environment.
Assisted lane change starting at 90 km/h is another offering, initiated via a tap of the turn signal stalk. Hands must still be on the wheel and if any surrounding objects are detected the operation will abort. Pre-orders of the ID. Buzz begin in 2023.
2024 Kia Seltos
Kia's subcompact Seltos crossover receives a facelift for the 2024 model year that includes revised front and rear fascias, extra performance and the addition of an X-Line trim.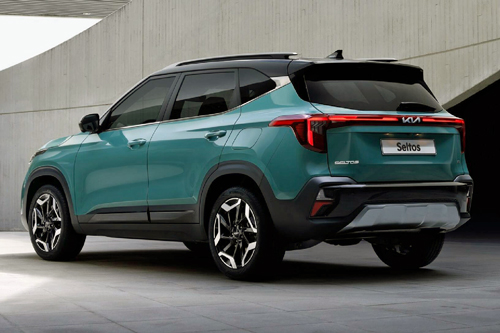 A larger, slightly reshaped signature tiger nose grille brings the SUV closer in line stylistically to siblings like the Sportage, and partially houses the available Star Map signature daytime running lights. The latter is mimicked by the new vertical taillamps and LED bar running across the tailgate. The aforementioned X-Line provides a rugged aesthetic treatment with a black bridge-type roof rack, exclusive 18-inch alloy wheels and badging, and more.
Engineers have massaged the optional 1.6-litre turbocharged four-cylinder, which now produces 20 extra horsepower for a total of 195. The enhanced mill is mated to an eight-speed automatic transmission.
2023 BMW iX1 Production Started
Though there doesn't seem to be any current plans to bring the Bavarian brand's smallest EV to North America, production on the iX1 has nevertheless commenced in Regensburg, Germany.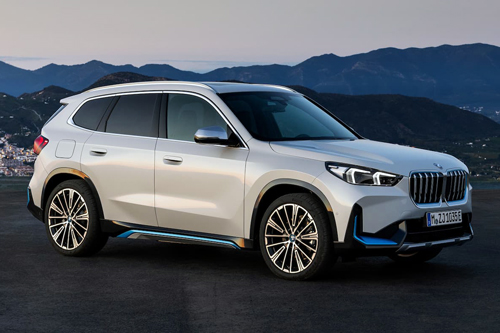 Interestingly, the facility there is trailblazing BMW's digitalization efforts and was recently digitally mapped, or "twinned," allowing efficient planning of future plant upgrades. In the paint shop, AI is utilized to autonomously scan and then finish painted surfaces to ensure flawless quality.
The BMW iX1 xDrive30 features a dual-motor all-wheel drive powertrain and a 64.7-kilowatt battery yielding over 400 kilometres of range on a single charge.