Mercedes-Benz EQE SUV
Not to be confused with the EQE sedan that debuted earlier in the year, the EQE SUV is what Mercedes-Benz calls the "multi-purpose variant" slotting in between the EQB and EQS models.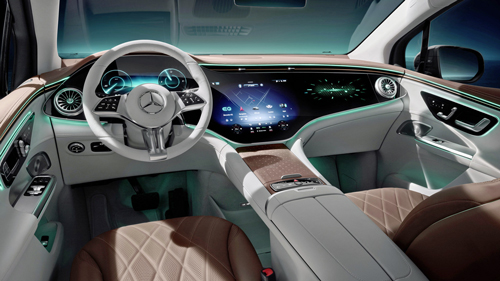 The zero emissions crossover is actually more compact than the sedan featuring a 90-millimetre shorter wheelbase. A complementary a four-link front and independent multi-link rear suspension setup means handling is expected to be quite agile for the segment. Both a single electric motor (350 4MATIC) and dual (500 4MATIC) version will be offered making 288 and 402 horsepower, respectively. In addition, a performance AMG variant is also being produced pumping out a maximum 677 horsepower when properly equipped.
Production begins in December at the Tuscaloosa, Alabama factory. Stay tuned for detailed specs closer to the launch date.
GMC x NTWRK
Ahead of the anticipated Sierra reveal tomorrow on Oct. 20, the manufacturer teamed up with livestream shopping platform NTWRK for a Day of Drops event where a number of limited rare items and collectibles were presented for purchase.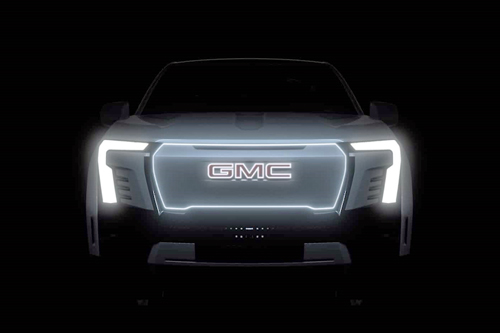 Among the notable drops was a one-of-one GMC-branded e-Bike created by New York-based fashion designer Dao-Yi Chow: the bicycle boasts a range of 150 kilometres, GSM and Bluetooth theft tracking system and wireless phone charging mount. Another is the Auston Matthews-endorsed (of Toronto Maple Leafs fame) custom luxury garment bag made of Italian Vachetta leather and wearing a mountain logo design drawing inspiration from the truck's geometric lines.
Mopar At SEMA
This year marks the 85th anniversary of Mopar, and the brand has big plans for the 2022 SEMA Show in Las Vegas Nov. 1 to 4 if these initial three concept sketches are any indication.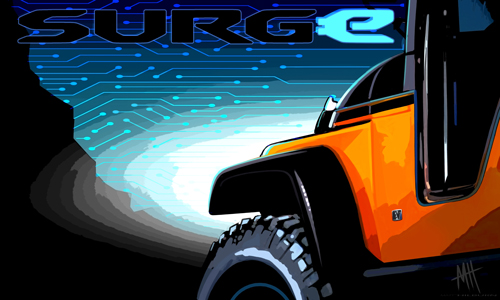 One depicts what appears to be a bright orange Jeep Wrangler 4xe "Surge," while the other two show yellow-highlighted Ram 1500s fitted with accessories like a bed cover. There isn't much else to discern from the artwork but it wouldn't be a stretch to guess they will utilize some form of electrification.
A portmanteau of Motor and PARts, Mopar started out in 1937 as a line of antifreeze products and has expanded to a wide range of vehicle care and OEM performance and replacement parts.