Four Decades Of Toyota 4Runner
This iconic Japanese SUV is celebrating a big milestone with the launch of the 2023 4Runner 40th Anniversary Special Edition.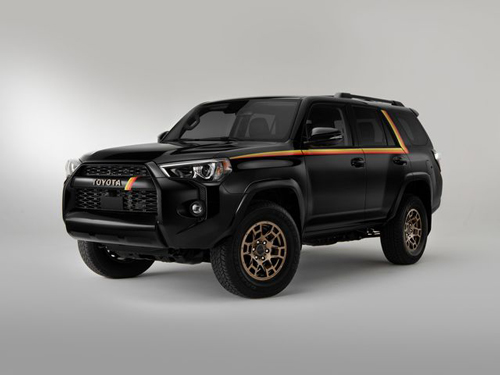 Based off the SR5 trim, it features an exclusive heritage-style mesh grille and sits on bronze 17-inch alloy wheels. Three paint colours will be made available: White, Midnight Black Metallic and Barcelona Red Metallic. Other retro details include bold red/orange/yellow pin striping inspired by early Toyota off-road racing utility vehicles, as well as unique badging on the tailgate and centre console.
Exactly 400 units are going to be available for the Canadian market.
Epic Road Trip In Nissan Ariya
Nissan recently announced a partnership with British adventurer Chris Ramsey, who also happens to hold the Guinness World Record for longest distance covered in an electric bicycle, to tackle the never-done-before trek from the North to the South Pole by automobile.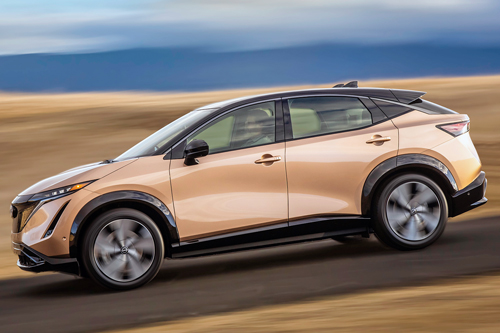 The weapon of choice? A zero-emissions Nissan Ariya crossover, boasting the advanced e-4ORCE all-wheel drive system and custom upgraded wheels, tires and suspension helping the EV handle the extreme terrain faced on the 27,000 kilometre journey spanning several continents where temperatures are predicted to range between -30⁰C to 30⁰C.
Ramsey is planning to set off in March of 2023, starting in the Arctic and then making his way through North, Central and South America before entering Antarctica.
First Sketch Of Honda Prologue
After teasing news of the upcoming fully-electric SUV last summer, Honda has just released an initial sketch of the 2024 Prologue.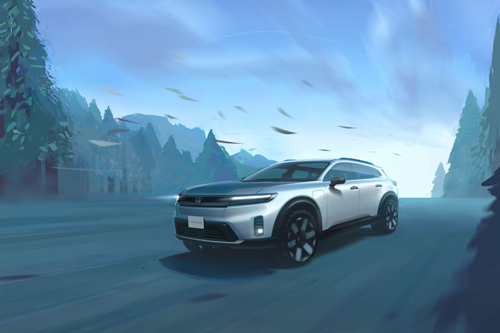 Representing the first model primarily designed using virtual reality visualization technology — partly as a result of pandemic-necessitated isolation preventing staff at the LA-based Honda Design Studio from collaborating in-person with development team members in Japan — the vehicle takes some inspiration from the Honda-e and showcases a long wheelbase, short overhangs and wide stance.
Along with the Prologue, Honda plans to introduce 30 new EVs globally by 2030.
New Lexus RX Debuts With PHEV Power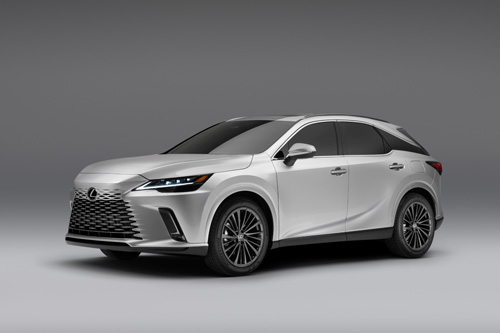 This week, Lexus announced that the big-selling RX crossover is going to be all-new for 2023, with new, bolder styling, more interior space and a plug-in hybrid (PHEV) option. In addition to that, an al new RX 500h F Sport performance model joins the fray.
Dubbed the RX 450h+, the PHEV model will allow for all-EV cruising and while Lexus is being coy just now on its performance, expect somewhere in the neighbourhood of 300+ horsepower and 40-50 km of EV driving. The real power star of the group, however (the line-up is comprised of the RX 350, the RX 350h and the RX 500h F Sport) is the 500h, as it makes 367 hp and 406 pound-feet of torque from its 2.4-litre four cylinder turbo hybrid powertrain.
Styling-wise, the new RX looks leaner, a little meaner and overall, much less appliance-like than the current vehicle. So lean, in fact, it almost looks like an enlarged hatchback, similar to what Hyundai managed with the Ioniq 5. Pricing and more info will be released closer to the on-sale date at the end of 2022.