The Rattler
Joining the 2023 Ford F-150 lineup is a just-announced Rattler edition due out this fall, which represents an entry-level option into standard four-wheel drive off-road truckin'.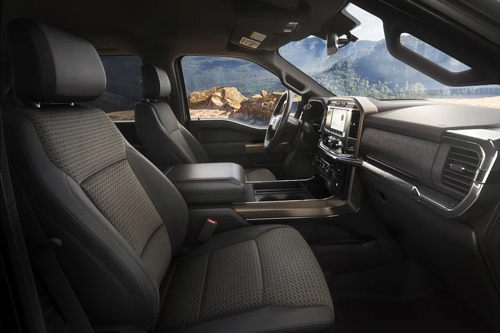 Built off the XL trim, it's got FX4 package equipment like skid plates, electronic rear-locking differential, hill descent control and heavy duty shock absorbers to handle traversing tough trails. Rugged all-terrain tires are standard.
Aesthetically, the Rattler features special badging and rattlesnake-inspired graphics, painted 18-inch alloy wheels, dual exhaust tips and a choice of eight different paint colours. Inside, the Onyx seats have burnished bronze accenting and contrast stitching that match the instrument panel trim, providing a nod to the pickup's desert-inspired theme.
Trail Markers
As we head closer to the Moab Easter Jeep Safari, an annual event where enthusiasts gather to tackle Utah's rough backcountry of Moab, the utility-focused domestic brand has been teasing a number of Trail Marker concept vehicles via a string of social media posts.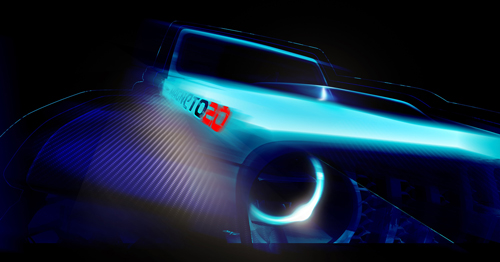 One of them shows an obscured shot of what appears to be an updated Magneto 2.0, a BEV version of a Wrangler Rubicon first debuted last year utilizing a custom-built axial flux electric motor and a six-speed manual transmission. Another is an illustration of a Wrangler or Gladiator dressed up army gear with a caption suggesting a blend between "military grit and determination with 4xe electric vehicle technology."
The Easter Jeep Safari 2022 takes place April 9 to 17.
From Vietnam To Chatham
Founded in 2017, the Vietnamese auto startup VinFast is already poised to build up 950,000 automobiles per year by 2026 after inking an agreement with the government of North Carolina to build its first North American manufacturing plant.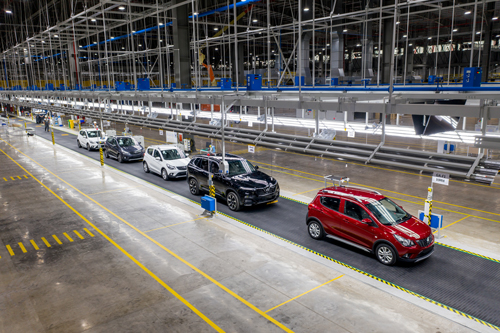 Covering an area of 800 hectares, the facility will be comprised of three main sections: electric cars and buses production and assembly, EV batteries production and ancillary industries for suppliers.
The first phase of construction is set to begin later this year with the first vehicles expected to hit the assembly lines in July of 2024. Among the models to be built onsite are the seven passenger VF 9 and five-passenger VF 8 SUVs.