Husqvarna Norden 901 Debuts
Built upon the bones of the venerable KTM 890 Adventure, the 2022 Husqvarna Norden 901 has finally, officially debuted.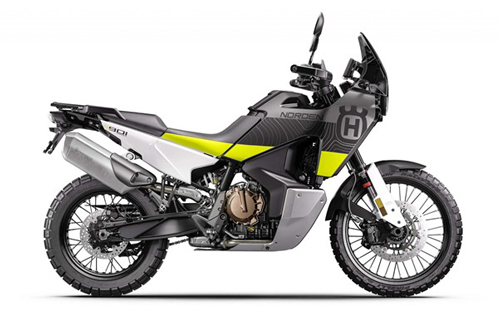 Targeted more towards "Long Way Round" types, the Nordon 901 features more robust bodywork than its "Ready to Race", Austrian cousin and a 19L fuel tank, good for around 400 km stints.
The chassis and engine remain unchanged from the KTM, with the 890cc parallel-twin cranking out 103 horsepower that is mated to a 6-speed transmission, complete with a quickshifter. The Norden will ride on a 21-inch front wheel and 18-inch rear wheel, so off-roading will remain a core component to its repertoire.
There are three pre-programmed riding modes (Street, Rain, Offroad) and there is also going to be an optional "Explorer" mode as well. As is expected these days, the traction control and ABS braking are all filtered through a six-axis IMU, so corner sensitive safety is standard.
I'm not going to give much more away on this as our man Costa Mouzouris is currently in the Azores riding the Norden, and he'll be filing his full report shortly. However, for those of you salivating at the prospect of putting this Husky in your garage, know that they will hit dealerships within weeks and retail for $15,199.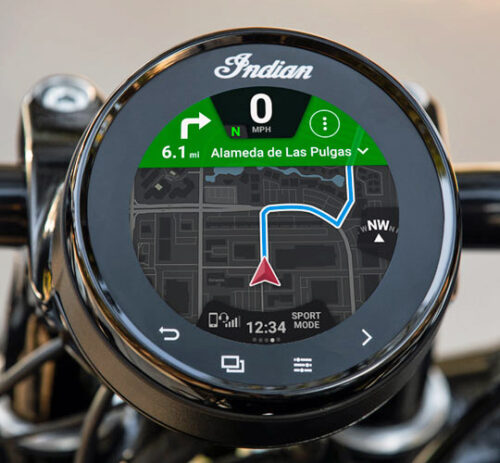 Indian Motorcycles Line Updates Announced
While there are no new models to announce, Indian Motorcycles has been busy putting together some updates to their line for the 2022 riding season. As is customary, virtually every model will have new colourways to choose from and some additional bolt-ons to buy, but there are also a few notable changes.
All models that feature Indian's Ride Command infotainment system will be updated to now provide speed limit information for the street you're riding on. Best of all, this update will also be pushed through to previous model years as well (2020 and 2021).
Scout customers will have some new paint schemes to choose from and Indian will also be adding an adaptive headlight to their accessory catalogue.
The traction control unit on Challenger models has also been tweaked for next year to provide smoother intervention. This change comes about as a direct result of listening to current customers' concerns — which is definitely something Indian is well known for — and is great to see.
Yamaha Updates XSR900
If you were looking for a punchy, neo-retro naked bike, Yamaha's XSR900 has long been a bit of an unsung hero. It's quick, nimble and packs all of the modern tech amenities into an arguably attractive package. For 2022, the XSR900 is keeping the good looks while adding some extra oomph and making improvements to handling.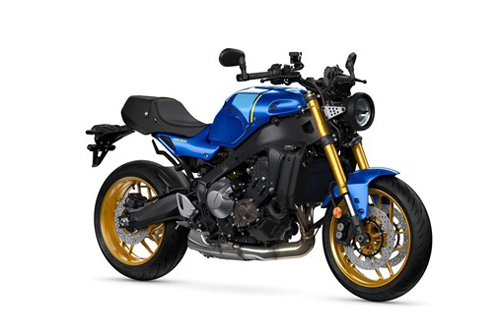 The three-cylinder engine has grown in size and, more importantly, brings four extra ponies to the party for a total of 119 horsepower and three extra torques, too. There is also a new exhaust system bolted up which Yamaha says provides a burlier grumble and the electronics package has been tweaked to include "slide control", so really it's hoonery all around.
Chassis updates include all new suspension courtesy of KYB and the alloys it rides on are said to be 700-grams lighter, making handling sharper. The frame is also all-new but the important note is that the wheelbase has been stretched by 55mm to help straight line stability (aka to stop making inadvertent wheelies so easy).
Canadian pricing for the revised bike hasn't yet been announced but expect it to rise over the sub $12k mark that it occupied in 2021.