Honda NT1100 Debuts
While it hasn't been confirmed by the North American newswire quite yet, Honda has released the details on their all-new NT1100 sport tourer across the pond. Built upon the Africa Twin chassis and employing the same punchy parallel-twin engine, the NT1100 differs from its down and dirty "Twin" by being purely road focused.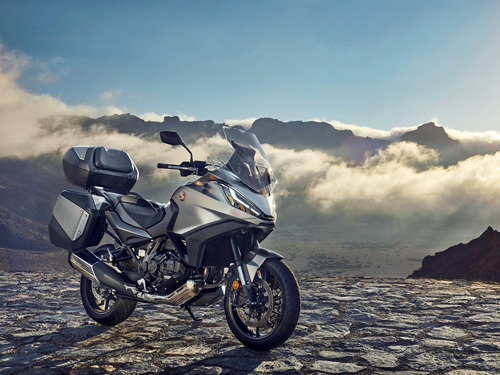 First and foremost, the wheels the NT1100 rides on are 17-inch mags so you know it will handle a little quicker (not that the Africa Twin was a slouch). The suspension has also been swapped for a 43 mm, preload adjustable Showa fork and remote reservoir, adjustable Showa rear shock. This set-up also lowers the seat height of the NT1100 to 820 mm, making it a little easier to swing a leg over. The NT wears a sporty set of plastics to aid in weather protection and has a windshield that is adjustable (with 5 height settings). It also comes equipped with colour-matched panniers.
While a six-speed manual transmission will be available, I'd personally opt for Honda's sublime DCT option — It's appeal grows on me every time I get to try it and I think this platform, like the Goldwing's, will prove ideal for converts. Here's hoping we see it in Canadian dealerships.
Scrambler Ducati's Family Grows:
The Scrambler Ducati sub-brand is now nine-models strong and counting, as they have just introduced the 1100 Tribute Pro and Urban Motard variants.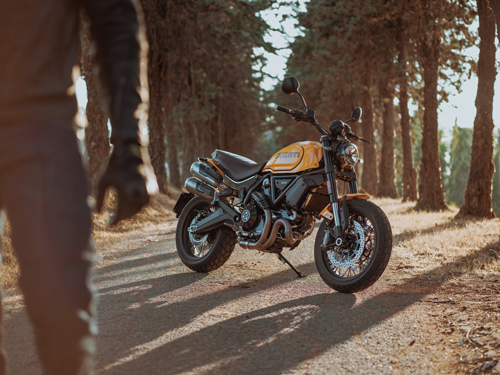 The 1100 Tribute Pro ($16,495) is essentially a styling exercise that pays tribute to Ducati's heritage. As such, the chassis and 86 horsepower, 1,079 cc engine that underpinned the 1100 Classic we reviewed a few years back carries over. The new hotness comes in the form of the "Giallo Ocra" livery that's punctuated by the branding on the tank, courtesy of a Giugiaro design from the 1970s. Other changes include the move to spoked wheels and a bespoke brown saddle.
For riders lamenting the loss of Ducati's approachable and accessible Monster 797, the new Scrambler Urban Motard ($13,295) may provide some relief. Built upon the Scrambler Icon's 803 cc engine platform, the Urban Motard sets itself apart from its brethren by running around on a Monster-like set of 17-inch wheels. Those smaller hoops should increase the already playful nature of the Scrambler by making the Urban Motard a little more agile and quicker to turn in. It will also open up a world of possibilities, tire wise too. From a styling perspective, the Urban Motard combines elements from the Nightshift (sidepods) and Desert Sled (front mudguard) and slathers it in graffiti-inspired graphics.
Kawasaki Is Going Electric
Kawasaki recently announced that over the coming 3 years they will have ten electric and hybrid motorcycles on offer and will even dabble in hydrogen powered bikes. On top of this, they have also set 2035 as a goal for an entirely electric (or hybridized) fleet. While this kind of announcement has become commonplace in the automotive world, Kawasaki is one of the first major moto units to do so.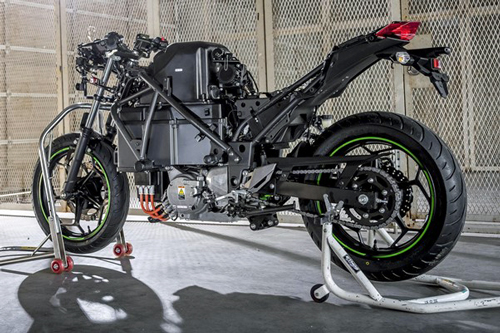 In the press release, it mentions that these offerings will be targeted towards the premium and developed sections of the marketplace, meaning Europe and North America will be prime targets. With a target of 2025, we shouldn't have long to wait to start seeing the fruits of their labour — especially since we know they're already working on an electric street bike, named Endeavor and have filed trademarks for the term E-BOOST.