Indian Motorcycles Drops Two Special Edition Bikes
While the dust has barely settled on their newly launched (and ridden) Sport Chief, Indian Motorcycles hasn't wasted any time introducing two new models.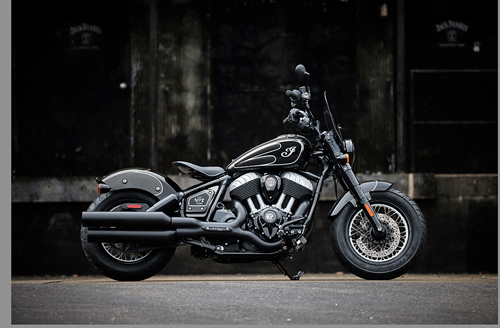 First up is the Jack Daniel's Limited Edition Indian Chief Bobber Dark Horse, the seventh in an annual tradition of JD x Indian bikes. Limited to just 177 units globally, this fancy Chief Bobber adopts a livery not only inspired by the Old No. 7 branding, but actually features a few drams of the world famous hooch mixed into its paint.
Other niceties include white centre rims, a solo-saddle seat, a tinted Klock Werkssm Flared Deflector, a lean-sensitive Pathfinder 5 ¼ Adaptive LED Headlight, three ride modes, and that gorgeous, round, 4-inch touchscreen complete with Ride Command.
Pricing starts at $28,999 and pre-orders open on March 14th.  But wait. There's more!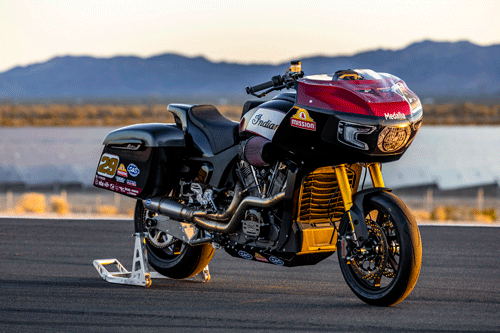 For a little less than putting four of those JD Bobbers into your garage, you can claim the King of the Baggers throne for yourself. Retailing for $113,399, Indian is making their King of the Baggers, race-prepped Challenger RR available for 29 very brave and well-heeled customers.
The Challenger RR is a fully prepped race bike, built to the same spec as 2022's series winning bike, that was piloted by Tyler O'Hara.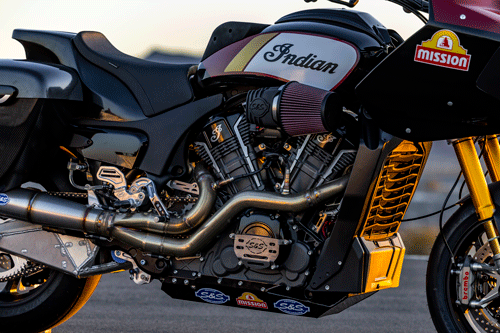 "Originally, the thought of road racing baggers was perplexing to many, and even downright offensive to some road racing purists. But in just three short years, King of the Baggers has emerged as the hottest thing in motorcycle racing as these bikes have rapidly evolved in their sophistication, and we thought it would be awesome to give people the opportunity to own the bike that holds the crown," said Gary Gray, Vice President – Racing, Technology and Service for Indian Motorcycle.
"We're excited to embrace the fandom of bagger racing and celebrate our second title with this highly exclusive, special run of Indian Challenger RR motorcycles. This bike is the real deal, much like when we released the venerable FTR750, the Challenger RR is a true race bike and is not street legal.  Put in the right hands, it will reach the podium in MotoAmerica's Mission® King of the Baggers race series."
The key words up there being "not street legal". So, keep an eye out at your next track day. There may be a 160+ horsepower, 620-lbs behemoth bagger bearing down on you.
Husqvarna Norden 901 Expedition Debuts
If 'round the world' type travel and an upright riding position is more your jam, Husqvarna's omni-capable Norden 901 has just spawned a new trim level – The Expedition – that comes with some essential farkles as well as a new set of long-travel suspenders.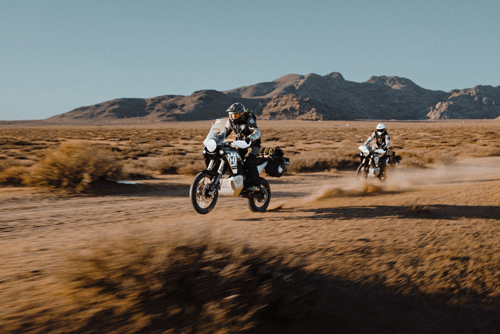 Topping the list of accessories are the heated grips and rider's seat as well as a larger, touring windshield. There is also a twin-set of soft panniers (and mounts) that can accommodate 36-litres of gear as well as beefier engine guard and centre stand (which is super helpful for keeping that chain well lubricated after a long day's ride)
The suspension upgrade is a fully-adjustable WP XPLOR unit that boasts up to 240mm of travel, which is a 20mm increase over the stock model.
The Norden 901 Expedition also comes with all of Husky's electronic bells and whistles – turn by turn navigation, music/call control, riding modes, lean sensitive ABS and traction control – and should hit dealer floors some time this month. Pricing is set at $17,199.
Cardo Goes the Subscriber Route
Riding with a communications device is an absolute game changer. The ability to chat with riding buddies and listen to music or podcasts can shrink long days in the saddle and makes planning for fill-ups (both you and the bike) infinitely easier. Cardo has long been my personal brand of choice, thanks to stellar audio quality, ease of use and their stable mesh network for chatting.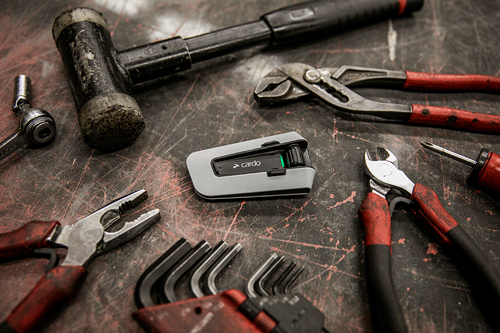 With their latest release, the Packtalk Custom, Cardo is giving riders the ability to tier their system with subscription-based packaging.
With three levels to choose from – Silver, Gold and Platinum – you can elect to choose (and pay for) which added features are most important to you.
For $19.90/year, the Silver program nets you the ability to play ride-DJ and share your tunes amongst the group, speed dial and provides 3 audio profiles. For an extra tenner, you score the Gold package and can also handle a second connection to the device, add a Bluetooth bridge and a universal Bluetooth intercom (in case some riding buddies don't run with the same system). The top tier takes all of those and, for yet another $10, adds voice commands and ECO mode.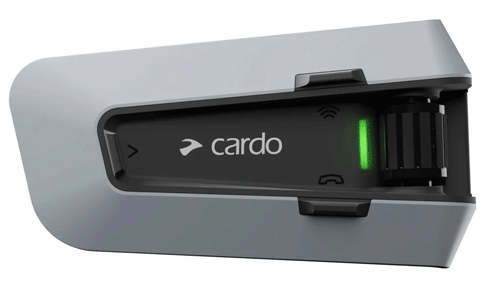 If you're like me (and the only thing you subscribe to our gorgeous quarterly publications), you'll be happy to note that, for the cost of entry ($269 USD), you still score the ability to chat over the Dynamic Mesh Network, listen to tunes and receive over-the-air updates.
Harley-Davidson Releases The 135ci Screamin' Eagle Crate Motor
Looking for extra oomph from your Harley? Well, The Motor Company will happily now sell you a 135 cubic-inch, Screamin' Eagle V-Twin, crate motor.
The Screamin' Eagle 135 Stage IV is a 130 horsepower, 143 pound-foot of torque, swappable upgrade for 2021 and later Harley Touring models, that owes its development to H-D's King of the Baggers efforts.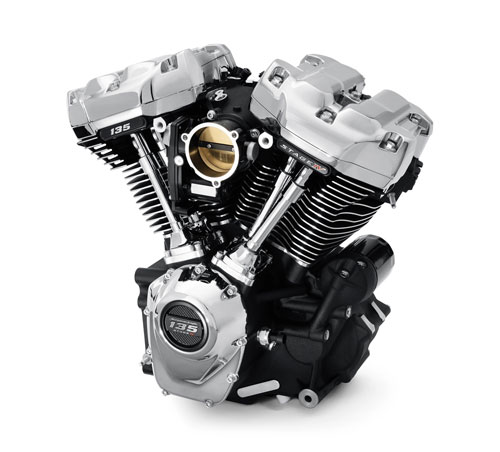 The cost of upgrade isn't slight, at $7,995 USD. And of course, there are other essentials that need to be bought along with the mill (hard parts like head pipes, oil cooler fan etc.) and it will need an ECU reflash as well. And then it needs to be installed as well. But given that H-D has gone on record to state a full electric lineup is in their (long term) future, laying claim to one of the biggest and baddest V-Twins may be a worthy investment.