Indian FTR Championship Edition
When Indian Motorcycles revised their FTR 1200 last year (as a 2022 model), much was made about the changes to the wheels it rode on. Personally, I was a huge fan of the move to the 17-inch hoops as it made the FTR R Carbon feel more responsive and opened up a world of tire choice possibilities. Despite these advantages, the change certainly pushed the bike away from its flat-track roots, which wrinkled a nose or two.
To smooth out those beaks and reaffirm that original connection to The Wrecking Crew, Indian Motorcycles has created a limited edition version of the bike dubbed the FTR Championship Edition.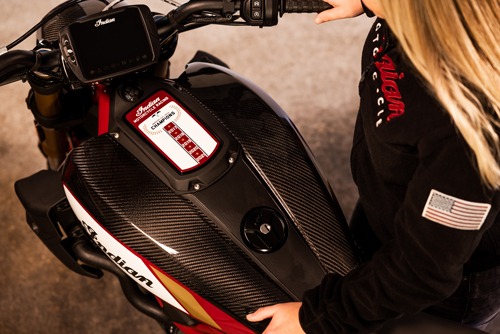 From a distance the FTR Championship Edition looks very similar to the FTR R Carbon I rode last year – which is no bad thing as that bike is a looker – but there are differences aplenty. Most notably, the size of those wheels.
The FTR Championship Edition rides on a set of red cast mags, with a 19-inch front and an 18-inch rear. Each are shod with Dunlop's street-friendly flat track repli-racer tires, the DT3 R to complete the look but it's not just aesthetics that change. Rake and trail have increased from 25.3° / 3.9 in (99.9 mm) on the FTR R Carbon to 26.3° / 5.1 in (130 mm) on the new Championship Edition (which mirrors the OG FTR exactly).
There is also a special livery applied to the FTR Championship Edition that pays homage to the one worn by the American Flat Track winning FTR750. And in case you weren't up to speed on how successful Indian has been on the dirt oval, there's a placard atop the carbon fibre (faux) fuel tank commemorating their 5-year run atop the SuperTwins podium.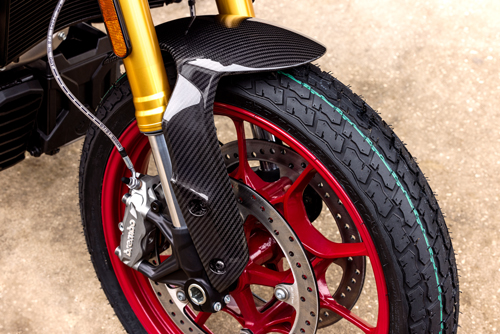 Everything mechanically essentially remains unchanged save the suspenders. Instead of Ohlins, the Championship Edition is sprung by Sachs but retains full adjustability.
There are only 400 of FTR Championship Editions being made available worldwide and pricing slides in at $19,499 (which is $500 less than the FTR R Carbon) so you'll have to act fast. Also of note, American Flat Track's 2022 season kicks off tonight in Daytona (March 10th) and can be streamed here.
Arch Motorcycles Lineup Expands
As a young and impressionable 13-year old, grade-8 Matt took it upon himself to ditch class one afternoon to go and see Point Break in the theatre near his school. This was a life altering decision for a number of reasons that we won't hash out here, but the one 44-year old Matt will be referring to here is the cementing of Keanu Reeves standing in his psyche. I won't be making the case that the Canadian actor is Oscar-worthy (at least not in Point Break) but with that role he became an actor that I follow to this day. Toss in the fact that he's a passionate motorcycle enthusiast with a partnership in his own moto OEM – Arch Motorcycles – and well, 44-year old Matt is following Keanu's off-screen exploits as well. But enough about me n' Keanu…
For the uninitiated, Arch Motorcycles is a partnership between Reeves and builder/designer Gard Hollinger. Their initial creation, the KRGT-1 was a stunning performance take on the American V-Twin cruiser segment, built with enormous S&S engines and plenty of custom milled parts. And now the lineup at Arch is getting even sportier.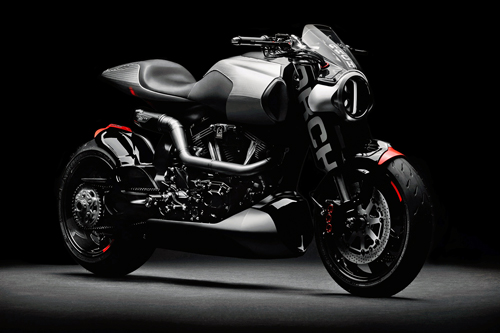 While the Method 143 has been around as a concept for a few years, we now have confirmation that it is a production bike. A hulking yet lean and mean cafe racer, the Method 143 was initially conceived to push the boundaries of motorcycle design and I don't know that I can argue with the result. Powered by a 2,343cc S&S V-Twin engine, the Method 143 has 170-horsepower and 151 pound-feet of torque on tap while weighing in around 241 kg. While that heft may cause some to scoff, I'd ask those folks to take a peek at the detail work going on here. This isn't meant to be a canyon carving supersport so much as a bespoke celebration of design and engineering that just so happens to be able to hustle and flow with the best of them. There will only be 23 iterations of the Method 143 created and the ask starts at $250k USD. Like Bodhi said to Johnny, "if you want the ultimate, you have to be willing to pay the ultimate price".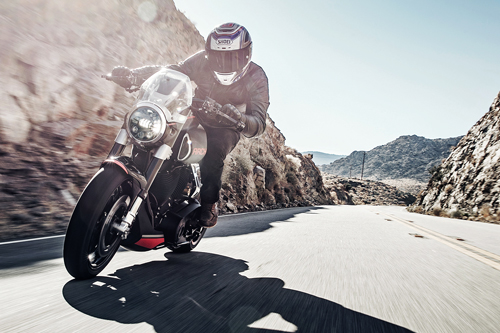 If that's too ultimate for your blood, for around half of that sum the Arch 1S may be more up your alley ($120k USD). Essentially a sportier take on the KRGT-1 ($89k USD), the S1 tips scales some 20kg lighter (225 kg) and shifts ergonomics to a more crouched riding position. The 1S is powered by the same 2,032cc mill from the KRGT-1, so power is the same (120 hp and 115 lb-ft of torque) and you can expect the same goodies from Ohlins, Magura, Bosch, Rizoma and Yoshimura to feature prominently on the component list. As with all Arch motorcycles, each customer will be able to tailor final design and fitment to suit their needs. Going for a ride with Gard and Keanu upon delivery is not on the options list but I'd imagine both would be happy to do so if their schedules allowed – both of these dudes are passionate motorcyclists.