BMW 7 Series Goes Electric
It may be called the i7, but the electrified version of BMW's fully redesigned 7 Series flagship sedan is being counted as part of the regular line-up.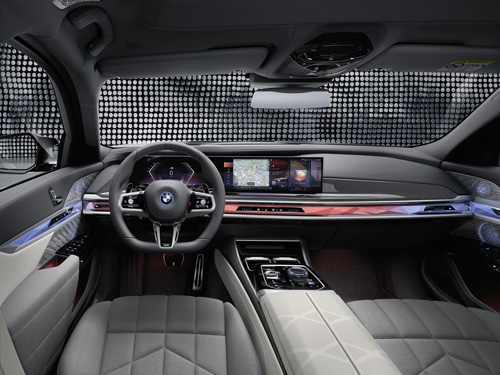 Officially called the i7 xDrive60, the EV version of this big bahn bruiser is good for 536 horsepower and 549 pound-feet of torque, fed to all four wheels as the only way to get an i7 is with dual-motors, known more traditionally as "AWD". The 740i and 760i xDrive gas powered cars also make a return and while they may not be electrified (unless you count their 48V mild hybrid systems as such), they look just as futuristic with ultra-narrow DRLs, big kidney grille, and ultra modern wheels. The overall profile is more traditional, but the detailing is new school tech in all the right ways and the wild interior colouring is something we can't wait to see in person.
Ferrari 296 GTB Loses Top, Gains GTS moniker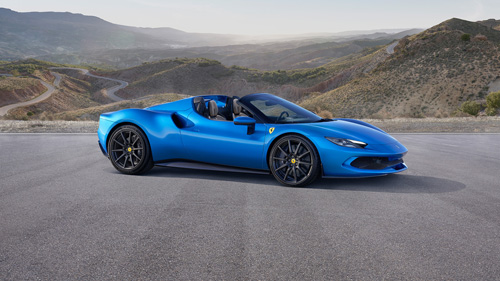 Ferrari's V6 powered supercar has just been revealed in 296 GTS guise, with "S" standing for "Spyder" as opposed to "B" for "Berlinetta". Anybody who knows Ferraris knows that the former means "convertible" in the King's English and so it goes that this latest 296 gets a power folding hardtop. It should come as no surprise that it looks spectacular.
V6-powered it may be, but there's also an EV motor along for the ride and it helps contribute to a frankly startling 830 hp and 546 lb-ft of torque. Yes, that's more than an Enzo, more than the V8-powered F8 and only about 130 or so less than the LaFerrari. Potenza!
Lamborghini Huracán Tecnica
Naturally, Lamborghini couldn't let cross town (well, cross-county, anyway) rival Ferrari have all the fun, right? 'Course not.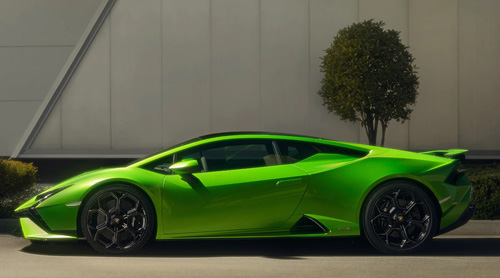 So while Ferrari is busy dropping the top, Lambo is giving the Huracán more power to round out the total to 640 hp and 417 lb-ft of free-revving torque, adding rear-wheel steering (the Tecnica is RWD only), but also saving weight and adding design flourishes like special diamond-cut wheels, hexagonal exhaust pipes and new front splitter.
You Want a Stick? We'll Give You a Stick!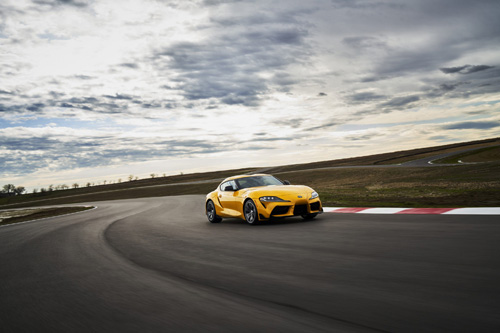 After what seems like far too long, Toyota finally confirmed that a stick-shift GR Supra is on the way. Surprisingly, the only powertrain that it comes paired with is the 3.0-litre turbo six; the turbo four-cylinder will not be given the luxury.
The real question, of course, is whether or not the manual Supra will be available in Canada as Toyota has only confirmed it for the US thus far. Our penchant for manual transmissions, however – and the fact that it's available in almost every other major market – should bode well for those North of the Border.