2023 Ford Super Duty
This fifth-generation truck, which is on the way to consumers as we speak, is "the most connected Super Duty ever," according to Ford.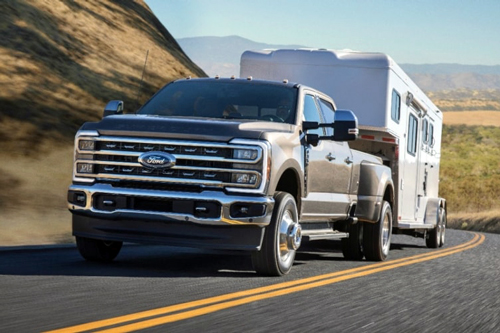 The tech is highlighted by what the manufacturer calls a head-up display drawing inspiration from fighter jet planes. Depending on whether the HUD is in Normal, Tow-haul or Off-Road mode, related information is projected onto the bottom part of the windshield so those behind the wheel don't need to shift attention off the road. The full-colour graphical readout shows items like speed, speed limit, navigation, tachometer, gear and trailer brake output and driveline status.
An industry-first Tailgate Down Camera allows the back-up video feed to continue even with the tailgate lowered. There's also OnBoard Scales providing on-the-fly payload estimation, and Blind Spot Information System for Fifth-Wheel and Gooseneck that flashes an alert on the side mirrors if objects come close to the trailer.
Hyundai IONIQ 5 N Enters Final Track Testing
Before its much-anticipated world premiere on July 13 at Goodwood Festival of Speed in England, the souped-up Hyundai IONIQ 5 N finished up testing at the Nürburgring circuit.
Part of the final evaluations happening at the North Loop section of Germany's famed track was keeping an eye on cooling, for example. The hot hatch has an N Battery Preconditioning function that pre-sets battery cell temperature to optimize power for either Drag or Track mode. The former prioritizes immediate off-the-line acceleration while the latter focuses on sustained performance over a series of laps.
Another area engineers wanted to get absolutely right was noise. N Active Sound + and N e-Shift are two settings designed to generate customizable levels of simulated engine and gear change sound, respectively, via a 10-speaker system to help drivers maintain an audible connection with the vehicle during spirited operation.
Check out the latest teaser video of the Hyundai IONIQ 5 N on YouTube.
2024 Honda Prologue Integrates Google Built-in
Honda has recently announced its new Prologue fully-electric crossover, slotting between the CR-V and Passport, will be the initial SUV in the lineup to have an infotainment system powered by Google built-in.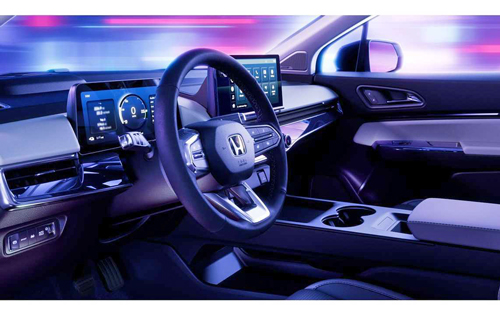 Without having to connect a phone in to access apps like Google Maps — though wireless Android Auto and Apple CarPlay is still supported — users can download content through the Play Store just like on a mobile device. In addition, the popular navigation app is capable of calculating the most convenient route taking into account charging, and estimate how long to plug-in for to reach a desired destination.
To ensure everything continues to run smoothly, over-the-air updates occur even when the vehicle is parked. The 2024 Honda Prologue goes on sale this winter season.
STLA Medium
On July 5, Stellantis unveiled STLA Medium, the first of four BEV platforms to guide the company's various auto brands towards eventual full electrification.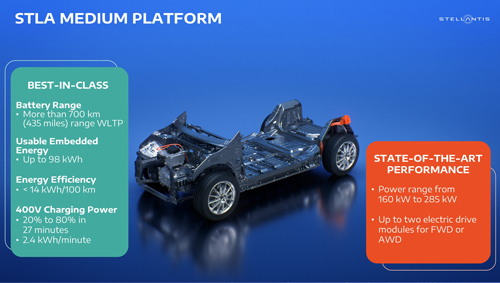 Offering long range capability (500 or 700 kilometres) and fast 400-volt architecture charging, both single and dual motor configurations are supported for front or all-wheel drive propulsion. Output is expected to range from 215 to 382 horsepower depending on the model, which encompasses cars, crossovers and full-size SUVs.
Other interesting specs to note: wheelbases will fall in the 2,700-to-2,900-millimetre range; overall lengths may be between 4.3 to 4.9 metres, and ground clearance is rated above 220-milimetres to facilitate off-roading.