Congratulations. If this is the fifth time you've read 'the pandemic's changed the way we live' today and it's still before noon, you win a Zoom call with Dr. Fauci. One huge change in Canada's automotive-enthusiast community is the expansion of EcoRun into EcoMonth. Of course, you may ask what are EcoRun and EcoMonth? They're events staged by the Automobile Journalists Association of Canada (AJAC) to "communicate the many health and economic benefits of clean driving and technology to Canadians in a manner that's safe yet effective". EcoRun/Month contain many moving parts,
During the pandemic, AJAC's leaders chose to expand its annual EcoRun, typically a three-day jaunt somewhere in Canada, into EcoMonth, an individual and largely online event, rather than furlough it.
Sure, the pandemic forced the expansion but given the insistent growth of choice for ecological vehicles, it may have happened soon anyway. You have so many more options in green vehicles these days. For instance, this past month I drove, reviewed and can talk about in the same sentence with a straight face: the Nissan Versa, an efficient gas- powered compact that retails for $21,133 before freight, the silent but deadly Ford Mustang Mach-E and the equally electric Polestar 2, lovechild of Volvo and Chinese giant Geely, both of which cost about four times that of the Versa.
But eco is about being economical and ecological and both of those terms are layered, not black and white. Consider: the Versa traveled nearly 700km during the week I had it, and experienced wicked, near record-breaking heat. So, despite the ecological theme that runs through this AJAC event, the A/C was cranked. Moreover, lockdown in Ontario lightened for the second of three planned stages, increasing traffic and jerks everywhere. The corollary? I joined the party, resurrecting aggressive driving habits.
Despite the traffic, heat, distance and pushy driving, the Versa cost just $45 in gasoline; but the Ford Mustang Mach-E and Polestar 2 each cost $0 in gasoline.
Which leads us back to discussing whatever EcoRun and EcoMonth are.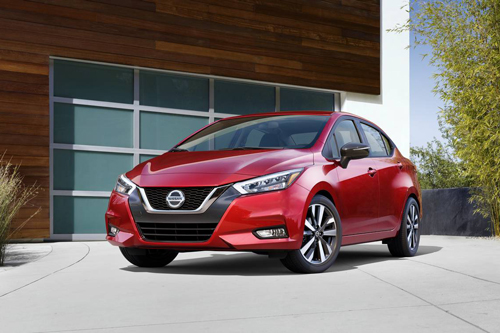 In 2011, AJAC launched its inaugural annual EcoRun. This was a three-day journey across parts of southern Ontario no farther than about two hours from Toronto. We stopped several times each day for staged press events that would make interesting automotive news with an environmental twist. The biggest news moment for me, though, was getting lost 50km off course outside of London, Ontario and emptying the battery of an electric Smart Car on the day when local farmers were spreading silage over their fields. And there I sat, literally powerless, with a drive partner in a steel-tasting anxiety attack that settled like a heat dome amid the high scent of excrement. Two hours later in the Mercedes-Benz rep arrived with a vehicle for us to borrow while he, in turn, had to wait another four hours for a flatbed truck to come a day early from Toronto to take the teeny EV home. This was my first year, my first drive event, as a member of AJAC. I fully expected to be expelled.
Instead, it actually made good copy for other writers and now, years later, me too.
During the pandemic, AJAC couldn't hold such events. But rather than settle, they raised the bar. 2020's EcoRun was to be three-day jaunt in the BC interior but was canceled. But rather than giving up and watching Tiger King on repeat, they lengthened the event, taking much of it virtual. EcoRun became EcoMonth.
Each week since June 1, participating AJAC EcoMonth journalists have been encouraged to practice then report on assorted environmental acts via social media or in publications like this one. Participants earn points towards small and some bigger prizes, including a Level 2 home charger for EVs. I find the competitive aspect taints the whole thing the colour of a green-ish Amway venture but you can't argue with its success. Auto writers will compete for anything.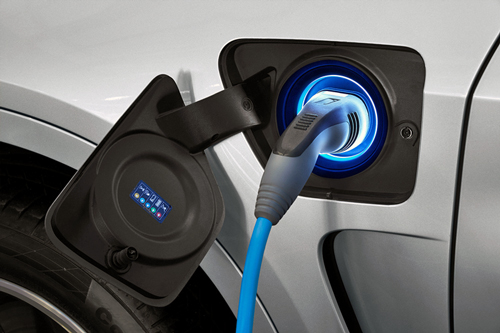 Stephanie Wallcraft, the current AJAC President, was gracious enough to clear up some of the confusion EcoRun/EcoMonth have conjured.
Whose idea was it to expand EcoRun rather than sideline it for a year or two?
SW: "I'd call this a group effort. We were brainstorming in board meetings, and the discussion evolved over time into what eventually became the concept for the event."
Will AJAC return to the two- or three-day EcoRun next year, or will you consider a hybrid of this month-long series of challenges and events.
SW: "Our very first task after this year's event concludes is to determine the answer to this. We'll be consulting with journalist members, manufacturers, and sponsors to examine the pros and cons of each format and determine how best to move forward."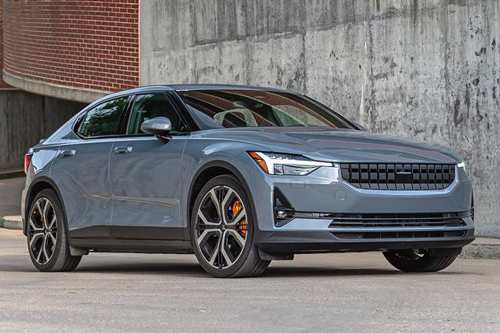 Kudos to my AJAC colleagues like Stephanie Wallcraft. I've criticized EcoRun in the past. The Green Jersey competition was quickly perverted into a dangerous hyper-miler's of quasi-chicken where supposedly informed auto writers were drafting in the slip of Brobdingnagian semis or driving 20km under the speed limit on major Canadian highways. But that's the fault of participants; the event organizers have always worked slavishly to make EcoRuns happen.
Over the years, I've attended six EcoRuns. Here are some other highlights, all of which produced great copy:
A tour of the highly secretive testing facility outside Ottawa where government nerds crash cars and torture crash test dummies.
Safe wipeout practice on the greased runway of Pemberton BC's airport, not 200m from a fearless bear family that sat and curiously observed us for a good ten minutes before galumphing off into the woods.
Racing an ugly summer gale that looked like the sky from Stranger Things' Upside Down across 150km of Albertan prairie; the storm would go on to knock the power out of Calgary for over an hour later that night and disable the re-charging of several EVs needed for the next day's EcoRun activities.
And being the first EcoRun participant to win the vaunted EcoRun Green Jersey for responsible driving. It was the first year of competition and my award was on the first day. The announcement, made by a previous AJAC President who just seconds before had berated me in public for forgetting to pass on keys and necessitating an hour's drive back to Ottawa from Quebec's Chateau Montebello. He couldn't believe it when he opened the envelope and went crimson. Imagine going from being dressed down in front of your colleagues to being given clothes. It's hard to judge what environmental driving is. It can't be judged on how much fuel is used when one person's in a hybrid diesel pickup and the other what's little more than a golf cart with windshields. To this day, I'm convinced the judges did the math wrong and still laugh at the un-environmental waste of gas the key retrieval caused.
And one final highlight? Getting to talk about future-bending EVs like the Mustang Mach-E and Polestar 2 in the same sentence as the workaday journeyman Nissan Versa with a straight face.
Things are opening up. Please drive green this summer.