For the 2020 season, the McLaren Formula 1 team's MCL35 race cars will be sporting the classic powder blue and orange paint scheme of the famous Gulf oil company. While the famous Gulf livery has graced a number of racing cars over the years – and the silver screen, in the case of the Porsche 917 star car in Steve McQueen's Le Mans opus – one of the earliest partnerships it had in motorsport was with McLaren and the bright orange M8B Can-Am racer. That car won every race in the 1969 Can-Am season, with Gulf logos proudly adorning each side of its nose cone.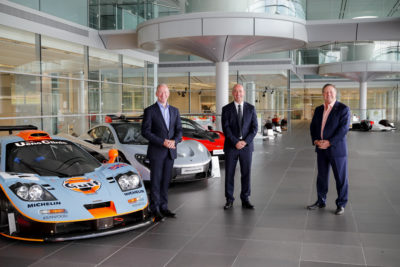 Fast forward to Le Mans in the early '90s and the Gulf Team Davidoff McLaren F1 GTR longtail cars, and more recently where Gulf-liveried McLaren racers making up various GT3 grids the world over.
And now, the partnership is set to extend to the largest racing stage in the world – Formula 1.
"It's great to be able to welcome back Gulf after a long historical association which has seen the name adorn many McLaren road cars and race cars over the years," said Mike Flewitt, CEO of McLaren Automotive. "Like McLaren, the Gulf name is synonymous around the world with technical excellence and innovation and the excitement of going racing and motoring."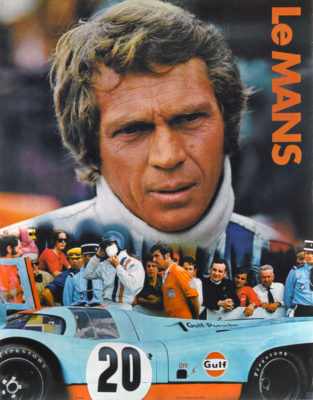 The partnership extends to the road cars, too; roadgoing McLarens will be offered with Gulf-brand lubricants from the factory, and owners will have the opportunity to have their car painted in a Gulf theme by the McLaren Special Operations division. Fans, meanwhile, will no doubt jump at the opportunity to buy Gulf/McLaren-branded merchandise throughout the course of the year.
"This is a very exciting partnership that brings the Gulf brand back into elite motor racing," said Gulf Oil CEO Mike Jones. "The history books are full of remarkable tales that tell of what Gulf and McLaren have achieved in the past. Now we are together once more to write the next chapter of this unique partnership."