On The First Day Of Christmas!
The future may be electric, but we're still living in the past. We probably will be for quite some time. Our infrastructure isn't sufficient to service the charging needs of right now (let alone an electrified Canada) and we're truly not even close when it comes to power generation and storage. So, doom and gloom then?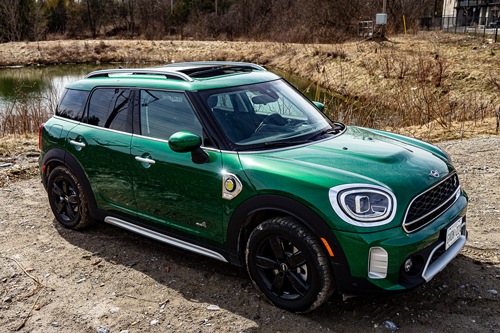 Well no, actually…
The 2022 Mini Cooper S E Countryman is the plug-in electric hybrid (PHEV) version of their cute-ute. Powered by the combination of a 1.5-litre, three cylinder petrol engine under the bonnet and an electric motor stuffed into the boot, the PHEV Countryman is good for an estimated 3.2 Le/100 km. To put that into real world context, I drove the S E Countryman for over 230 km in a myriad of conditions (including highway) and only sipped 4.55 L of fuel. That bests estimates to the tune of 1.98 L / 100 km. But the best part is, I suffered no range anxiety and I had plenty of fun, too.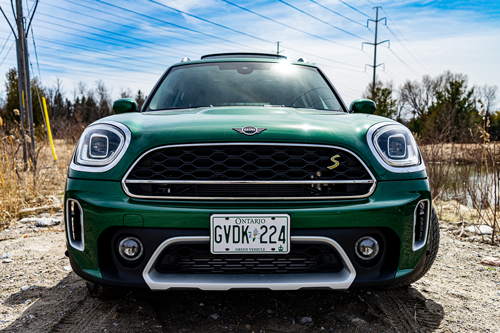 The architecture of those two motors is such that the S E Countryman boasts a 53/47 weight distribution. That is the closest to 50/50 you're going to find in a Mini showroom. And while the added heft of the motor and its 80 kWh battery costs 244 kg, they provide an additional 87 horsepower and 122 pound-feet of torque. To the rear wheels. That means when you choose Max e-DRIVE mode, this is a rear-wheel drive Mini.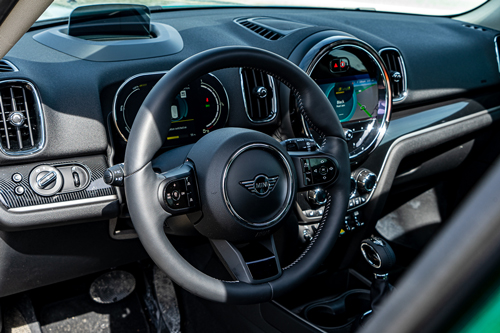 More importantly though, when you feel like having a little fun, that balance of both power and weight makes the SE Countryman feel every bit the Mini when thrown around in corners. With Sport mode toggled and Auto eDRIVE engaged, the hybrid powertrain adds the 134 horsepower 3-banger to the equation to deliver focussed performance that's engaging and downright fun. At times, the ALL4 assist from the electric motor feels as if it steps into e-diff territory, helping pivot the SE with added precision and poise.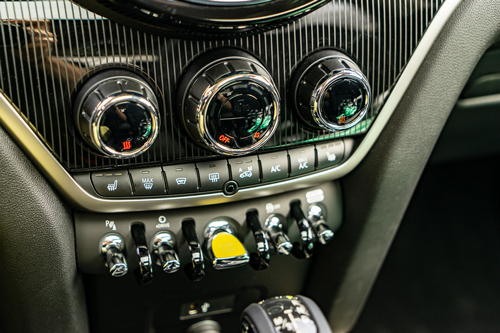 Inside the cabin the S E Countryman keeps up the Mini brand's quirk. Despite being a future-friendly hybrid, we still have toggles-a-plenty to control everything from drive modes to seat heaters. I wouldn't dare call things elegant in here but fun, functional and clean certainly work. The sound system is decent and the infotainment screen has been neatly worked into the Mini's appearance, rather than being an additional screen tacked onto the dash and the Mini's version of iDrive works well, too.