Of all of the vehicles I've spent time with this past year, and possibly ever since I began writing about them back in '06, there is but one car that I would pony up my hard-earned blogger dollars for.
Now sure, it would be incredible to stuff my garage with some Italian exotica, and I certainly wouldn't kick a Porsche 911 GT3 Touring to the curb for weeping a bit of oil. But the arrow that pierced my pistonhead heart belongs to the car that best combined my love of nostalgia and practicality with the lunacy only high horsepower can create. That car was the BMW M2 CS.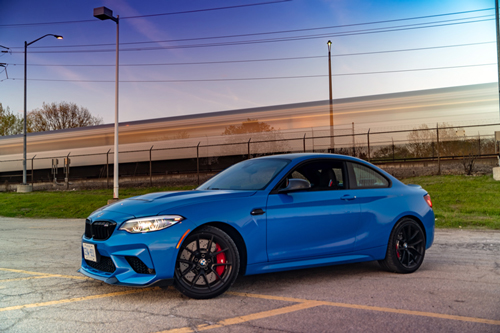 Candy-coated in M&M Peanut Blue (or Misano Blue Metallic in BMW-speak), with a bulging carbon fibre hood and a flared set of hips that would make Shakira tell fibs, the M2 CS expertly walks the line between sophisticated German coupe and street racing yob.
That ethos continues on the interior. The seats – easily some of the best I've sat in – have vertical holes cut from them to shave a few extra grams. The steering wheel is fat n' chunky, even by BMW M-car standards and the six-speed manual shifter feels and moves exactly like every great M-car that preceded it. The Alcantara is grippy, beautiful and everywhere. There's no cup holder or even a real armrest, so you force yourself to stay focused when behind the wheel. And that's a good thing, trust me.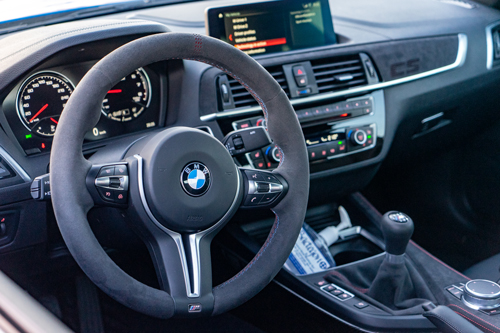 That's because the S55 3.0-litre, twin-turbo, inline-six cylinder engine is a raucous and grunty thing. With 444-horsepower and 406 pound-feet of torque, aggression with the outer pedals is immediately rewarded with roasted Michelin Pilot Sport Cup2 rubber. Acceleration is vulgar. The rear squats mere millimetres at launch and then you're gone. The exhaust snarls and pops with the best of them. Huck it into a corner and the adaptive M suspension hugs flat and the steering is remarkably communicative for a by-wire system.
But behave just a little, drive it like a reasonable adult for just a minute, and the engine becomes docile and compliant. Flick the suspension down into Comfort and the ride follows suit. You could load up the in-laws for dinner out on the town and nobody would complain. They'd even be comfy in back seats as there is room for life-sized adults back there. Need to pick up some shopping along the way? No problem. The trunk has plenty of room.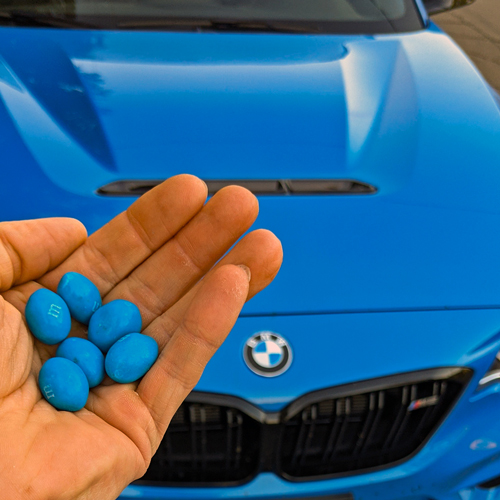 More rational, harder working, bloggers out there would probably argue that the same year M2 Competition or even the new M240i is the smarter buy: that they deliver 95% of the experience for many fewer of my blogger dollars. And while they're probably right, if I followed their advice I'd end up comparing it to the CS every time I drove it around and being slightly disappointed. That's not true happiness. The heart wants what the heart wants. Mine wants a M&M Blue M2 CS.