Smart Phones have changed the way we interact with others, sending texts, transmitting pictures or video and buying services and products online with the computing power found in these small electronic packages. Now they are changing how we interact with our vehicles.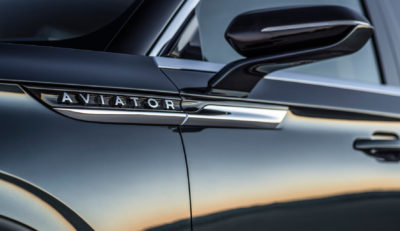 In the recent past, we could use smart phone apps to unlock vehicles, make service appointments and check vehicle status but Lincoln is about to take it a big step forward with the new 2019 Lincoln Aviator when it comes to market next year. This three-row mid size luxury SUV will be the first in the marketplace that will enable owners to unlock the doors and start the vehicle from their smart phone, substituting for the wireless key fob we have grown accustomed to.
With the Lincoln Way™ app, the Aviator's key fob can remain at home. Using your smartphone as key technology, drivers can activate a locator chirp to find Aviator in a crowded parking lot. Then as you approach the vehicle, one of several antennae on the Aviator will detect your smart phone, turn on the approach lighting and unlock the door for you. Once inside the SUV, the ignition system recognizes your Smart Phone and with a press of the Start button you are on your way.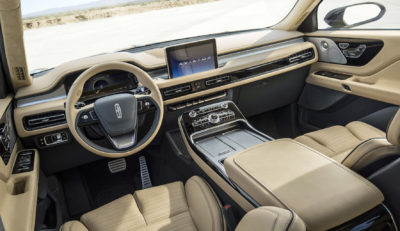 Several redundancies have been built into the Aviator if you have lost your phone or run the battery down. A keypad on the driver's door lets you unlock the vehicle with your own personalized combination code. This feature has been on many previous vehicles from the company and is just as useful if you wish to lock your phone or keys in the vehicle while at a park or the beach. Once you are inside the vehicle, you can then enter your personal code into the dashboard screen to allow the Aviator to start.
If your phone battery is dead, the wireless phone pad in the console can be used to recharge it, and if you have lost your phone, you can use the dashboard display to disable the phone unlock and engine start features.
As Joy Falotico, president, The Lincoln Motor Company, says: "Lincoln is committed to delivering the innovation and features that luxury consumers expect today," "And, the Aviator is yet another example of how we are creating an effortless experience for our clients."