For fans of the Porsche 911, few iterations stir the lust and envy that a bespoke, Singer Reimagined creation will. So precise and exacting are Rob Dickinson's crew's assemblies, they are often regarded as the ultimate expression of the breed. And now they've gone all Dr. Moreau and created something entirely wild.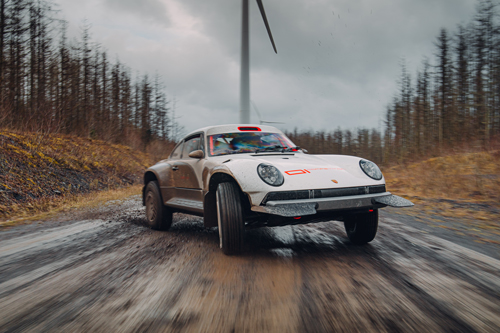 The Singer All-Terrain Competition Study is the result of a well-funded request and some intense collaboration with 911 Rally legend Richard Tuthill. Incidentally, it's also my new official dream car. I'd wager some of you might dig it, too.
Starting with a 1990 Porsche 911 (Type 964) as the donor, the car is essentially stripped bare and reimagined from the ground up to become the ultimate rally raider. As such, it sits high and proud with twin, 5-way adjustable dampers at each wheel. Those wheels are 16-inchers and ride on BF Goodrich KO2 rubber. As the name denotes, these are no garage queens either. They've been built to compete in events like the Baja 1000 or the Dakar Rally. The Parallax White version is the desert racer while the Corsica Red one is honed for tarmac stages.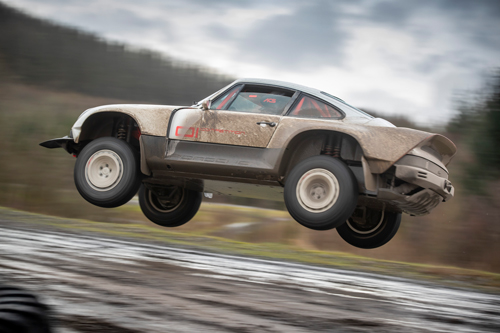 A 450 horsepower, 420 lb-ft, air-cooled, twin-turbo, 3.6L boxer sits out back where it belongs. Each bank is flanked by twin intercoolers and charge coolers. The engine itself was based on the 964's air-cooled original but that twin-turbo is a bespoke system. Mated to a dog-box sequential, 5-speed transmission, bangin' through the gears should immediately evoke some Group-B memories. All of that power is distributed via three limited-slip differentials and a bespoke, permanent all-wheel-drive system.
The body, as beautiful as it is, was designed for quick and easy panel replacement should incidents occur. Every panel is carbon fibre and yes, they do create a silhouette that resembles a fairly famous member of Porsche's rally racing past.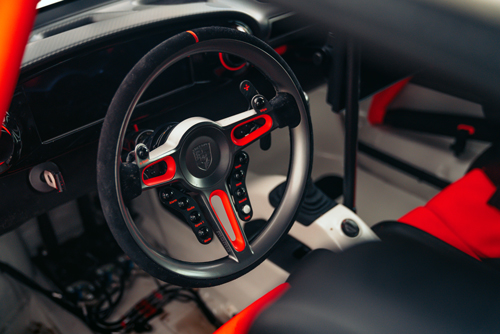 A full FIA spec roll-cage lies beneath and the rest of the interior is minimal and purely focused: everything a racer needs, nothing they don't. Of course, attention to detail has been paid as even with Singer's racing creations (or especially so), everything is important.
We're told future commissions can be requested with a more powerful tune and can even spec a standard H-pattern shifter (or paddles, if that's your thing). Pricing is in the "if you have to ask" realm. And you will have to ask. And probably get in line, too.