German engineer Felix Wankel is credited with inventing the rotary engine, however, it was Mazda that managed to put the technology on the road, producing 1.99 million rotary power passenger vehicles, and in 1976 I owned one of them.
It's been fifty years since Mazda's first production vehicle left the plant under the power of a rotary power plant. Only 1,176 Cosmo Sport cars were produced but it was enough to legitimize the technology to the naysayers.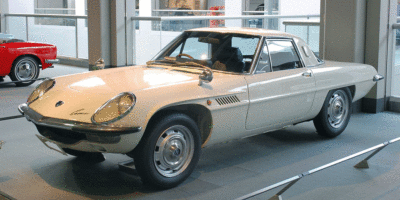 From that point in 1967, Mazda would go on to compete successfully in motorsports with rotary-powered race cars, ultimately wining the 24 Hours of Le Mans in 1991 with a quad-rotor engine.
Along the way, the rotary engine was used in a wide range of Mazda products available in North America, including the RX2, RX3, RX4, RX7, a pickup truck, and lastly the RX8, which ceased production in 2013.
The rotary engine didn't use reciprocating pistons to produce power, rather a pair of triangular-shaped rotors spun within an oval-shaped chamber to create the intake, compression, combustion, and exhaust phases on an internal combustion engine.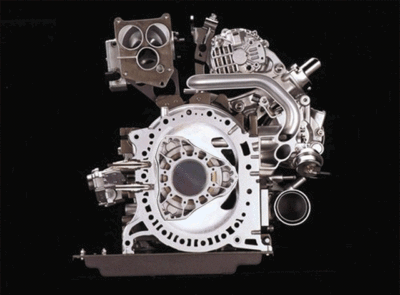 The absence of pistons made the rotary engine far smoother than a typical engine. And with fewer moving parts, greater reliability was expected – though not fully achieved. The rotary engine was not particularly fuel-efficient either.
Despite its flaws, the rotary engine was highly rewarding under-foot. As a teenager, I marvelled at what I read about Mazda's rotary engine. I wasn't a high-school library geek but I could be found there when the latest issue of MotorTrend, Car & Track, or Popular Mechanics hit the shelf.
With a well-paying part-time job in grade 12, I bought a 1973 Mazda RX3 wagon. It was 1976 and the Mazda was just a few years old, and for $2,200 it was mine. What a blast that car was. With all seats occupied, and the cargo space holding more, the little wagon performed like no other from Japan.
It had immense power for the era, emitting a woosh from the tailpipe that was more F16 than car-like. It was truly an intriguing ride, and never let me down in the years I owned it. I recall this TV ad, which hyped the rotary engine in the very wagon I owned, though I never had any charming women attempt to steal it.
https://www.youtube.com/watch?v=oHzeGEHWMjo
My congrats to Mazda in celebrating fifty years of the rotary engine. You were a big part of my teenage years, which I fondly cherish.