In an era where affordable vehicles seem like they are hard to come by, I present to you the 2023 Nissan Versa SR.
Even as the top of three trims in the model lineup, the SR is priced at a quite reasonable $24,548 and it comes with many of the features buyers are want despite the price point. In base form, it is priced at just over $20,000.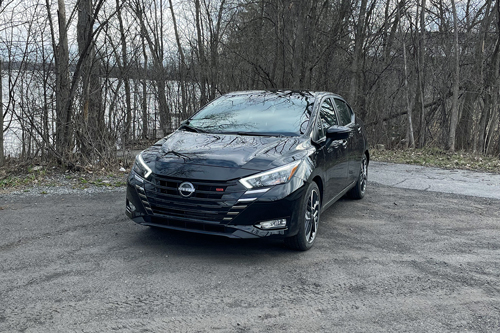 Specific to the SR are 17-inch split five-spoke ally wheels, an 8-inch touchscreen, wireless device charging, remote start, intelligent cruise control, LED lighting and more. That is on top of a host of standard safety features for peace of mind.
Powertrain: Despite the SR badging, which might have you thinking sporty, the Versa is not. But that is not a knock on the vehicle, as it was not designed for that.
What you get is a strong power number from the 1.6-litre four-cylinder engine that is paired to a CVT. It produces 122 horsepower and 114 pound-feet of torque, and thankfully the CVT does not come across as overly whiny when driving.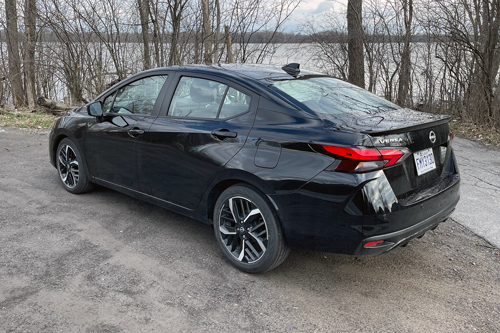 Fuel economy is estimated at a combined 6.7 litres per 100 kilometres, with my real-world average coming out to 8.3 L/100km.
Exterior: The Versa received some design updates for 2023 and, in the SR form we tested, the compact car is actually quite good looking.
Changes include a new front fascia that incorporates an updated version of Nissan's V-motion grille, as well new brand logos and those 17-inch wheels.
While our tester was painted black, the SR trim does also offer a Gray Sky Pearl paint exclusively.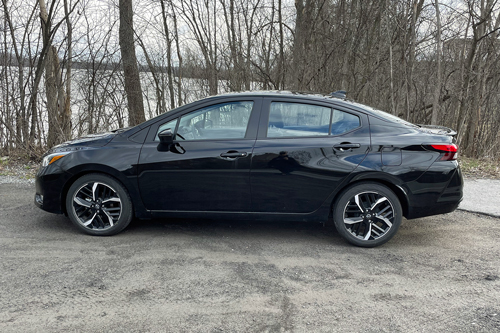 The new grille, when combined with the LED daytime running lights, gives the Versa a slightly aggressive look up front in my view – Maybe it's just me, but the lights are angled at such a way as to look like furrowed eyebrows.
Interior: The cabin is pretty basic stuff, but it gets the job done and is still comfortable.
Rather than basic black seats, the SR offers a multi-tone approach, with some black, grey and red mixed together.
Leg room in the back is pretty good for a vehicle this size.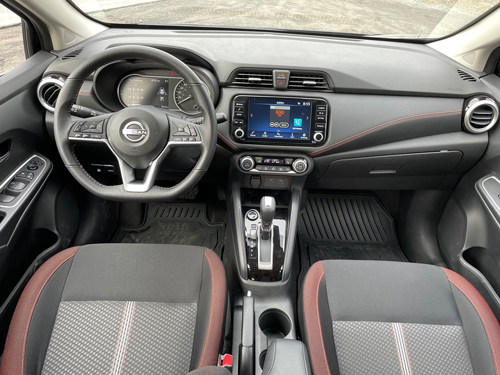 Materials throughout are also better than expected, with some softer materials mixed it with harder plastics. Even in the top SR trim, seats are manually adjusted, which is not something I have seen much of lately. But that does help keep the cost down for this vehicle.
The trunk space is also quite good, and the 60/40 split allows longer items to be easily stored.
Infotainment: The infotainment system does have some pretty good features on the Versa.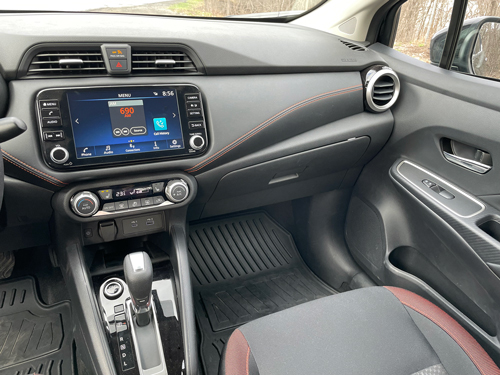 That includes an 8-inch screen, wireless device charging, as well as Apple CarPlay and Android Auto integration, plus NissanConnect.
The menus are simple and easy to navigate through, and the system itself works quite well. The audio sound out of the speakers is not the greatest, but that is not a deal breaker for most people, especially in this price range.
Drive: The Versa SR isn't going to get your heartbeat up when you are behind the wheel. But those in the market for an affordable car that will safely and competently get them to their destination should be satisfied.
The overall ride feel is on the smooth side and despite the lackluster power numbers, as far as a city driver goes, the Versa SR is everything one would need.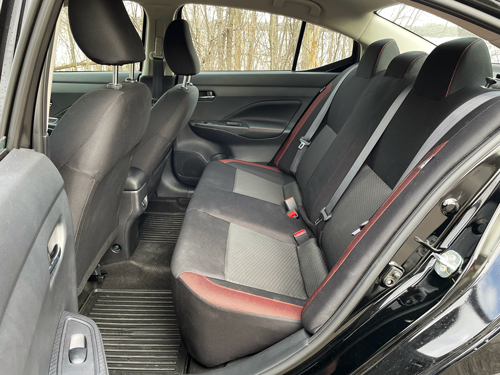 Conclusion: As the smallest, and least expensive, vehicle in Nissan's lineup, the automaker could have scrimped on items and made the Versa a bare-bones model. Instead, they included some excellent features for their potential buyers, and the SR trim has some nice design elements, while still retaining a pretty affordable price point.
That is a good way to try and get buyers into your brand and, hopefully, move up the model lineup to more expensive – and profitable – cars down the road.
2023 Nissan Versa SR
Price as tested: $24,548.00
Freight: $1,750.00
Configuration: Front engine/Front-wheel drive
Engine/transmission: 1.6-litre 4-cylinder/ CVT
Power/torque: 122 horsepower/ 114 lb-ft of torque
Fuel (capacity): Regular (41 L)
Combined fuel economy ratings (L/100 km): 6.7 L/100 km
Observed fuel economy (L/100 km): 8.3 L/100 km
Warranties: 3-years/60,000 km (basic)
Competitors: Kia Rio, Hyundai Venue, Volkswagen Jetta
Website: Nissan Canada