If the image of an elegant Cadillac sedan glistening on the pavement in Jet Black metallic paint seems perfectly in sync with the brand, let me throw a little twist into your mental picture. The 2022 Cadillac CT5-V Blackwing comes standard with a 6-speed manual transmission.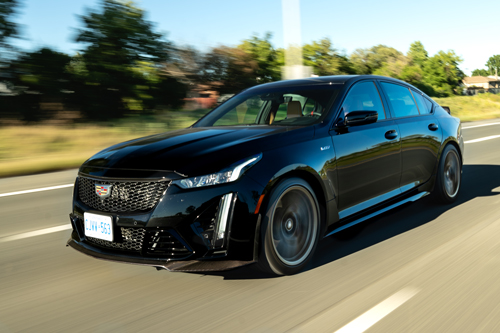 Yes, you heard correctly. Driving this luxurious sedan will require you to use both your left and right feet and, dare I say, do so with deft manipulation so as to get the most out what is available underfoot. Leave no horsepower unused is my philosophy here and it is a fun ride you don't want to miss!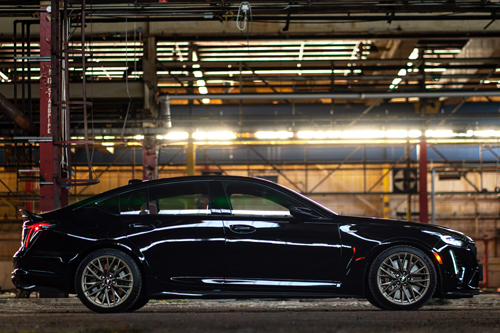 "V-Series Blackwing stands for the very highest level of execution from Cadillac and offers a distinctly American vision of performance: incredible power and luxurious craftsmanship, with absolutely zero compromise between the two," said Brandon Vivian, Executive Chief Engineer, Cadillac. "We looked to our championship-winning racing heritage and brought an uncompromising eye for detail to create two cars that elevate the renowned V-Series experience."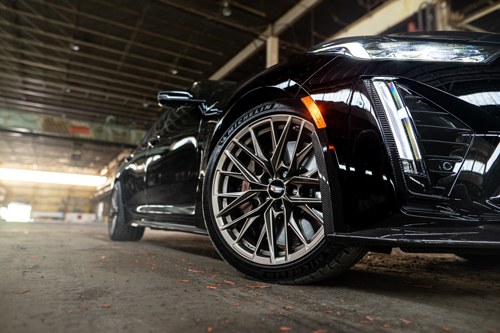 There are, in fact, two models available in the line-up that wear the name Blackwing; CT4-V Blackwing and CT5-V Blackwing. My drive takes place in Cadillac's upper echelon for the model as the CT5-V version highlights incredible power and performance numbers.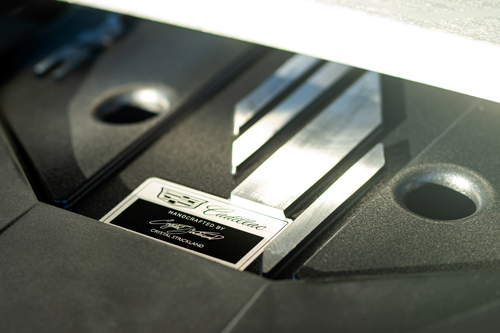 A 6.2L supercharged V8 engine features 668 horsepower and 659 pound-feet of torque. Matched to a 6-speed manual transmission, it accelerates from 0-100 km/h in approximately 3.9 seconds and reaches a top speed of 321 km/h in ideal conditions on a racetrack.
Swap out the manual transmission for a 10-speed automatic and the 0-100 km/h time drops to 3.7 seconds. But seriously, the manual is so much more fun and your friends are surely going to be surprised when they sit down inside and see a stick shift in the center console. Skip the slightly quicker increase in speed and save the manuals! They won't be with us much longer.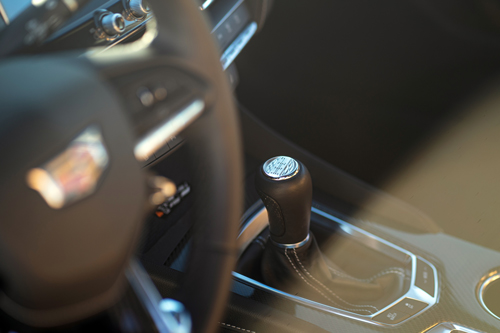 If the acceleration numbers aren't enough to get you excited, there is another twist to what makes this car so unique in today's market. It is rear-wheel drive! You can option all-wheel drive if that's your preference and some will, of course. Buy once again, while all the world, including Cadillac, is quickly moving in the direction of electrified vehicles, the 2022 CT5-V Blackwing is a beautiful throwback to a bygone era of when the driver was king and roads were meant to be conquered.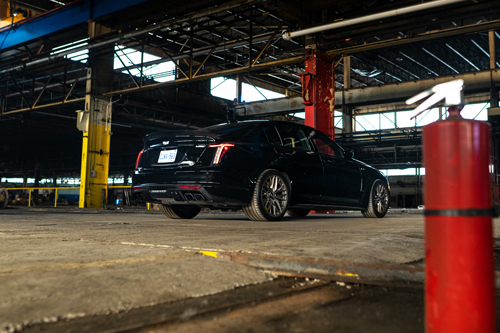 Brembo provides the stopping power and the CT5-V Blackwing is the first Cadillac to feature carbon-ceramic brakes with cross-drilled rotors for complete control. Combine this with the newest generation magnetic ride control and it delivers a driving experience that is unlike anything else on the road.
And did I mention the gorgeous race-inspired interior with sueded microfibre seating, torch red seatbelts, carbon fibre front seatbacks and just the right amount of technology to inspire long drives on tight winding backroads. It is an experience that is sure to take your mental imagery of Cadillac to the next level.