Have you always wanted to drive a Porsche? Not long term, but just for an hour just to feel what it's like?
Not possible, right? Up to now if you wanted to drive one, you've had to own one or lease one or have a friend who owns one and is willing to let you drive.
Well now it's possible. It isn't cheap, but few things on a bucket list come cheap.
For the first time in Canada, short term rental is available under a program called Porsche Drive. Mind you, it requires you to travel to Montreal, to Porsche Centre Rive-Sud at 9180 Boulevard Leduc in Brassard, to be exact.
Porsche Canada spokesman Daniel Ponzini says it's a pilot program originally launched at the Porsche Museum in Stuttgart, Germany, in 2014 and since expanded to two more locations in Germany and one in Switzerland, plus the latest in Brossard.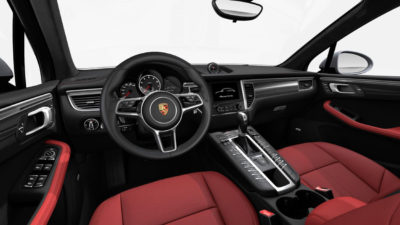 "Porsche Centre Rive-Sud was chosen because it's in a mall area with as great deal of foot traffic, people who wouldn't necessarily go to a Porsche dealership," he says. "It's a way to spreading awareness of the brand."
The program has representation from each Porsche model line including 718 Boxster, 718 Cayman, Panamera, Macan, Cayenne and the legendary 911.
The rental period can be as short as an hour or as long as a week. Pricing begins at $149 for an hour-long rental of a Boxster or Cayman.
Porsche Drive is part of a worldwide new mobility pilot that underscores the brand's efforts and commitment in offering sporty mobility solutions for the future. Another offshoot of the program, called Porsche Passport, operating in the U.S. It involves participants to purchase memberships and allows them to reserve models based on their membership level.