To think of Porsche you'd be want to believe they've been around for centuries, so tight is their grasp on automotive enthusiasm and the performance vehicle market. Well, 2018 marks only the 70th year since Ferry Porsche designed his ultimate car (because nothing existed yet that tickled his fancy and was his perfect car): namely the 356. Since that moment, the 911 has become an icon amongst sports cars and in the auto world. From it's design to its drivability.
Porsche cars only account for about 0.3% of worldwide car sales. Just last year, they sold their 1 millionth 911. On statistics alone, they are not a juggernaut by automotive standards.
But measure their passion. Measure their prestige. Measure their hold on every auto enthusiast's childhood dreams and it's there they excel. It's there they are the very best at what they do.
"Ask a child to draw a car, any car," mused Achim Stejskal, Director of the Porsche Museum. "They'll draw the shape of the 911."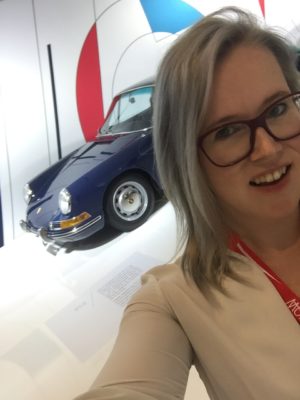 And he's not wrong. So engrained in our brains is the silhouette of the Porsche 911 that not only is it instantly recognizable, it's also coveted, copied and emulated as only the best products are.
And so, to celebrate 70 years of Porsche sports cars, displayed at this year's Canadian International Auto Show in Toronto, Porsche is hosting a snippet of a few of its most coveted vehicles for the adoring automotive community. Most notably, a Porsche 356 and 912 sit front and centre, as well as a rendering of the highly anticipated Mission E — oh and my absolute favourite, the "True Turbo" 935 whale tail turbo (swoon). All the vehicles on display are local Canadian cars.
"Canada is such a gracious host that we will be bringing the very first edition of the Porsche 356 to your country in the near future, as well," revealed Stejskal.
But CIAS show-goers will get a chance to see one (not THE one, but still good) of the 356 models up close and personal at the show, which runs from February 16-28.