Yet another star-power name has joined the ranks at Hyundai Motor Group: Filippo Perini, the Italian-born car designer whose career has taken him through stints at Alfa Romeo, Lamborghini, and famed design house Italdesign, is head of the Genesis Advanced Design Studio in Russelsheim, Germany, as of September 2019. There, he will oversee the design direction for Korea's first automotive luxury brand. Perini sat down with VICARIOUS to recount his career and share some of his vision and what's to come from Genesis.
(This interview has been edited for length and clarity.)
As both a trained engineer and a career designer, how do you balance those two very different influences in your work?
It's a game. Sometimes you wake up and you feel you are living in two different lives. There's the part of the brain that's acting like an engineer, and the other one is working in a creative way. It's important to be able to switch off the part of the brain that is not asked to work, to be creative and to be pragmatic in the right time. When we do a concept car we have freedom, but when you do a production car you have to be able to play with millimetres and to fight for millimetres. When you do a supercar, you have to have training, and you have to be able to understand aerodynamics and ergonomics. If not, you cannot succeed.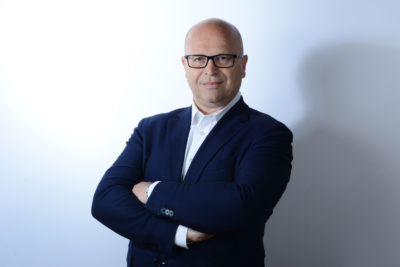 Was there ever a time in your career when you found yourself influenced by something outside of the automotive industry?
I was working for Alfa Romeo without a salary for two years. At this time I was also, to survive, doing a lot of product design. I have to be grateful for this time because I became open-minded. When you work just in cars, it's sometimes a little bit conservative. When you work in product design, you have to face so many different necessities and companies and ways to do products. It was very, very interesting.
Are there any examples of your work that stand out as favourites for you?
Oh yes, it's easy. I am really in touch with the (Alfa Romeo) 8C Competizione that I did just before I left the company. I was responsible in this time for the exterior design of the concept car. After the production car I was already gone, but the car was really respectful of the concept car. This was a beautiful time.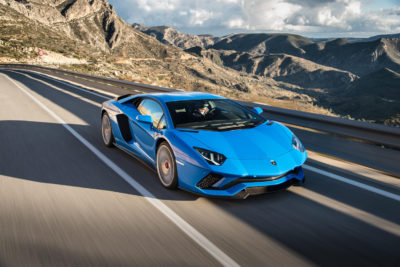 After I went to Lamborghini, the Aventador for me is a peak of my involvement. I was leading the team, but the team was so small that we were all obliged to be operative. For example, I did, proudly, the entry-level rims. The designer, I did it by myself. It's very rare. We aren't used to saying we did the design when we are leading a team. In this case, I was really operating because we were just seven people counting me and my assistants. The Aventador is the first car made with full control of Audi in terms of quality of the processes and the project. We were really fulfilling all the requirements, and this was absolutely crazy. For this reason, it will remain forever in my life. It's kind of a daughter for me.
How did your time at Italdesign inform your outlook as a designer?
This experience at Italdesign was very interesting because I was obliged to change my attitude. I was much more a designer before, and at Italdesign I became a little bit more a manager – maybe not enough. But I was doing a lot of acquisition, I was touching so many different brands, so many different nations and cultures. It was kind of culture shock.
How is the uprising of electric cars changing your views on design?
We have to think about the emotion in an electric car. The engine was the heart of traditional cars. In Italy we say 'il motore, la vettura.' The engine is male, the car is female. In the engine, there is the soul of some cars. We lose this soul (in an electric car), so we have to find soul somewhere else. This is the typical job of designers. The engine comes from engineering, the voice of the engine, the power, the delivery of power. This was making cars different, and we will lose this. We are struggling to find the identity for this car, and we have to tell a different story. This is an absolute challenge.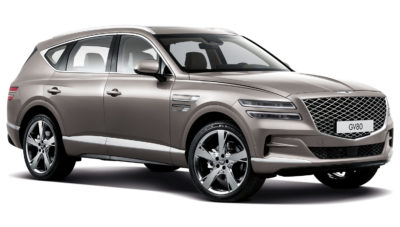 What direction do you expect your influence to add to Genesis design?
Obviously, I don't want to do something that is completely out from what is already designed. There is a process that is absolutely interesting to see. You will see that, in the future, the product portfolio will be very nice.
With Luc Donckerwolke, Chief Design Officer of Hyundai Group, we have an agreement. I want to have production cars to do. For this reason, for some projects we are doing a radical change, but for others we are just trying to evolve something that is already written because this will be arriving in the market very quickly.
What has stood out to you about the culture of Genesis and Hyundai Motor Group in your time there so far?
It's a family driven company. This group is the expression not of investors but of the goals and dreams of a family. If you think about the companies of the past, Renault, Peugeot, they have names because they were the dreams of people. This is exactly what is happening in Korea. Now, they are dreaming to be the best. It's absolutely involving.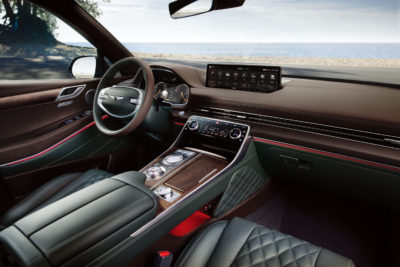 Genesis is investing a lot. That's absolutely the best for a designer. They want to have good design as priority one. They really trust in design. There are many companies saying this, but if you just scratch, you see that it's not (the case). In Korea, I've seen a company, a group, that wants to have the best design, best designers, the best approach and more modern. And they are investing.
I had a short (meeting) with the Executive Vice Chairman (Euisun Chung). He said, 'You have to have no fear. You have to just invent something. You have to be creative.' That's beautiful.