Students in 26 high schools in 24 cities and eight provinces are getting a real kick out of Nissan Canada.
The company has scored again with the official launch of its third annual Nissan Kickoff Project which provides funding and support to struggling high school football programs.
The goal is to provide high schools with the support they need to play football, including funding, equipment, uniforms and motivational events.
Nissan has been a sponsor of the CFL for 10 years and the league's support has been integral to the program's success. This year the CFL is contributing in a number of ways, including providing valuable insights, donations of training equipment and player appearances.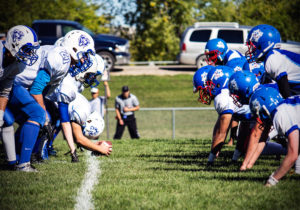 The CFL will help train and motivate the next generation of players while teaching the importance of teamwork cooperation, hard work and friendship.
"We're excited to announce that for the third year in a row, the Nissan Kickoff Project will be working with high schools across the country to give young Canadians the chance to learn and grow through the power of sport," says Nissan Canada president Joni Paiva. "Nissan is committed to improving the communities we work in, and together with the CFL, we are hopeful that we will be able to continue making a real difference."
The Kickoff Project helps schools that have the passion of the game but need resources to participate. Schools are chosen in areas where Nissan dealers and, where possible, the CFL and its teams are able to take part at a local level.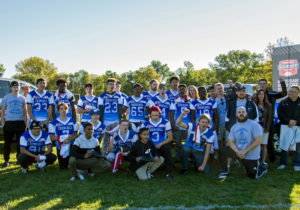 This year, more than 25 dealerships and four teams – B.C. Lions, Edmonton Eskimos, Winnipeg Blue Bombers and Hamilton Tiger Cats are expected to participate on varying levels.
Among the schools visited so far is Churchill High School in Winnipeg. The Kickoff Project surprised the students on their Homecoming Day with a pep rally and amplified home game experience. In addition, the school received $10,000 worth of new jerseys, cleats and helmets to help make the football program more attractive.
"Churchill High School is extremely grateful for such a wonderful donation," says Kirkland Harper, head coach of the Churchill High School football team. "The experience provided by the Nissan Kickoff Project and the Nissan dealers was incredible. Our players, program, and school are better off for the future."
CFL commissioner Jeffrey Orridge says the project has been a resounding success "and I can't wait to see what the program's third year will bring."
He adds that the partnership has been able to bring football to communities across the country, providing students with the chance to play "and all that comes with being on a team and staying active."