In the long and storied pantheon of motorcycling, few bikes are as recognizable in both appearance and name as Triumph's Bonneville. Dating back to 1959, the British icon owes its longevity to both its ever-approachable performance and Triumph's ability to adapt its mechanicals to changing times without sacrificing its timeless appearance. And that tradition is set to continue with Triumph's recently revealed 2021 Bonneville family.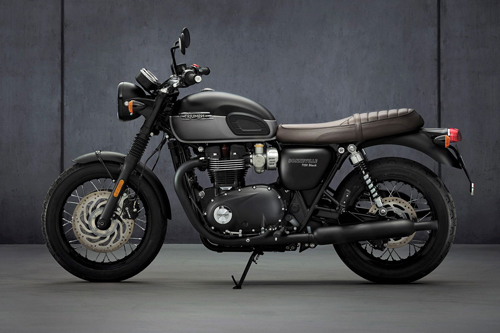 With ever stringent emissions standards being implemented, Hinkley's engineers went to work on both their 1200cc and 900cc, parallel twin engines. And while they were at it, they made a few other tweaks as well. Here's the breakdown of what to expect.
Triumph Bonneville T120 and T120 Black
The flagship of the Bonnie family, the T120 is powered by the high-torque 1,200cc parallel twin that continues to develop 78.9 horsepower and 77 lb-ft of torque. Despite those numbers remaining the same, the tweaking of engine internals (which includes a lighter crankshaft and balance shaft as well as new cam profiles) is said to translate to a more responsive machine overall, while also exceeding Euro 5 requirements.
Other changes include a new set of aluminum wheels, which, combined with some other subtle modifications, result in a bike that is a full 7kg lighter, meaning the handling's sharpness should match throttle response. Braking power has also been upgraded via a set of higher-spec binders from Brembo and cruise-control is now a standard feature as well.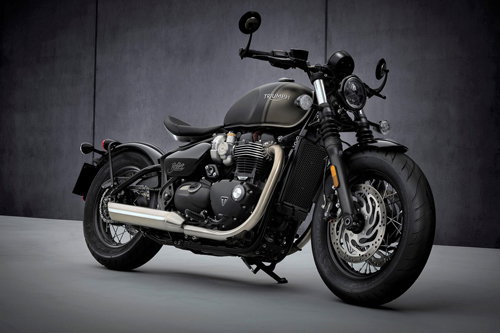 Triumph Bonneville Bobber and Speedmaster
Based off of the Bonneville T120, the Bobber is Triumph's in-house, stripped down custom take on the "bob-job" bikes from motorcycling's early days. For the 2022 model, Triumph's prettiest bike (at least in my eyes) gains a slightly larger fuel tank and inherits the wide-wheels from the now defunct Bobber Black. The upgraded brakes and cruise integration carry over from the T120 while the suspension is also upgraded in the form of uprated 47mm Showa front forks.
The cruiser of the family, the Speedmaster, scores all of the same upgrades to its hard parts while both the rider and pillion's seat gain padding to help extend rides.
Triumph Bonneville T100 and Street Twin
The Bonneville T100 has also been given the once over and the results are pretty impressive. While revising the 900cc engine to meet Euro 5, Hinkley's engineers not only uncorked an additional 10 hp but also dropped 4kg from its overall mass. That engine now houses sixty-four ponies and produces 59 lb-ft of torque at 3,750 rpm, which is a touch higher in the rev range than the previous generation. The front suspension has been revised with a higher-spec cartridge front fork and the caliper upgrade from the T120 carries over to the T100 as well.
The entry-level Triumph Street Twin benefits from all of the above engine, suspension and braking upgrades while also gaining a thicker bit of foam on the bench style seat and a new set of cast aluminum wheels.
If the Street Twin tickles your fancy, know that there is also a Gold Line variant that will be a limited edition affair. The Gold Line stands out thanks to its hand-painted details which include the gold pinstriping, faux knee pads and painted Triumph logo on that iconic scalloped tank. The artist's signature will also adorn each model and there are only 1,000 units available worldwide.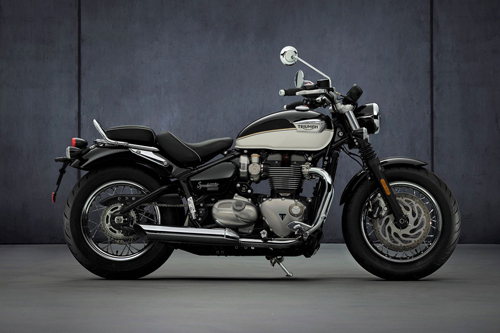 Overall, the changes throughout the Bonneville lineup do well to add performance and shed weight while being able to maintain the tried and true modern classic design that has held gazes for over sixty-years.