Montreal, QC – It's becoming increasingly clear that the automotive market and buying experience in general is shifting, and drastically. Buyers needs and wants are evolving yearly, and so are the road and infrastructure conditions. Cityscapes are changing, the world is getting progressively smaller, and the way we transport ourselves and the way in which we want to be transported is also evolving.
So, how are manufacturers dealing with these heavy differences as the landscape of the automotive market shifts like the tectonic plates on the West coast?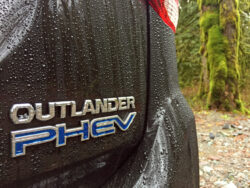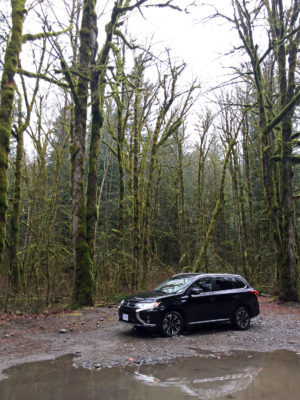 The smart ones are listening to the market, listening to buyers, and preparing for a future that will look extremely different from the one we live in now. They are developing technology that won't just be applicable to one model in their lineup, but many, and they are also keeping the old technology and propulsion systems; understanding that total adoption isn't feasible in the very near and immediate future; realizing that change does take time (even though it feels like it's all happening at a million miles a minute already).
I was lucky enough to sit at a rather large conference table in the absolutely stunning Hotel St. James with Mitsubishi Motor's Corporation, Executive Planning Officer, Vincent Cobee to hear his thoughts on where the industry is headed and how Mitsubishi plans to handle it all (and handle it well, it seems).
"Access to transportation is fundamental," Cobee stated of the fact that no matter what we need a way to get around. However, it's how we choose to do that transporting that will change it all, and the transition from full gas-powered vehicles to hybrids and EVs has seemed nothing short of a struggle over the decades.
"EVs need awareness and education," Cobee reminded all of us around the table. "The vehicle needs to make sense to the buyer; there needs to be a stand-alone incentive."
There's no denying that the future of the car is very green indeed. But the adoption of EVs has been slow at best, while hybrids are slowly picking up more steam. When Cobee spoke of "stand-alone incentives" it was in reference to the fact that government incentives will soon run out, likely by 2021; so if that was the main reason to buy "green," how will manufacturers sell their hybrids and EVs after that?
That's where vehicles like the Outlander PHEV shine through, and Cobee knows it. According to him, the Outlander PHEV "proves there is a balance between environmental concern and capability." And he's not wrong.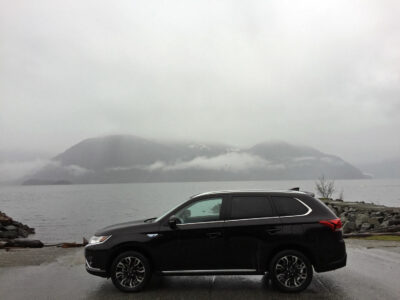 Here is an SUV that offers up Mitsubishi's S-AWC all-wheel drive system, plenty of interior space, and can run on pure battery alone long enough to get you through some suburban streets or parking lots, can recharge while you drive or be plugged in, and will help supplement your engine use with the onboard battery therefore lowering your emissions and your gas bill at the end of the year.
Is it the best out there? I'm not so sure, but at the moment it makes a bloody strong argument for being just that. It's priced right (starting in the mid-$40k range), even when the incentives disappear, drives well and is safe. They're ticking all the right boxes, which is likely why they sold over 5,000 PHEV units in the past year alone, and 47% of those sales were in Quebec (hence the press conference happening here).
As the current "underdog" of the automotive world, Mitsubishi has big shoes to follow, but it's doing a bang-up job of keeping up and dare I say it might start to surpass a few along the way. They might have an insanely small lineup, which will only get smaller when they switch their focus 100% to SUVs/crossovers and hybrid/EV only, but sometimes it's more about quality than it is quantity.
To prove just how dedicated they are to the electrification of the future in the car world, Mitsubishi brought along their e-EVOLUTION CONCEPT vehicle to the 2019 Montreal International Auto Show. But Cobee was quick to point out that this wasn't a vehicle they ever planned to produce.
"The e-EVOLUTION embodies the direction of the brand," he explained. "It's a dynamic SUV, it showcases the pleasure of the drive, and it proves we are prepared for electrification when it becomes mainstream."
While the direction of the automotive world is becoming clearer and clearer — electrification — the means to get to the end goal is increasingly garbled. However, when manufacturers take the time to consider what direction he future is headed and what their customers crave most (like Mitsubishi), there stands a chance we all might make the transition into the not-too-distant future a little more smoothly.