After a quarter-century of serving as the automotive touchstone for stripped down, bare-bones performance, Lotus' Elise and its slightly younger brother, the Exige, are ending their production runs. The move comes as the company shifts focus from internal combustion to electric powertrains. So yes, that means that the Evora is also being put out to pasture. To celebrate, the Hethel based manufacturer is cranking out the most formidable iterations of their light and agile two-seaters, in five different flavours.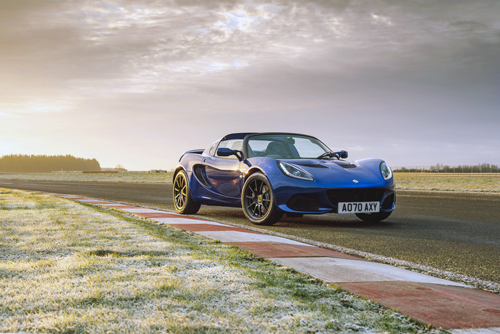 The 2021 Elise Final Editions will be available in either Elise Sport 240 or Elise Cup 250 trim.  Both cars continue to be powered by the supercharged version of the 1.8L, four-cylinder engine that has served them well for years already. However, that power plant has been massaged differently for each model. The Sport 240 gets a 23 horsepower bump to churn out, you guessed it, 240 hp along with 244 Nm of torque (180 lb-ft). That translates to a power-to-weight ratio of 260 bhp per ton, because this Elise only weighs 898 kg, which is pretty damned impressive. In the Elise Cup 250 there are five extra horsepower available but the more important changes come in the interest of grip and track day performance. As such, downforce has been increased, the suspension has been upgraded to Bilstein units and the 10-spoke, forged wheels are shod in extra-sticky Yokohama A052 rubber.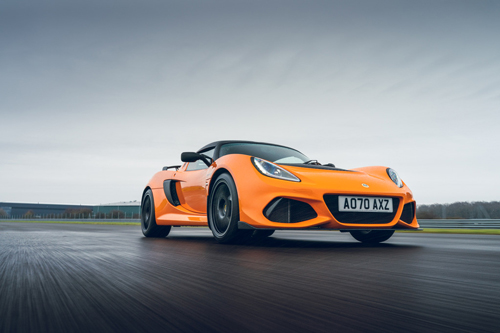 Of course, if you'd like to take things to their extremes, there are three different Exige models to satisfy: those being the Exige Sport 390, Sport 420 and Cup 430. The recipes are similar to the Elise except that in Exige guise the engine is a supercharged 3.5L V6 that produces 397 hp, 420 hp and 430 hp, respectively. In top Exige Cup 430 trim that means a sprint to 100 km/h in 3.2 seconds, a (limited) top speed of 280 km/h (the Sport 420 will hit 290) and a horsepower per ton metric of 387. For comparison sake, that Exige is only 46-kilos more than Mazda's measuring stick, the MX-5, in a vehicle with almost three times the power. Can you say, Yes Please!
The Elise and the Exige have always occupied that space in my moto-brain that marked the pinnacle of performance. They were never the fastest, quickest or most powerful cars but these are the cars that took Colin Chapman's philosophy of "adding lightness" to their most approachable extremes, prizing the combination of balancing power and handling with reliable useability above all else. And while I'm saddened by the news that these two icons will soon cease to exist, these Final Editions certainly feel like a proper way to say Cheerio.