San Sebastian, Spain – "Grace. Space. Pace."
That was the marketing slogan for Jaguar cars, dating back to – well, nobody seems to know for sure.
But it still applies today, as you will read in Mark Richardson's review of the last iteration of the brilliant F-Type coupé and convertible.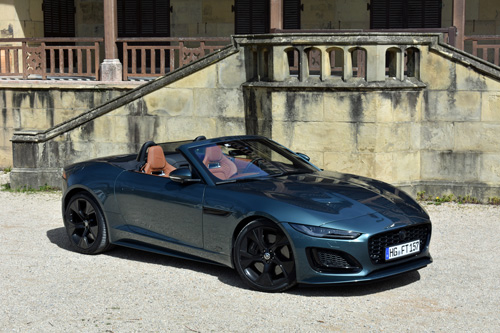 OK, so these two-seaters with limited "boot room" may be lacking a bit on the "space" criterion.
But they have grace and pace coming out of their dashboard vents.
Here's a short history on how this brand and these cars in particular came to be.
By 1931, the "Swallow" car company sold cars under the "SS" brand.
Sir William Lyons, the founder of the company, later described the name with what one commentator referred to as "masterful understatement" as being that of "a sector of the community not highly regarded."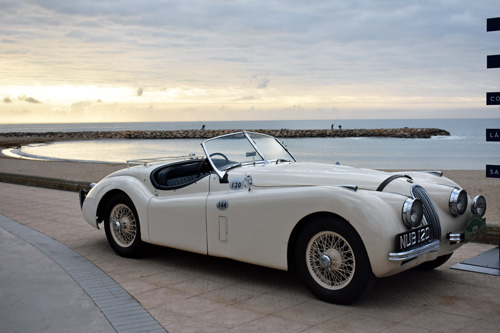 In 1935, the company introduced the "Jaguar" nameplate, which became the postwar moniker for the entire firm.
A pivotal point in the company's history was the introduction of the XK-120 sports car in 1948. The "120" part of the name came from the car's top speed, which was a remarkable figure at the time, especially for a car that cost about half that of any competitor which could approach this level of performance.
(As a link to this snippet of history, Jaguar brought along a pristine XK-120 to this F-Type reveal. Glorious.)
Subsequent upgrades on the XK platform led to the XK-140 and XK-150, and no prizes for guessing the top speeds of those cars.
With just about my first paycheque after graduating from engineering school, I bought a used XK-150 S 3.4 litre roadster, which is a story – several stories, actually – for another day.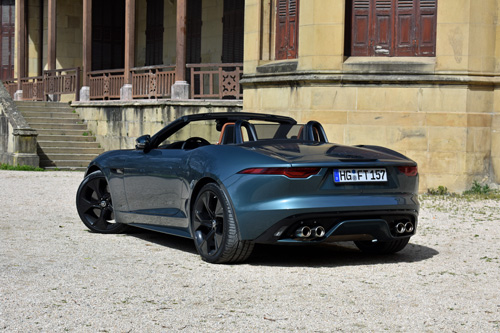 Apart from a handful of D-Type race cars that were converted to road-going use after Jaguar's departure from international road racing in 1956 and sold under, again, the unfortunate "SS" label, the next Jaguar sports car was the fabled E-Type, which in 1961 had perhaps the most iconic public introduction ever.
The sole fully-functioning prototype had been loaned out briefly to the top British motoring magazines, then driven allegedly at near-top speed by Jaguar executive Bob Berry to its public unveiling at the Geneva Motor Show, again allegedly arriving 20 minutes before its scheduled debut, just enough time for a quick "wash-and-brush-up" before being shown to a stunned crowd of journos.
According to one account of this reveal, the car's hood – er, bonnet – was still warm to the touch from Berry's heroic drive.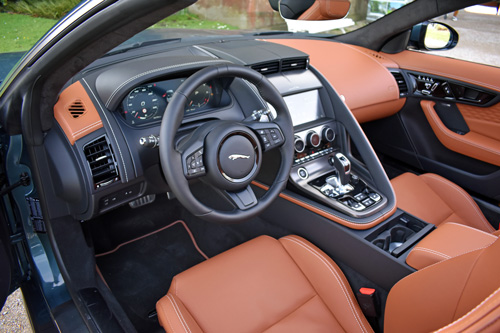 The company is saying the new 2024 F-Type will be the last iteration of any fuel-powered Jaguar; they are claiming that by 2025, all Jaguars will be electric.
"Electrifying", sure. "Electricity-powered"? Again, I'll leave my views on that strategy for another day.
Frankly, the invitation to join in this reveal in Spain came as a surprise. I hadn't been on a press event since I resigned from what's left of The Star's Wheels section a couple of years ago.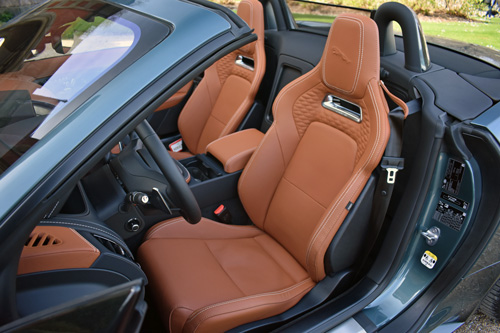 But a long weekend in northern Spain, driving great cars on great roads – well, who was going to turn that down?
Not me.
Especially since I would be paired up with Marc Lachapelle from Montreal for the drive. Marc and I have shared many drives over our careers. Specifically, the initial launches of the F-Type coupé and convertible some 11 – 12 years earlier, in this same region of Spain, driving over some of the self-same roads.
They didn't have to ask either of us twice.
Marc suggested we bring the hats from those original launches. I managed to find mine, among some 300 hats I've collected from various launches over my career. They were quite the hits, although our hosts told us that one of the journos from Great Britain on an earlier wave had brought along the press kit from the original launch!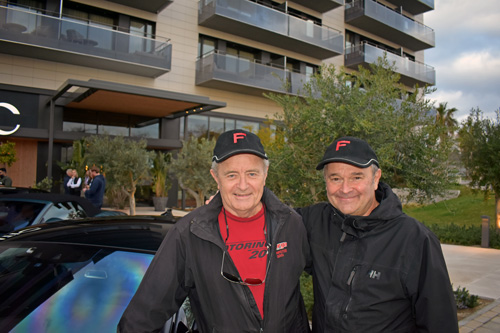 Still, you can't wear a press kit.
Not to double-down on Mark-with-a-k's review of these cars, I'll just add a few impressions of my own.
The one that stands out is the fact that the engineering of this car began some 15 years ago. That's an eternity in the fast-changing world of automotive technology.
Yet the ride/handling balance of these cars, long a Jaguar strength, remains brilliant.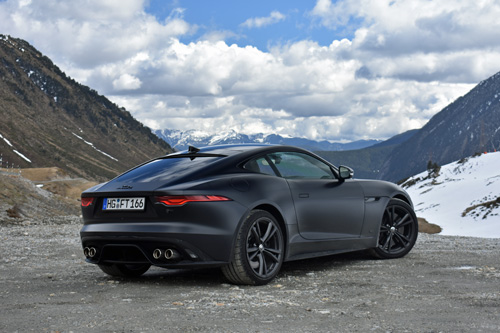 This region of north-eastern Spain – we were one wrong turn away from ending up in Andorra – has some of the best driving roads anywhere. These are the twisty two-lane blacktops of song and story. Spain's "Autopistas" (that's Spanish for "Autobahns") have diverted much of the quotidian traffic, so they're uncrowded.
Riding with Marc-with-a-c always gives me the chance to experience higher levels of a car's handling from the right seat than I'm likely to explore from the left.
We drove both body styles. The coupé is predictably more comfortable, quieter, less breezy, and has more luggage space because there's no need to make room for the folded top.
Still, on warm early-spring days like we experienced, the convertible's the one you want.
In the interest of journalistic completeness, we did test it folded-top-up, and it is more than acceptable.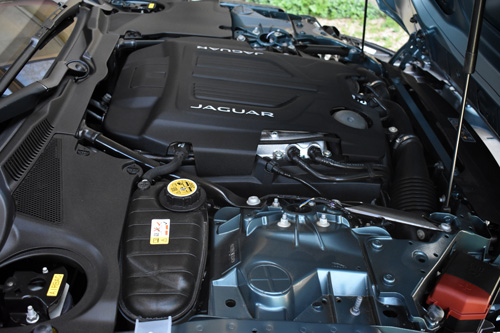 We also tried both powertrain combinations. The "R75" coupé with 575 horsepower and four-wheel drive was clearly the fastest, and best handling, if ultimate cornering power is the criterion.
What surprised us both was that the rear-drive "75" Convertible with a mere 450 horses, barely enough for the car to get out of its own way (ho ho), was actually more fun to drive. As is often the case, the rear-wheel drive allows the driver a bit more control over what is happening at either end of the car.
Sadly then, that's one powertrain combination we won't be getting in Canada. Probably wise from a marketing perspective, maybe not so much from that of a pure driving enthusiast.
If this really the last of the F-Type breed, it is a fitting farewell.