They say absence makes the heart grow fonder; after over 20 years away from Formula 1 racing, Ford has announced a triumphant return…though we will have to wait until the 2026 season to see the fruits of their labour.
For 2026, Ford will be partnering with Red Bull to help develop a next-generation powertrain that will become part of F1's plans to offer a field of hybrid-powered cars by 2026. It's a way for the sport to increase its sustainability because these days, everyone has to do their part in this regard. Automakers have already started down that path by switching to entirely electrified line-ups; now it's time for F1 to step to the plate.
The new Ford powerplant will be used by both the Oracle Red Bull Racing and Alpha Tauri teams; that in itself is big news. Historically, the "junior" Alpha Tauri team has had to make do with older engines, while the top-flite team (you know, the one with Max Verstappen behind the wheel) gets the latest and greatest.
If you're wondering why Ford is the right fit for the job; look no further than the success enjoyed by the likes of the Mustang Mach-E and F-150 Lightning pickup truck – both powerful, fully-electrified models. You have to think much of that knowledge will be applied to the F1 program.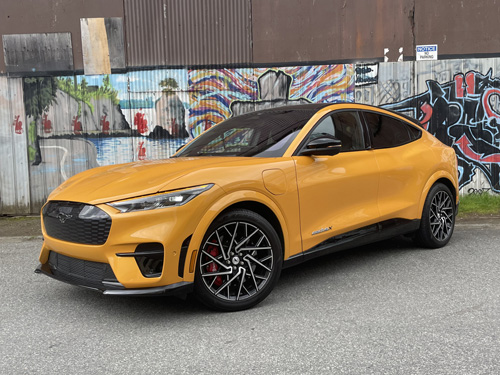 For Ford, the advantages are clear: getting the Blue Oval in front of the millions of F1 fans – both live and through the ultra-popular Drive to Survive Netflix series, assuming that's still running by '26 – will be a boon for sales. It will also give Ford the distinction of being the only manufacturer with a presence in all major racing leagues, from NASCAR, to the World Rally Championship and now, F1.
For Red Bull, meanwhile, it presents a great opportunity to collaborate with one of the world's leading auto manufacturers.
"It's fantastic to be welcoming Ford back into Formula 1 through this partnership," said Christian Horner, Oracle Red Bull Racing Team Principal and CEO. "They are a manufacturer rich in motoring history that spans generations. From Jim Clark to Ayrton Senna and Michael Schumacher, the lineage speaks for itself. For us as Red Bull Powertrains to open the next chapter of that dynasty as Red Bull Ford, is tremendously exciting."
Exciting times ahead for Ford, Red Bull and F1.