What do sneakers and the first-ever Ford Maverick pickup have in common? More than you might think.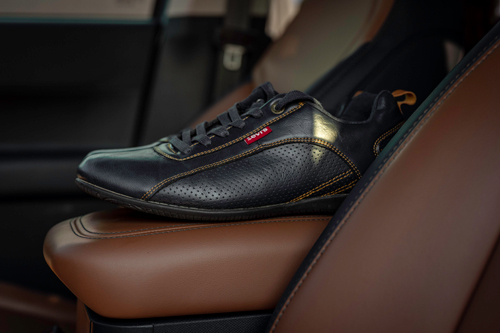 Earlier on in development as designers were hard at work contemplating what the cabin might look like, Rob Brancheau, point man for colours and materials, had a flash of inspiration. While waiting to pick up his lunch one day, he killed some time in a nearby clothing store where his eyes were drawn to something special.
Sitting in the shop were a pair of Levi's sneakers draped in navy leather with contrasting brown leather details and stitching, which Brancheau instantly purchased and brought back to the office. It would go on to inform the colour scheme of the Lariat, which boasts Navy Pier vegan ActiveX upholstery and Dessert Brown accents.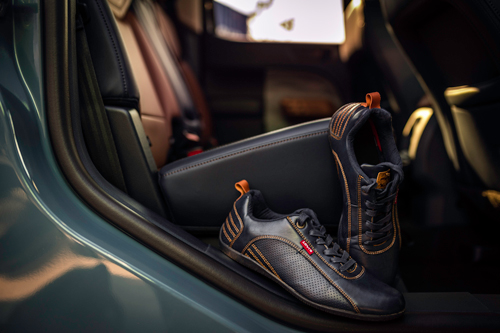 This grade-topping trim includes a host of additional features and equipment such as leather-wrapped steering wheel, an acoustic windshield, ambient lighting, dual-zone automatic climate control, two-tone 18-inch aluminum wheels and much more.
Also based on the Lariat is the limited First Edition model, available for the initial 2022 offering only, wearing special graphics on the hood and doors, a high-gloss painted black roof, soft tonneau cover and an available exclusive Rapid Red paint job.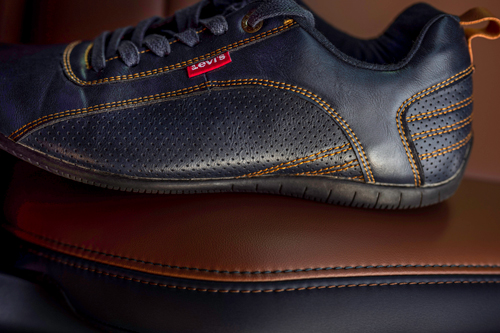 The Ford Maverick arrives in stores soon.