Have you ever wondered what it would be like to step back in time and see yourself 20, 30 maybe even 40 years in the past? Did I really look as cool as I remember in that tight-fitting button-up dress shirt with big blue stars front and back and bellbottom jeans? And, what was it like to have hair? It must have been fun, right?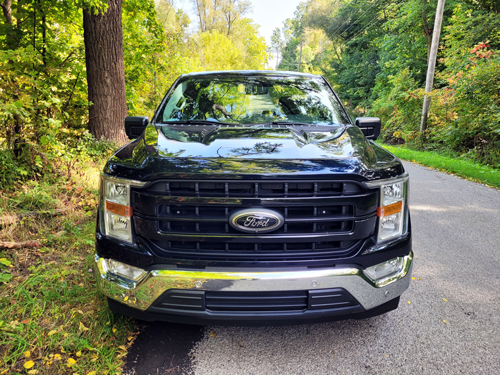 What would it look like if I followed this train of thought and applied it to automobiles and in particular pickup trucks?
The chance to drive the Ford F-150 FP700 Bronze Edition is something that came up suddenly and there was no disguising my excitement. I mean, how often do you get to test drive a Ford F-150 pickup truck with 700 horsepower and rear-wheel drive? Not even the vaunted Raptor comes close to it with a measly 450 horsepower underfoot. Ford's only requirement was to make sure there was enough tread left on the rear tires for the next journalist. Thankfully, the list after me was short, so a little tire wear was inevitable.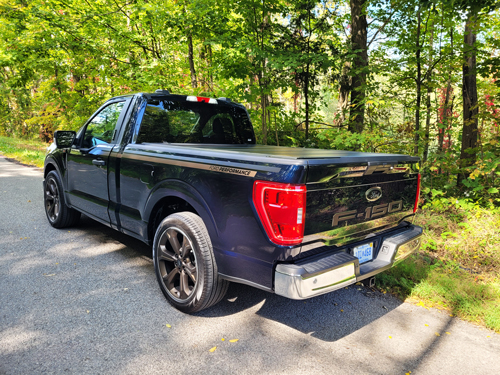 Stepping into the FP700, I am immediately struck by the simplicity of design and materials used throughout. It is obviously all F-150, but it still delivers an interior that is both fully modern and fully retro in the best sense. It feels like the best part of the 70's, with a 21st Century take on technology.
Cloth seats are comfortable, but not as easy to get in and out of as leather. That said, this is not your typical fully-loaded F-150, but rather a well-equipped sleeper truck that is sure to scare off would-be stoplight challengers with the first blip of the accelerator pedal.
What happens then is pure entertainment as you listen to the sweet sound of dual-exhaust pipes expose your truth that under the hood resides a 3.0L Whipple Supercharger with horsepower to spare and 590 pound-feet of torque. The sonic tremor it creates is somewhat similar to a supercharged Dodge Challenger or Charger, but the exhaust note on the FP700 is maybe even a little more gratifying. It's a truck and most pickups in today's market don't sound or function like this.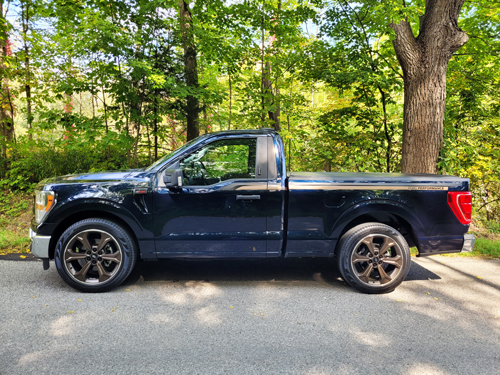 Matched with a 10-speed automatic transmission, what you do with all that sound and fury is a rock and roll song waiting to be written. This is no "Take It Easy" by the Eagles, but rather a full-blown guitar shredding in the vein of Eddie Van Halen, Stevie Ray Vaughn or Jimi Hendrix. Once you start down the road of acceleration, well let's just say I did have to watch myself or there wouldn't been much tread left for the next driver.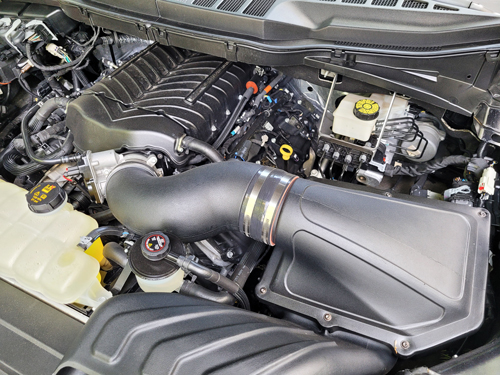 One of the best things about this experience is that it is a truck. Meaning, it has a full bed in the back to carry almost anything you might want to pick up at the hardware store or building supply centre, then bring it back home, or in rare cases to the job site, in record time.
But for the most part, I wouldn't suggest you take it there often. No one will get any work done as you all stand around and discuss the merits of packing a massive supercharger under the hood of what is typically a fairly common work truck. That said, the FP700 Bronze Edition is designed to stand out with 22" Sinister Bronze wheels, unique graphics and bronze badging, black grille and a rear lowering kit.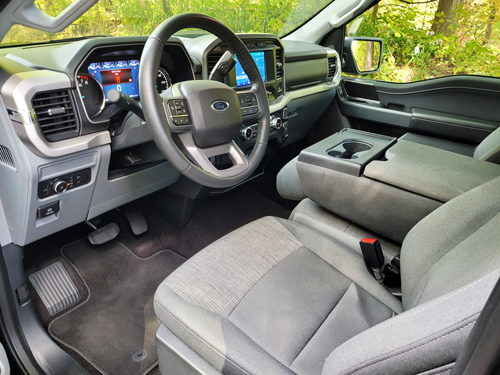 Living this dream has an option price of $12,350 USD, with Canadians paying the applicable exchange rate of the day. Installation is projected to take 15 hrs and is an additional charge. But sometimes you just have to throw logic and caution to the wind and let fun and excitement win the day. If only I had convinced my father to place an order for a 1970 Boss Mustang 429 when it first arrived 5 decades ago with a sticker price of less that $5,000, wouldn't we be sitting pretty now. Is this an opportunity to own a piece of history once again and reap the benefits now with all this power and speed and then down the road in the classic vehicles marketplace when the world has gone completely green? Time will tell.
In any case, the Ford F-150 FP700 is a unique truck worth taking seriously. Unlike my dress shirt with the big blue stars front and back and bellbottoms. That was just bad fashion at its most obvious.