Passion: It's a word often used loosely but when witnessed in the eyes and manner of an aficionado in the art of automotive production, it is a joy to behold.
I witnessed that passion in Dr. Anmol Kapoor, of Calgary, as he introduced me to his one-of-a-kind Ferrari 488 Pista – a car that will never be repeated. Ever.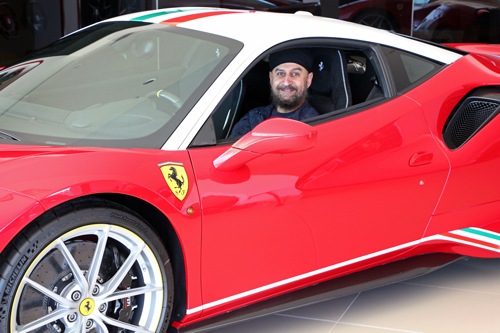 "This car deserves to be recognized," he says. "It needs people to turn heads and take pictures. It's a thing of beauty."
It's the details that set it apart. It's one man's homage to Michael Schumacher, the storied driver who brought Ferrari back to the pinnacle of Formula One.
The car was designed at Ferrari's Tailor Made design studio at Maranello, Italy, where customers can put their personal touch on a vehicle with the help of a team of designers. It only takes a few hours to finalize a design, but the effects are stunning.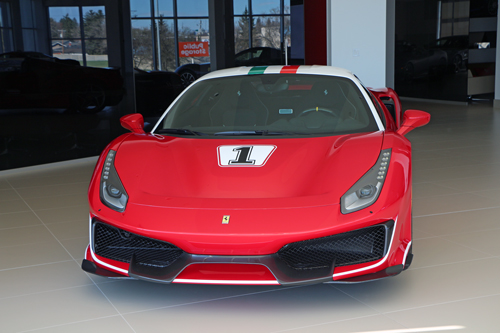 Tailor Made offers three basic packages: Scuderia, which emphasizes racing; Classica with an emphasis on stylistic features of GT cars and Inedita which features unusual fabrics and brightly coloured leathers.
This one-off beauty is built on the Scuderia package since its intent is to pay homage to Schumacher.
It's the result of Kapoor's life-long love affair with Ferrari which began as a boy in India and grew from his admiration for Michael Schumacher.
"Growing up, I always liked his fighting spirit, the never-give-up spirit," he says. "From Michael Schumacher, I began to follow Ferrari in Formula One. Ferrari became my passion."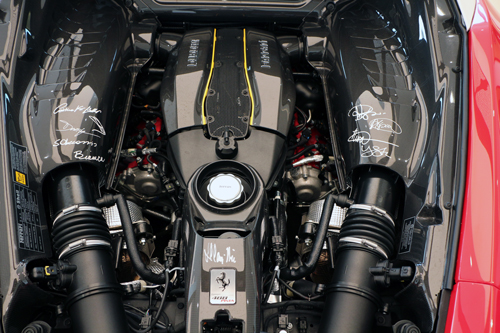 Anmol's family had few possessions, much less a Ferrari, but the boy held fast to his dream of owning a Ferrari.
"My father was born in a refugee camp in India in 1947, coincidentally that was the year Ferrari started," he says. "My grandfather didn't have any new clothes for my father. He would get older clothes, started to sew and later started sewing underwear and clothes at the campsite.
"Later he became a tailor as a profession and ended up owning a clothing business. He used to make tailor-made clothes for others." Says Anmol, drawing another line to his Ferrari dream pointing out that Ferrari "tailor made" cars.
Anmol worked hard, moved to Canada, became a noted cardiologist, worked harder. His ultimate success as a doctor and businessman did not come quickly, but he persevered until, in 2013, he bought his first Ferrari, a 2012 Ferrari California.
Now it's time for another and, in his eyes, ultimate example of the art of Italian automobile design: the 488 Pista – with his own special design touches.
"We got allocation for the Pista in February of 2018," he says, "and in the summer of 2018 we decided to make it a Tailor Made request.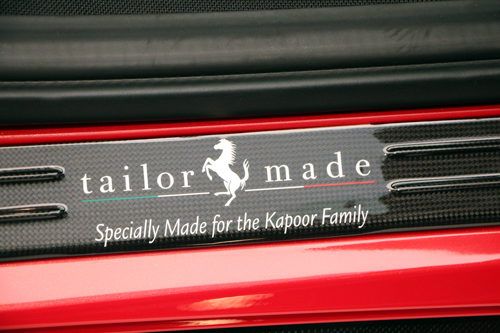 "After getting approval from Ferrari, we travelled to Maranello, Italy, in March of 2019 for a Tailor Made appointment."
Anmol made the trip with his wife, Raman, son Yuva and daughter Neva. They were accompanied by Dante Luciani from Ferrari of Alberta in Calgary.
"The Italians were shocked," laughs Anmol. "We were the first to ever bring kids there. They didn't know what to do.
"They wouldn't let the kids into the factory because they were too young, but Dante solved the problem by volunteering to look after them. He took them to the museum while we took the factory tour which took a couple of hours."
Then it was time to head to the design studio where they met the team of design consultants who were tasked with helping Kapoor through the process.
Once the Scuderia package was chosen with its emphasis on racing materials like carbon fibre, the next choice was colour.
"My wife said she didn't want another red Ferrari," says Kapoor. "She suggested maybe an orange shade."
The result is a stunning Ferrari racing red with the addition of a gold flake which causes the colour to change as the light changes. Subtle, but effective.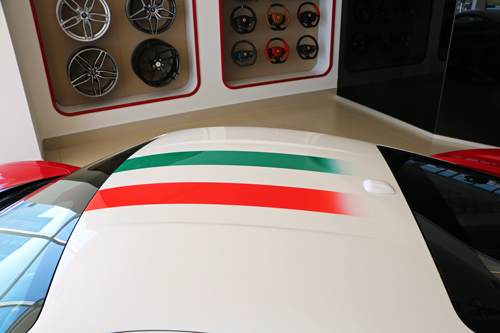 The roof is F-One white with a tri-colour band starting at the windshield and slowing fading as it works rearward. The tri-colour scheme is repeated inside on the floor mats and on the headliner.
Among the other exterior colour touches there's a large number "1" on the bonnet, signifying Schumacher's five Formula One championships from 2000 to 2004. A 15-cm Ferrari shield is airbrushed onto the front wings and a thin F-One white line runs across the front fascia and along the lower side sills before widening into a tri-colour treatment at the rear.
What really makes this a never-to-be-repeated vehicle is in the engine bay where, along with others, there are the signatures of drivers currently racing for three Formula One teams: this season's drivers Charles Leclerc and Carlos Sainz Jr., Sebastian Vettle, now with Aston Martin and Mick Schumacher, son of Michael, who drives for the Haas Formula One team.
"This will never happen again," says Kapoor.
After the design was completed, Ferrari sent a sample of paint in 2019 and said "We are going to do something special for you. What would you like to call the colour? What about Rosso Kapoor? (Translated that's Red Kapoor).
"Our car was scheduled to be in the last production cycle of Pista productions and was supposed to be built in March 2020," says Kapoor, "but COVID hit Italy and its production got delayed and it was eventually completed in September 2020 and delivered in December.
He first got to drive his car on a track in late June.
"It was worth the wait."