Being able to experience different continents, countries and regions on two-wheels is the ultimate rider's dream. But making it happen can be a little overwhelming. There are a number of reasons — time away, physical distances, an ocean or two — why making an overland route on your own bike might be impossible. Now in their twenty-ninth year of business, motorcycle experience agency EagleRider has long been providing riders with a mount in locations throughout North America, Europe, Australia and Asia. But they obviously don't have a fleet on offer everywhere. Enter EagleShare.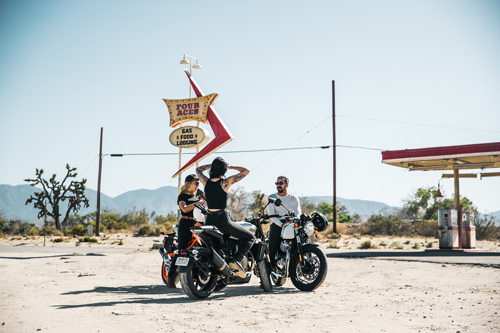 EagleShare is the latest offshoot of the brand and it aims to fill those geographical gaps by facilitating a peer-to-peer moto rental service.
Registered users of EagleShare, which launched on March 17th, can either rent their bikes out to others or look to hop on someone else's steed, with EagleShare acting as the connective component. The service lets you set the pricing and availability for your bike and there are no upfront fees to register. Your bike's pricing can fluctuate with what you deem are "high" and "low" demand timelines as well. EagleShare takes a 25% commission of the rental rate that you set, which they boast is the lowest amongst the competition (of which there exist a few already). If you are (or become) a member of Club EagleRider, that commission falls to twenty-points. The fees go to cover insurance, marketing and customer service, to name just a few.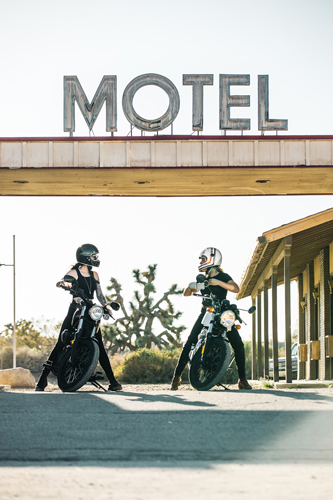 EagleShare offers renters the option of purchasing an Insurance Protection Plan as a part of the rental package and, as the rentee, you have the option of declining your bike to those who don't opt in or you can establish that the renter has their own valid motorcycle policy, if you'd rather go that route.
The EagleShare service not only provides the e-meet potential but facilitates getting your hands on the potential renters' documentation. Information about where the potential renter lives as well as a copy of their license is provided (as well as those insurance slips). From there, you have ultimate say as to whether you'll surrender your bike to that person — it is your baby, afterall. If the connection is made, you then sort out the payment terms with the renter as well as establishing a pick-up and drop-off location. After meeting in person and going through a safety check of the bike (and taking before photos covering all angles), you hand over the keys and wave goodbye to "Betsy" until the agreed upon return date and location. When that happens, the rental agreement is finalized via the EagleShare site/app and payments are made.
Renters must be twenty-one years old to register with the service (the provided licenses should help ascertain this) and there is a verification process that must be completed as well. That process typically involves email and phone number verifications but could expand to needing additional photos or I.D. in some cases.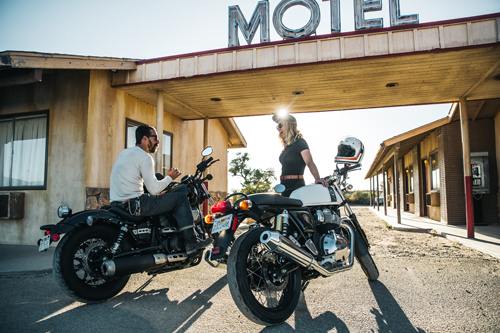 The EagleShare service is also being offered to commercial accounts, so dealers with excess inventory or used bikes (provided they're up to safety snuff) can make some extra dosh while enabling riders from abroad.
Short of paying to air-freight your bike or taking extended leaves from work to explore your continent, peer-to-peer rentals like this provide a viable option for two-wheeled adventure and let you experience different types of bikes in the process. I'm not too sure if I'd hand over the keys to either of my Triumphs any time soon but the idea of borrowing someone else's bike sounds like it could open up some fun vacation opportunities when we can do that again. You can learn more about the service or register on the EagleShare website.