There is nothing miniature about the family legacy of the Cooper family. Charles Cooper started the brand with his son John in the late 1940's. What followed was the complete transformation of Formula 1 from front engine to rear engine power, as the Cooper T51 proved superior by winning the 1959 Formula 1 World Championship, inspiring a generation of change, and it never looked back.
But there was much more to come from this family of entrepreneurs. Together they designed and built the first Mini Cooper, a small and lightweight car perfect for the tight city streets of England or a spirited jaunt on the backroads of Europe and eventually the world. Reborn in 2000 as part of the BMW Group, it continues to grow with new models, the race-inspired John Cooper Works division and the new all-electric MINI Cooper SE 3 Door.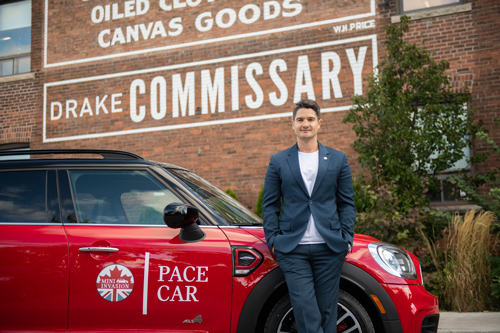 We had a chance to spend some time with Charlie Cooper, the great-grandson of Charles and grandson of John Cooper and discuss his role as the official spokesperson for the Mini brand and his own company, Cooper Bikes. The entrepreneurial spirit is alive and well in the Cooper family and Charlie sees a strong future for electric vehicles and e-bikes as the world continues to embrace new alternatives to gasoline-powered or in the case of bicycles, pedal-powered vehicles.
What does it mean to you to have the Cooper last name and carry on the legacy of your great-grandfather Charles Cooper and grandfather John Cooper, no pressure I guess?
Yeah, it is slightly daunting! There is a story I tell about each generation, I think there are some real similarities between each one, but also some differences. We all want to do things our own way. It is something where the older I get; I am immensely proud to be part of this family history and heritage. I want to help continue to make the Cooper name relevant today and I am having fun with it.
That's what my great-grandfather and grandfather did when they started the company; they wanted to go racing. They didn't race cars for other people, it wasn't a big business idea, or way to make money. It was just to have fun and put their name on the cars. And actually, now that I work with Mini as a brand ambassador, I do it because I enjoy it. It's not to become a multi-millionaire businessman, but to keep the name relevant. Of course we negotiate a contract (laughs). It's just to do interesting fun things and I think that reflects well on the Mini Cooper brand. People should smile when they think about it.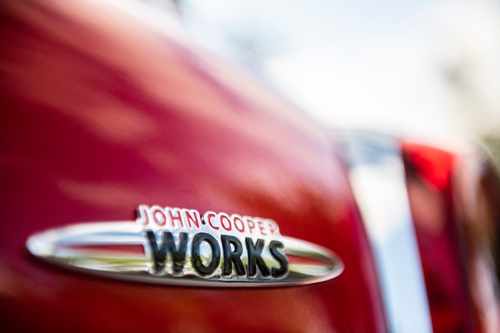 Do you enjoy being an entrepreneur?
Yeah. It has its ups and downs, I obviously have my bike business, my e-bike which is doing really well in Europe and not yet here in Canada because of legislation by each market. There's up times and down time, it does get stressful, but of course I enjoy it. I wouldn't do it if I didn't.
What made you decide to get involved with the business and add your name to the family ledger?
So I grew up working the summers for my father and my grandfather when they had the garage business and when my father did start John Cooper Works I helped out. As a young kid out of college, I wasn't that experienced, but it was amazing seeing my father -what he built- as things evolved in those days at John Cooper Works- incredible!
I did leave and went off and did my own thing in marketing, I wanted to do that and forge my own way. Ironically, I went off and did some Renault adverts at the time, I worked with them while they were winning in Formula 1. Brand adverts, the Renault Cleo, there's a big history of Renault and what happens in the UK and so I worked on that.
My family has a history of working with multiple car brands. My grandfather had a Honda dealership as well, he helped Soichiro Honda get into motorsports. If you go to Motegi, Japan and visit the Honda museum, one of the few non Honda cars is a Cooper. There is also a long history with BMW as well. I think it is the Coventry Climax engine that is in the T51 Formula 1 World Championship winning car in 1959. I think it was based on a BMW block engine; it may have been one of the earlier engines, but early Cooper Formula 1 cars were based on BMW engines, so there is really a link with BMW.
So it was a natural progression to go back to the family business then?
Exactly. Another story, the Mini was designed in response to the oil and fuel crisis at the time as back in the day it was extremely expensive to run cars. But actually there was also a big rise in the bubble cars from Europe, like the BMW Isetta, which they have at the BMW Canada head office, so there is a link that goes back with Mini and BMW and it's great!
One thing my grandfather did say is if you want to go and design something new, go to the museum. He may have read that somewhere, but I remember him saying it to me and I can't find it anywhere else, so we can give him credit, ha!
What are some of the valuable lessons you have learned while sitting at the table surrounded by your family of inventors and entrepreneurs?
I still bounce things off my dad for advice, whether it be in the e-bike world, or actually things I am working on with Mini and other ideas. Each generation, I think my grandfather did it, certainly my great-grandfather was a big influence on the Cooper Car company and the success in Formula 1. I think my grandfather had a respect for the experiences my great-grandfather had. Obviously, my father did it, John Cooper Works was started after my grandfather sadly passed away in 2000, he respected the experience my grandfather had in the 90's and likewise for me, the success my father's had with John Cooper Works, I try and take his experience and use it with every new project. I feel I can have as much success as they have.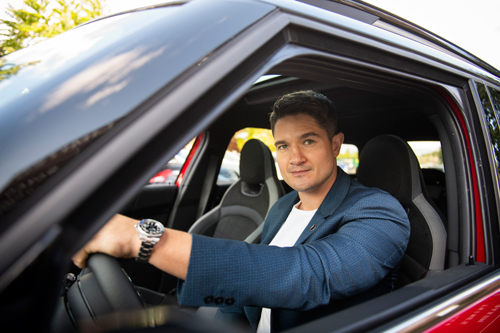 What was it like being part of that unique inner circle?
I think you take it for granted a little, you don't see it as anything special, it's just your family. But funny enough, my father was at Jackie Stewart's 80th birthday, he was lucky enough to have a luncheon with the Queen and there were many famous people there, it was pretty special. We didn't believe him, but it was in the newspapers the next day, so alright. But he sat next to Edsel Ford at the dinner and they had a chat and Edsel said his mother's favourite car was her Mini Cooper, so Mini cars touch everyone, even the famous Ford family have a connection. Enzo Ferrari used to in a way mock the garages, car companies, the big and small ones in south west London. But he went full circle from mocking them to respecting the rear engine revolution in Formula 1, Cooper winning in 1959 and 1960 and his favourite car turned out to be a Mini Cooper. He drove that over many of his Ferrari cars.
So other than your family, who are some of the entrepreneurs, the inventors that inspire you currently in the automotive world?
I look at the automotive world as being all about mobility. I am a massive petrol head, I love cars and the design of cars, it appeals to me. I've spent some time with Oliver Heimler, the Head of Mini Design and fully respect him. I am really excited with some of the things he is doing with his team. Mini is in a good place.
In terms of who do I look at, I take inspiration from all sorts of places. I recently read a brilliant book titled Digital Minimalism (by Cal Newport). It talks about how people are actually using technology to enhance their experience, not dictate or imitate their experience. This is not a movement to reject technology, but rather to use it sparingly to enhance the real world experience opposed to detracting from it.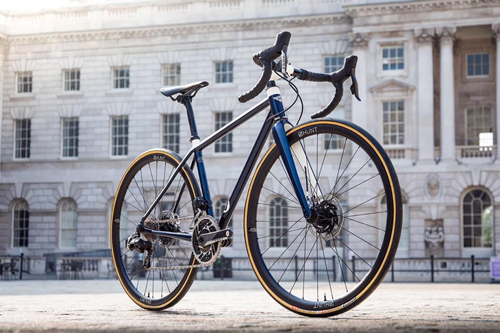 I see that a lot with e-bikes, it's a perfect example of this. Riding a bike is a beautiful experience if you're a bike rider, you enjoy being in the open air. The beauty of peddling an e-bike is you're not dominated by electricity, you can use it when you want to, so it's a beautiful marriage of letting technology enhance your real world experience. I think there's something to be said for that in the automotive world as well. People talk about autonomous cars and taking the driving experience away from people. But I think there will always be those people who want the experience of getting from A to B and the balance it offers. So it's not necessarily one entrepreneur I am listening to, but a book that sort of opened my thinking on this.
So other than Mini, what are some of your favourite car brands?
I do love Porsches, they have some great driving cars, driving being the connecting point. Not to name names, but there are some brands that come out with great performance figures, but I don't like them as much because they are not drivers cars. There are some British brands I like; I actually drove my friends Lotus recently. That was a real analogue experience, but his does breakdown quite a lot. Like I said, I am a petrol head at heart.
One of my favourite cars was the original NSX which my dad had; I managed to sneak the keys from him and he didn't know it. When he found out, I got in a lot of trouble, but it was amazing to drive that. The NSX has a history with my family because my father had a Honda dealership in the south of England and we were the first European dealership to get the Honda NSX (Acura NSX in North America).
With today's Mini brand, what excites you the most?
I am massively excited about the all-electric Mini Cooper SE 3-door. There are loads of opportunities that open with it and that car is pretty special. For people who want to get into the electric market, it will appeal to them and to those who love the Mini brand as well. The John Cooper Works brand is really healthy, they have launched two new models recently, the Countryman and the Clubman. It's a big moment for a car brand to have 300 horsepower, it's a nice car with a lot of torque as well.
How does the coming shift to electric powered vehicles enhance the fun-to-drive elements that are so fundamental to Mini?
I think it gets down to the engineering and balance of the car, to use the balance to create a great driving experience. At the same time, you get instant torque and that's a benefit, but that won't mean something to every customer. It is quick off the mark and that's good too, but it's still about the driving experience. The electric Mini drives like a Mini, it's still fun to drive. I think sound is important and it will become more important with time as part of the overall driving experience.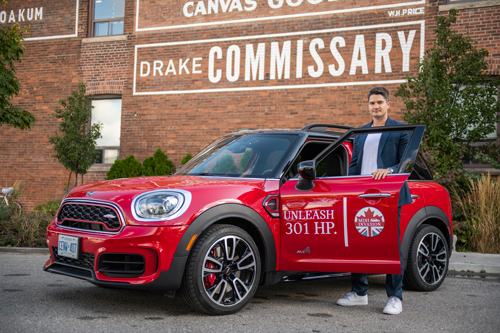 Switching gears, as someone with a storied history in automobiles, was there an ah-ha moment that caused you to get into designing e-bikes and bikes in general?
It was living in London, getting to work at the office in London and that's what my main transport is, bicycles or an e-bike. I love my cars, but I wouldn't want to drive to work. A statistic that really stuck out for me was the average speed of an automobile in the city of London is 4 mph and the average on a bike is 10 mph, more than double the speed. It was like, WOW, that is incredible! London is crazy at rush hour; it's an old city and the streets just aren't wide enough for the number of cars on the road. I do think that big cities will be dominated by personal transport and public transport and electric vehicles will be part of that.
Can Cooper bikes revolutionize the bike industry like Mini did for the automobile industry?
We've got a big project, some new models that are coming out in the next while. Hopefully, the e-bike world will stand up, take notice and say that's pretty cool, and outside of that as well. And also some projects with Mini as well, so fingers are crossed. It excites me! I think there is a huge future for Cooper bikes, Mini and of course, John Cooper Works on the global stage.
Links:
MINI Canada
Cooper Bikes