The 2022 KLR isn't some grand departure from its original recipe. There is still a single-cylinder engine, thumping away below you. It still rides on the same 21-inch front/ 17-inch rear wheels and didn't grow a magical sixth cog during its hiatus. The halogens may have been replaced by squinting LEDs and its plastics are less boxy, but it's still heavier than you'd like it to be and things like the doohickie (balancer cam chain tensioner) could still be problematic if you're abusive.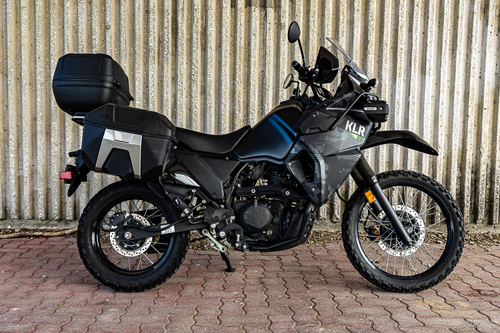 And yet…
Festooned with plastic panniers, a beer-box, fog lights, heated grips, and some charging ports, the 2022 KLR 650 Adventure I'm riding is essentially ready to whisk me away to the destination of my choice. There's never been much that could stymie one of these bikes (save an angry border guard and a disintegrating passport) and the new one is no different.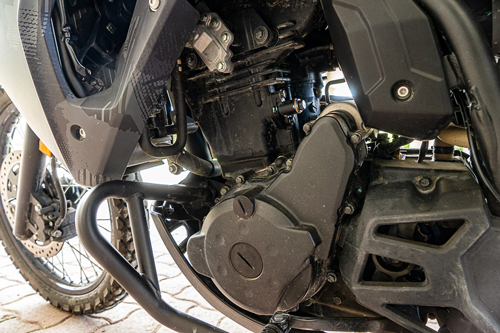 The fuel-injected, 652 cc engine is agricultural in nature. It develops around 40 horsepower and roughly an equal measure of torque. It will never wow you with its quickness or its outright speed, but you will doubtlessly be amazed by its fortitude. Need to pass a semi on the highway? No problem (provided you plan your manoeuvre in advance). Want to scramble to the top of some scraggy looking mound of dirt? Again, no problem. The KLR 650 will just tractor on, up and over. Want to do both of those things? For multiple 12-hour ride days? Yup, no problem.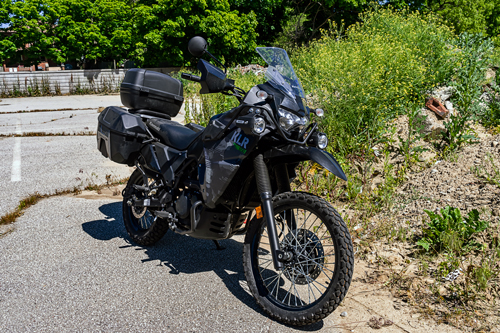 Despite its 219 kg weight, the single, twin piston, disc brake up front (and slightly smaller one in the rear) will bring you to a halt with little drama. The non-adjustable suspenders are a bit squishy in comparison to bikes twice the KLR's price, but again they do their job with little drama.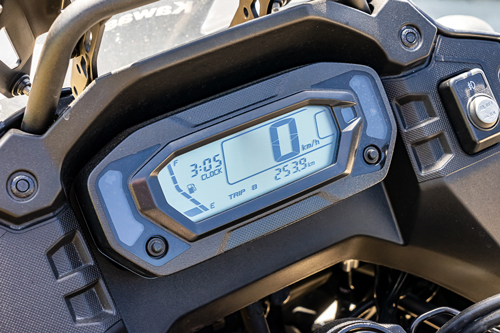 The gauge cluster is now a digital affair and the ergonomics have shifted slightly. I found the old KLR to be a pretty comfy mount to begin with and found the new one to be just as nice if not nicer (the seat feels softer). The new chassis is said to be stiffer – it's now a one-piece unit instead of having a bolted-on subframe – and it does feel a little more responsive on road. Off in the dirt, I'm less sure I can feel the change, but am no less confident. At $10,368 (fully equipped with factory options), the KLR 650 Adventure is a good bike for the money. At $7,499 in base trim, it's an absolute steal.
The Kawasaki KLR 650 isn't so much a motorcycle as it is an institution. Since it debuted in 1987, its combination of cost and capability has made it the choice mount for over 150-thousand no-nonsense and frugal adventurers the world around. Of course a lot has changed in the moto world since that first KLR thumped its way out of a showroom, but this dinosaur really hasn't – and that's no bad thing. In fact, it's pretty great.