Does our recent dip into sub-zero temperatures have you dreaming of warmer times? Well, if you didn't have enough reasons to want the mercury to rise just yet, one peek at this supercharged Jet Ski might sway you.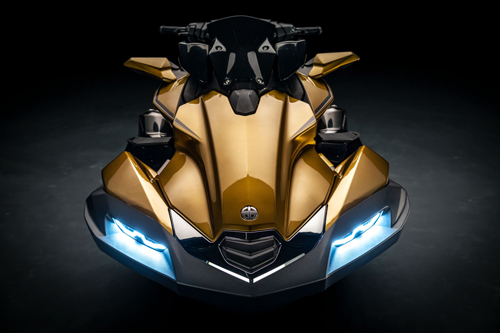 The Ultra 310 line of Jet Skis is Kawasaki's range topping collection of 3-seater, personal watercraft, and for '22 the entire line is getting tweaked for increased comfort, handling and yes, even luxury features.
First things first, the 1,498cc supercharged and intercooled motor continues to create an absolutely bonkers 310-horsepower, so you needn't worry that these wave warriors lost any thrust. There are a number of selectable power modes that include full, middle and low, so you can still tailor the performance of your machine as you see fit and the key-activated SLO (Smart Learning Operation) mode remains as well. What is all-new however, is the inclusion of electronic technology like Launch Mode which optimizes acceleration by automatically adjusting trim to suit the Ski's speed. Riders can choose between "single" mode, which gives you that one launch for embarrassing others in a drag race setting, or "repeat" mode that will effectively do the same thing every time you thumb the throttle wide open from a slow speed.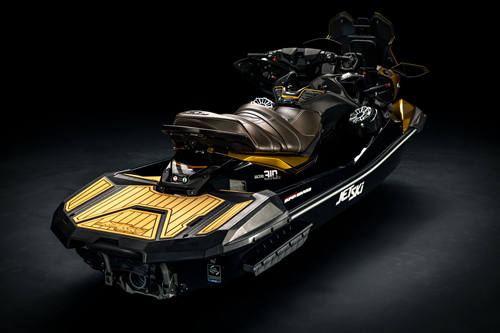 Kawasaki has also introduced something called Kawasaki Smart Reverse with Deceleration (KSRD). The system is activated when a thumb switch on the right handlebar is pushed which enables the thrust to be controlled with one hand. Now, when the thumb switch is fully depressed, the Trim up and down buttons can be used to increase or decrease the engine rpm to adjust thrust, allowing for more precise control when maneuvering the watercraft in tight spots, such as docking. When the reverse thumb switch is released, the drive mode returns to neutral, and engine returns to idle.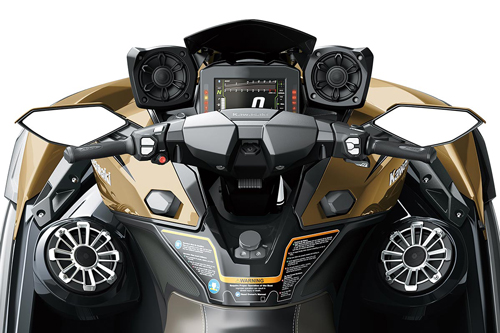 On the luxury side of things, the new Ultra 310 line now features a 7-inch, TFT that will look pretty familiar to Team Green motorcycle enthusiasts out there. The unit can queue up any number of displays including GPS navigation data and boasts full Bluetooth connectivity. The brightness of the screen will adjust automatically, so cresting waves between clouds won't stymie your ability to see just how fast you're cruising.
Other changes include revisions to the Ultra's styling that also draw inspiration from their motorcycle line. Characterized by Kawasaki's Sugomi design language, the look of the Ultra 310s can be summed up as aggressive yet refined – especially draped in the LX's Ebony and Metallic Gold Shadow paint – and I'd argue is more attractively executed in the PWC setting.
For riders lured by that paint, opting up to the LX trimline also nets you a rearview camera and Kawasaki's JETSOUND 4s sound system as well as a super-plush new seat.
As of yet, I am unaware of how much cash you need to throw at Mother Nature to speed up the seasons but I can tell you that the Ultra 310X will set you back $22,299 and Ultra 310 LX chimes in at $24,299.
Link: Kawasaki Canada