There is something completely satisfying about driving a four-door Jeep Wrangler Rubicon powered by a 392 HEMI engine. In some ways, it feels wrong. Like you have somehow missed the point on what Jeeps are all about; getting down and dirty, playing in the mud and climbing rocks with the dexterity and irreverence of a mountain goat on a shale rockface in Banff National Park. They make it look so easy- the goats and the Jeep drivers who take their off-roading to new heights.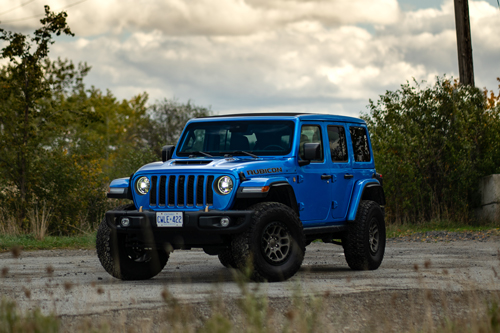 Truth is, the 2022 Jeep Wrangler Unlimited Rubicon 392 does miss the point of most Jeeps in the market and without sounding overly cocky, that is exactly the point. You don't stuff a 6.4L HEMI SRT motor equipped with 470 horsepower and 470 pound-feet of torque into a Wrangler because you want to rock crawl, at least that's not the main reason. You do it because you want this Wrangler Rubicon to be able to turn those rocks into smouldering embers as you blast from 0-100 km/h in just over 6 seconds and leave a large wake in the process as you wave goodbye. Then you peel off the paved road and climb some rocks just to let everyone know yours is a real Jeep after all.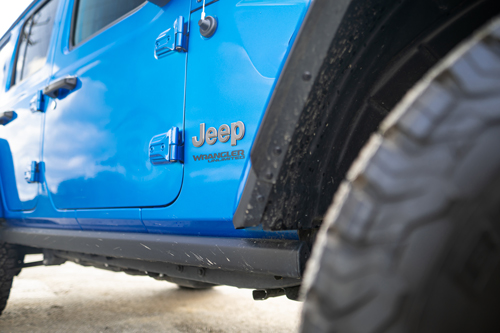 Of course, sturdiness and safety are paramount in a vehicle like this and it doesn't scrimp on either account. Underneath, it gets special treatment with a Rubicon 392 suspension, wide front and rear axle, Selec-Trac full-time 4WD, locking front and rear differential and 4-wheel performance ABS brakes. Maneuvering in tight spaces, including parking lots, is easy with a host of safety features such as Park-Sense rear park assist, rear cross-path detection and more.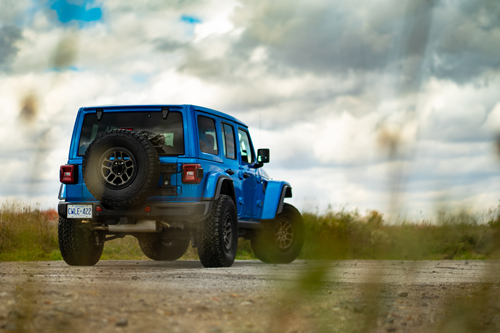 Featured in Hydra Blue Pearl with black leather-faced front seating surfaces, my test vehicle is built for looks and comfort, as well as power and capability. The 8.4-inch Uconnect Navi-system is easy to use and pleasing on the eyes. Apple CarPlay and Android Auto are included. An equally compelling 7-inch full-colour driver display provides ample information to know what's going on underneath. Speaking of, skid plates cover the transmission, transfer case and fuel tank for added peace of mind.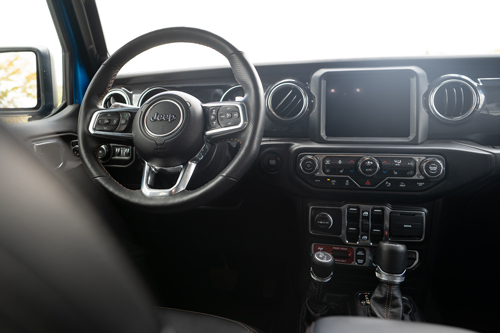 The Xtreme Recon 35-inch Tire Package ($4,995) is the icing on the cake for what is already an outstanding looking Wrangler Rubicon. Wheel flare extensions add a nice touch in the looks department, but are practical as well given the wheel size and width.
With a list price of $116,890 CAD, no stone is left unturned in the 2022 Jeep Wrangler Unlimited Rubicon 392 and that goes for the overall design, as well as the fact it will lay down a patch of rubber or rip up dirt with the best of them. Who's the G.O.A.T. now?