Well, the 2018 news has been dealt with, now information on the 2019 models is starting to show up.
The latest is the 2019 Infiniti QX50, a mid-size luxury SUV with new design, new technology and a brand new platform.
Christian Meunier, INFINITI global division vice-president says this is "the most important vehicle we have ever launched and it embodies everything the brand stands for" adding that it's "the right vehicle at the right time in one of the world's fastest growing segments."
It's more than good looking. Under the hood is the world's first production ready variable compression ratio engine, the VC-Turbo which the company calls a breakthrough in combustion engine design.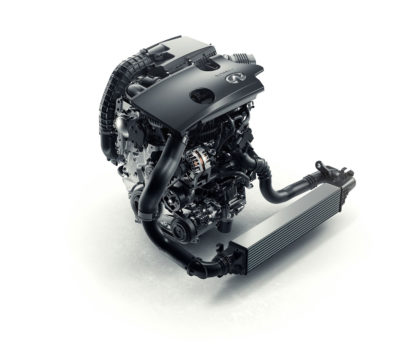 The new 2.0L VC-Turbo adjusts its compression ration to optimize power and efficiency, combining the power of a 2.0L turbocharged gasoline engine with the torque and efficiency of a four-cylinder engine.
A compelling alternative to diesel, it challenges the notion that only hybrid and diesel powertrains can deliver high torque and efficiency.
At the heart of the engine is a multi-link system that continuously raises or lowers piston reach to transform the compression ratio. High ratios add efficiency while low compression ratios bring higher power and torque. The VC-Turbo offers any ratio between 8:1 (for performance) and 14:1 (efficiency).
Delivering 268 horsepower and 280 lb. ft. of torque, the 2019 QX50 is expected to deliver fuel economy of 9.04 L/100 km, meaning all-wheel-drive models show a 30% boost in efficiency over the previous V6. Shifting is handled by a CVT transmission.
INFINITI's new ProPILOT assist technology is set up to give customers what they want – to remain a key element in the driving equation. Available at the push of a button, it offers support when needed and help the driver control acceleration, braking and steering n single-lane highways, putting them in total control.
QX50's new platform makes the first automotive use of SHF (super high formability) high-tensile steel which can be molded into previously-unattainable shapes, saving weight and yielding a 23% improvement in torsional rigidity.
The cabin features a sliding rear bench to enhance cargo and human space flexibility. Behind the rear seat, space expands from 895L to 1,048L. With rear seat folded, space grows to 1,699L.