For its eighth generation, Chevrolet wanted to improve the visibility of its Malibu mid-size sedan by turning it into a "global" car and selling essentially the same vehicle in a variety of markets, rather than designing distinct sedans to suit the tastes of drivers on different continents.
While that exercise produced a car that was surprisingly satisfying to drive, it also resulted in a family sedan considered too small for many North American families, limiting sales in Canada and the United States. That's a shame, because in the few years since this car's introduction as a 2013 model, its reliability has been pretty solid.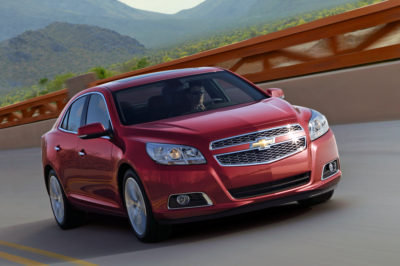 Prematurely worn rear wheel bearings are common, the evidence of failure being a humming or whining sound heard when the car is driven.
There are some complaints of automatic transmissions that downshift for passing maneuvers, and then fail to upshift again afterward until the car is stopped, turned off and restarted. This is most likely a fault in the programming of the transmission's electronic controls, rather than an issue with the gearbox's durability.
The Malibu has an electric power steering system that appears to be the cause of complaints about steering that feels "sticky" as the driver turns the wheel.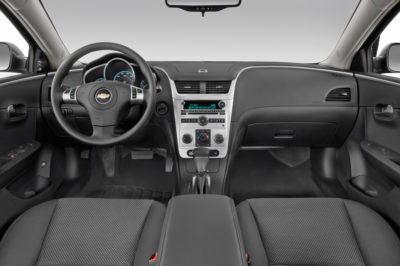 Some owners say they've returned to their cars to find the trunk open after the release button on the key fob was accidentally pressed while in a pocket or purse. A redesigned trunk release relay is Chevrolet's fix.
Other electrical-related problems include bugs in the MyLink infotainment system and random, strange electrical faults that can often be traced to a weak battery.
Finally, the front seats have vinyl facing on the front and sides of the bottom cushion, and it's common for those panels to develop unsightly cracks.
Bottom line: The Malibu may not be as interesting to look at as its namesake in California, but it is a well-built sedan that's worth a look if you need basic, comfortable transportation.