While the Volkswagen Golf in its most basic of forms may no longer be one for the Canadian market, VW has not left us out in the cold completely as they will continue to sell both the GTI and the R versions of their vaunted hatchback in our market. Which, for many, is just fine because while losing the popular Golf is a shame, there are lots of perfectly good small hatchbacks to choose from out there. There are, however, few small hatchbacks that deliver the kind of unbridled driving joy that these two do.
Today, Volkswagen announced pricing for both of these: the GTI comes available in three trims – GTI ($31,495/$32,895 six-speed manual/seven-speed dual-clutch auto), Autobahn ($34,995/$36,395) and Performance ($38,995/$40,395).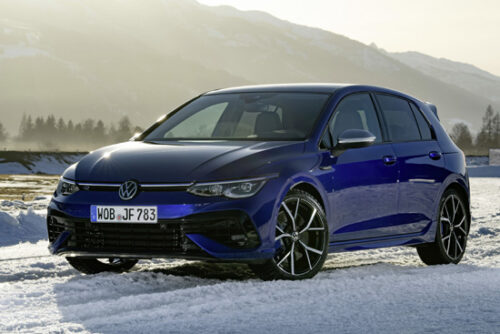 All GTI models come equipped with a 2.0-litre turbo four-cylinder good for 241 horsepower and 273 pound-feet of torque; both figures represent about a 12-point jump over the previous MK7 model.
While power is one thing, when it comes to the GTI, it's often the car's handling that's the highlight and this MK8 version should be no slouch in that department, either, as all models boast a standard electronic limited-slip differential and sport-tuned suspension. That eLSD, meanwhile, allows for different levels of slip depending on how the car's being driven, as well as what's going on when it comes to road conditions.
Of course, if you're looking to shoot for the top and nothing but, then the Golf R is the car for you.
Boasting standard 4Motion AWD and a further up-tuned version of the 2.0 turbo the GTI gets, it makes 315 hp – and 27 hp jump over the MK7 model – and 295 pound-feet of torque. That figure, however, drops to 280 lb-ft if you opt for the manual 'box, which comes as standard.
Pricing starts at $44,995 for the manual version, and $46,395 if you choose the DSG. Unlike the GTI, there is just a single trim available for the R, and the only option it gets is a $1,250 panoramic sunroof. Which we'd probably go without, as it adds weight and you've already committed that hot-hatchback felony when you made the switch to AWD.
Oh, but what an AWD system it is, though. In addition to the obvious traction advantages you get with the tech, it also gets a torque vectoring system that can disperse torque to whichever wheel it's best suited to in an effort to better swing you through turns, eliminate understeer and so forth. It used to be only 50 per cent of available torque could be sent to either rear wheel; now, 100 per cent of that figure is available.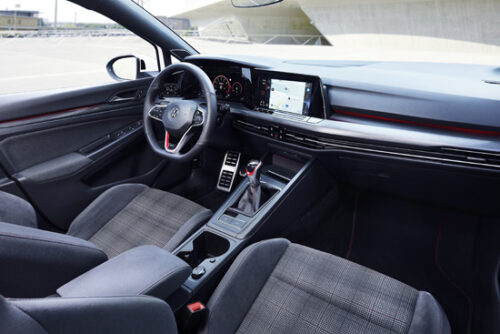 In addition to looking properly purposeful thanks to quad exhaust outlets, new front and rear diffusers and new 19" wheels, the Golf R comes well equipped with heated rear seats, heated and ventilated front seats, 10.25-inch digital gauge cluster and 10" infotainment display, premium nine-speaker audio and Nappa leather seating. The GTI also gets the digital gauge cluster as standard.
Look for the 2022 Golf GTI and Golf R to appear in Canadian VW dealers in the fourth quarter of this year.