To understand what it's like to be clothes in a top-loading washing machine, take a spin through turns nine, 10 and 11 at Vancouver Island Motorsports Circuit.
"It's like our version of a corkscrew," says Bradlei Borjeau, chief instructor at the park, referring to the legendary sequence of turns at Laguna Seca raceway in California.
After Turn 8, it's a hard charge downhill to nine, a left turn that requires just a smidge of braking, and then it's a second or so of hard braking before 10, an uphill right turn with a crest that feeds sharply downhill into 11, another left. Brake too early for 10 — while the car is still off-axis through nine — and you'll spin. Brake too late and you're not making 11.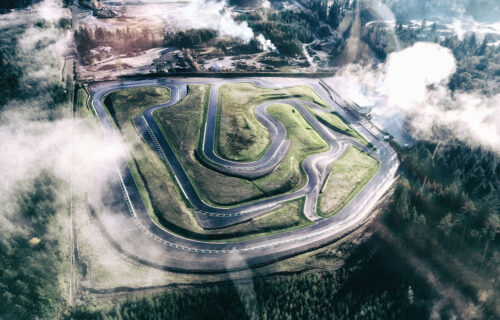 Vancouver Island Motorsports Circuit is one of Canada's newest motorsports facilities, having opened in 2016. With 19 turns over approximately two kilometres of track — by comparison, Canadian Tire Motorsports Park has 10 turns over four kilometres of track — there are scenarios here to teach almost any performance-driving situation. Just don't call it a racetrack.
"We're not a racetrack," says general manager Paul Rossmo. "We don't have grandstands and we don't have races."
Instead, the facility an hour north of Victoria is a premium teaching and events facility open year-round and booked by manufacturers such as Porsche, BMW, Mercedes-Benz, Lexus, Audi and others to host either customer or media driving events. With its own staff of instructors, it also conducts its own performance-driving education events. Onsite catering provides fine-dining lunch and dinner options.
Aside from being extremely enjoyable, drivers of all skill levels can benefit from performance-driving instruction, and VIMC is a safe, closed area to do that, Borjeau. "All those skills they learn here could potentially save them in an emergency situation. That, for me, is a big part of why I enjoy what I do.
"The more nervous they are at the beginning, the more rewarded they are at the end."
VIMC began teaching driving dynamics on a rented parking lot at Victoria's Western Speedway. That lasted until the owners visited training facilities in Europe and realized the opportunity could go far beyond pylons and flat tarmac. Today, Rossmo is looking beyond the existing track, with permits about to be issued for an additional three kilometres and about a dozen more turns. He hopes to have shovels in the ground by year-end.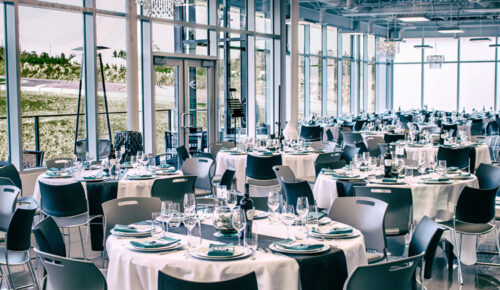 "Manufacturers love it here," he says. "We have a closed course open year-round. We might get a bit of rain, but it's always warm temperatures."
The track has a relationship with the recently revitalized Villa Eyrie Resort in Mill Bay, formerly known as The Aerie. Fine dining, including a fixed menu option with wine pairings, is on offer at the resort's Alpina restaurant. Customers of VIMC can also book into any number of hotels and B and Bs in the Duncan area.
Rossmo said a large number of guests come for more than the track experience. "People can come out for a few days and not just experience the circuit. They can go fishing or whale watching. There's so much on the island to do… world-class mountain biking, sea kayaking or if you want, you can surf and snowboard on the same day."
With 19 turns packed into a compact plot of land, VIMC is a highly technical track requiring constant concentration. It packs more driving fun into two kilometres than any stretch of public road.