EValuate
Finding it difficult to find a demo unit of Hyundai's newest gasless crossover, the Ioniq 5, at the dealer for a test drive during these problematic supply-chain-issue times? No worries, because the manufacturer is launching a new program with carsharing company Turo.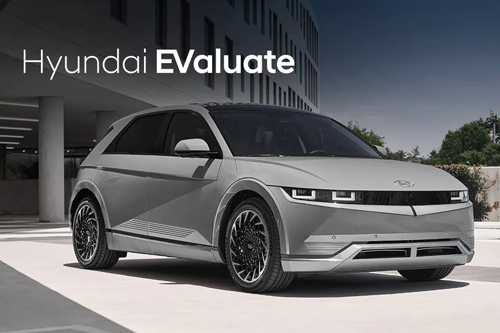 Called EValuate, it's designed to allow Canadian consumers to trial the Korean brand's zero emissions variants in order to promote mainstream adoption of the technology. Launching first in Ontario and Quebec before rolling out to other markets throughout the year, local retail stores will list models on the app and users can book them just like any other vehicle. Drivers 25 and over holding a valid license from the same province receive a $500 incentive if they decide to purchase an eligible product afterwards.
To learn more about the program visit www.hyundaicanada.com/evaluate.
Radar Auto RD6
Geely Holding Group is not too familiar to most North Americans, but the massive China-based conglomerate owns a few recognizable names such as Volvo, Polestar and Lotus and has recently added electric outdoor lifestyle automaker Radar to the list.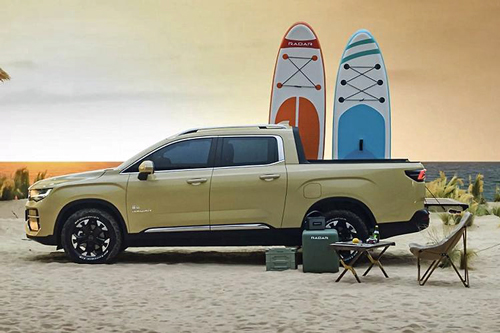 The initial offering of the upstart subsidiary is a sleek battery-powered crew cab pickup boasting an ultra-thin grille and LED headlights, front trunk, compact bed housing power outlets and a pair of digital displays inside.
Not much else is known currently, other than the truck will be sold in a variety of drivetrain and motor configurations and yield a maximum range of 600 kilometres. Unfortunately, this model is destined for the domestic Chinese market only.
2023 Ford F-150 Raptor
Ford is now taking orders for the all-new F-150 Raptor R, a super truck that the company calls "the fastest, most powerful, most extreme high-performance off-road desert Raptor yet."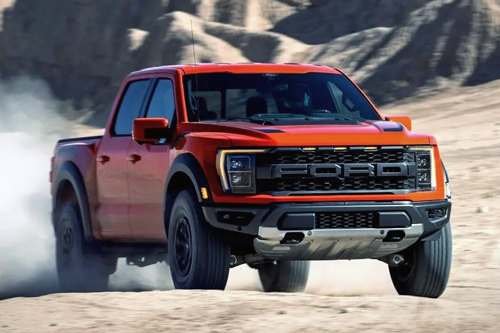 Borrowing the mill from the Mustang Shelby GT500 certainly helps it live up to the claims. The 5.2-litre supercharged V8, pushing 700 horsepower and 640 lb-ft of torque, is enhanced with stainless steel exhaust manifolds, upgraded oil cooler and filler and a deeper oil pan allowing the pickup to keep going strong when traveling steep inclines or declines. In addition, a wider air intake inlet and higher-flow filter sucks up 66 per cent more air.
Compared to the base Raptor, the R features a taller power dome on the hood not only promoting better engine cooling but provides an even sportier aesthetic too. There is Code Orange accenting and exclusive badging. Inside, black leather and Alcantara suede-trimmed Recaro seats are standard. Production starts late 2022.
Hyundai Electrifié
For those interested in joining the ever-growing EV club and are interested in a one-stop shop where they can learn about all of Hyundai's zero emissions offerings, like the Ioniq 5 and Kona Electric crossovers, there's now a place to do just that in Quebec.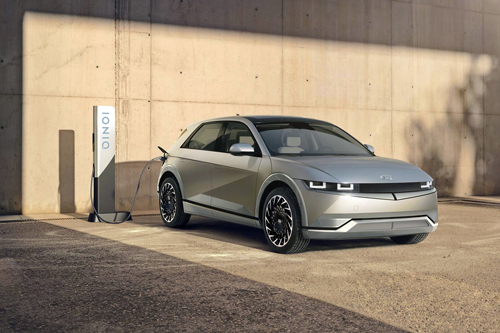 The brand — partnering with local dealership group Groupe Gabriel — has just opened up a new boutique in downtown Montreal called Hyundai Electrifié, which is the only such example in North America so far by an established OEM.
Visitors can learn about all eight models in the lineup ranging from hybrid to fuel cell on site, as well as how alternative-energy ownership can work for them. The space is now open and located at 1955 Rue Ste-Catherine Ouest.
2024 Chevrolet Blazer EV
Chevrolet recently took the wraps off the gas-free 2024 Blazer EV that will be sold in multiple trims including an SS (Super Sport) and PPV (Police Pursuit Vehicle) variant.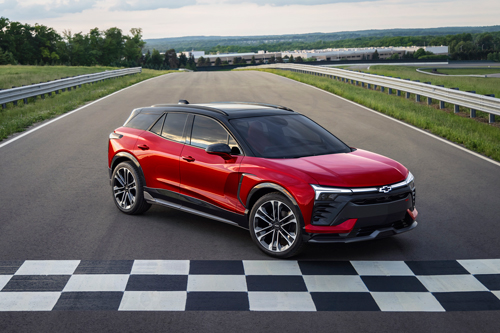 All built upon the GM Ultium platform, the SUV offers front, rear or all-wheel drive configurations and up to an approximate maximum 515 kilometres of range (RS). Possessing the same athletic looks of its current internal combustion counterparts 19-inch wheels are standard, and up to 22 is available on the top-of-the-line grade. A neat feature is the dual-element LED exterior lighting designed to illuminate in choreographed fashion when the driver approaches or walks away from the Blazer.
Arriving summer 2023, prices start at MSRP $47,595.